Mr. Rooter Giveaway: National Hug A Plumber Day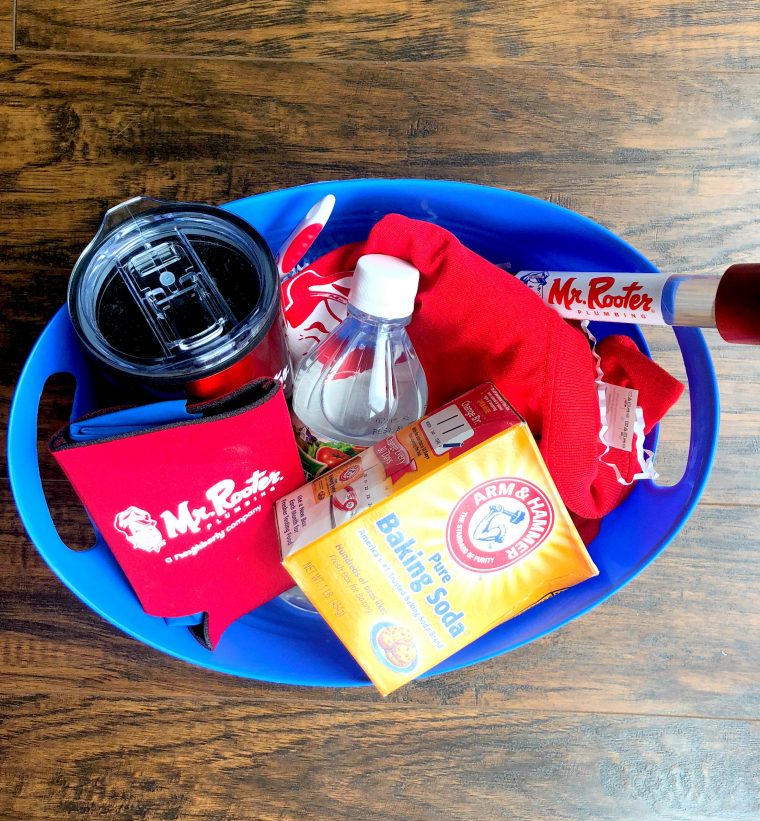 In honor of #HugAPlumberDay on 4/25, Mr. Rooter Plumbing sent me a DIY kit with some insider plumbing tips and info on the Mr. Rooter Giveaway to share!
Did you know that different clogs have different solutions?  Mr. Rooter Plumbing, a Neighborly Company is a major franchise (300 worldwide) that specializes in full service plumbing and drain cleaning. They've been doing commercial and residential plumbing for almost 50 years. So, they know a thing or two. In order to participate in National Hug a Plumber Day, and help show appreciation for the hardworking tradesmen who protect the nation's health, Mr. Rooter is having a giveaway and sharing some vital home hacks for emergency situations.
National Hug a Plumber Day Giveaway!
Mr. Rooter is recognizing America's unsung heroes in the plumbing field in honor of April 25th, National Hug A Plumber Day. To enter the giveaway, visit them on Facebook and share a first hand story about a plumber who saved your day. You will have a chance to win a smart home leak detector and some other Mr. Rooter swag. Just be sure to enter by 11:59 pm on May 2nd to qualify. Mr. Rooter will announce the winner on May 10, 2019.
DIY Plumbing Hacks
You can unclog a simple drain by slowly pouring out a pot of boiling water, or a bent wire hanger. To unclog a drain chemically, pour 1/3 cup of dry baking soda down the drain. Then pour down 1/3 cup of vinegar and let the reaction break down the clog. Let it rest for about an hour and flush the drain with hot water.
For a toilet clog, never use chemicals. Don't flush until you are sure the clog is removed. Push the clog forward with a plunger by getting a good seal around the hole and plunge rapidly. Watch for motion in the toilet for a sign that the clog is moving. If this doesn't work, you should call a professional!
To clean your garbage disposal, do the following:
Pour 1/2 cup baking soda down the drain and add 1 cup of vinegar

Bring water to a boil and carefully pour boiling water down the drain

Pour 2 cups of ice down the drain + 1 cup of course rock salt

Flush it out with cold water while running the disposal

Cut a lemon or a lime in half and add them to the disposal one at a time

Repeat weekly