JLab Headphones: #1 True Wireless Headphones under $100
This is a sponsored post for JLab headphones at Best Buy. I have received the product or compensation or both to review this product. All opinions are my own.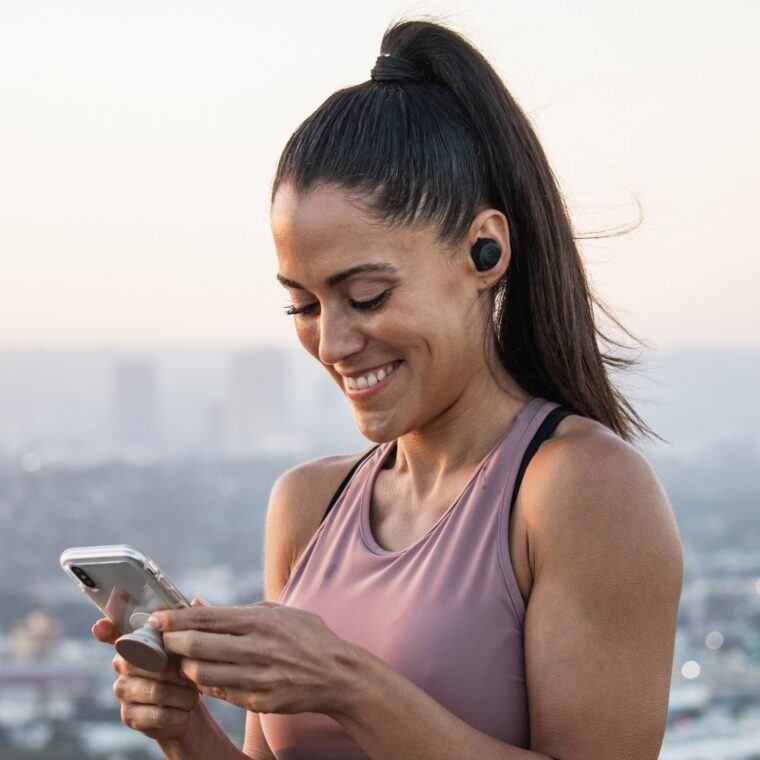 Eric and I are celebrating our wedding anniversary today and no kids are allowed. It's funny how it's only been a relatively short period of time, but dealing with twin twos and a newborn is such a basic, constant and reliable part of our lives that any time together without kids is life changing. We laugh about life before kids and what on earth we did with our time. Of course most of the time, we don't have the luxury of telling the kids to take care of themselves. They have Grandpa today, but most often Its just us, and we don't get out of the house a whole lot these days.
What that means for Budget Svvy Diva is that at any given moment I can have three screaming children right outside my office door. I'm so lucky Eric is available to watch them while I work, but the noise makes concentrating difficult. That's why, for me, it's imortant to have reliable headphones. Since I do a lot of roaming around the office I enjoy the comfort and ease of JLab headphones.
I've Got No Strings
My favorite thing about JLab headphones is that they don't tie me down with cumbersome, easily tanglesd wires. I can go about my business with my truly wireless headphones with in-ear design without concern for having them fall out. I can blissfully drown out the chaos just outside my door with my favorite music while I work without interuption. the rechargable battery offers up to  6 hours of use and the headphones are sweat resistant to, so I can work out with them on or do a little more labor intensive work without worrying about damaging them. No matter what I do I get crisp clear tones in stereo and the Bluetooth interface simplifies wireless pairing, so I have all the access I want.
Get JLab Headphones From Best Buy Today
JLab earbuds make excellent stocking stuffers, and you may want to gift yourself, if you wnjoy listening to music with crisp sound and ample mobility. Get any JLab JBuds Air family headphones and you'll get an integrated charging cable, and battery life starting at 24 hours. There is a style in the JBuds Air family for everybody and they are the #1 true wireless earbuds under $100. That's superior quality at a great value. You can find all your JLab headphones at your local Best Buy or on
BestBuy.com
.