New Bosch Dishwasher 500 Series with AutoAir at Best Buy
This post about the new Bosch Dishwasher is sponsored by Best Buy. I have been compensated with the product a Best Buy gift card or both. All opinions are my own.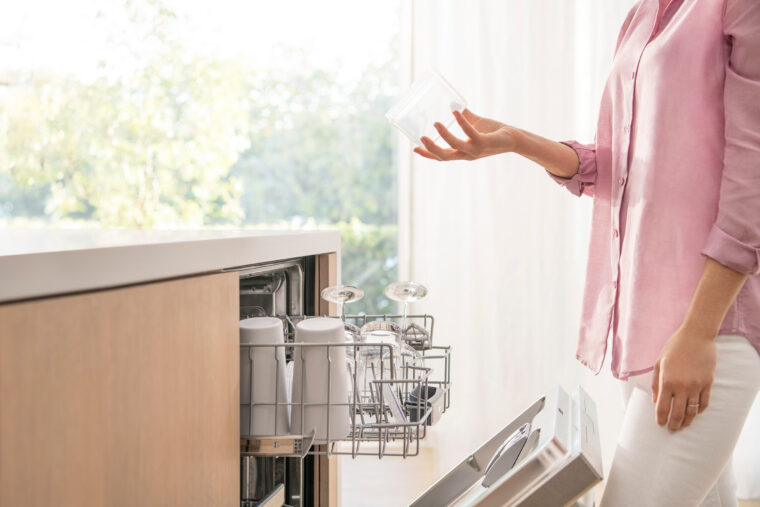 I wanted to share this companion piece to my recent blog post about the Bosch refrigerator. Bosch uses new technologies to make an impact and give my kitchen time more efficiency and I love that. The new Bosch dishwasher is such a breath of fresh air. It literally uses fresh air to help dry dishes with better results compared to Bosch dishwashers with PureDry.
The New Bosch with AutoAir™ automatically opens its door once the drying cycle ends. That way moisture is able to escape and new air can circulate inside as the hot air leaves and fresh air enters the machine. With AutoAir and PrecisionWash technologies the Bosch 500 series dishwasher results in sparkling clean and dry dishes. I personally love this because when we forget to open up our dishwasher the moisture doesn't settle right and our glasses always come out funky.
PrecisionWash and FlexSPace
PrecisionWash uses intelligent sensors to scan continuously scan for progress on dishes during the wash cycle. Every item is targeted on every load and powerful spray arms deliver more cleaning power to problem areas for ultimate efficiency and results.
With FlexSpace the bottom rack can shift to make room for larger items and maximize the potential use of the rack. Every other tine can fold down simultaneously for flexible use of the rack to optimize the space.
More Good News
The new Bosch 500 Series Dishwashers with AutoAir are quiet, energy-efficient, and hygienic. 18 unique technologies work together to reduce sound emissions from the dishwasher. Grindless food filtration, multiple insulating layers, and a sound-absorbing base are just a few ways the new Bosch dishwasher at Best Buy keeps the kitchen quieter. Every Bosch is ENERGY STAR qualified as well, even exceeding federal guidelines and producing year-round savings. There is also a sanitize option that reduces bacteria by 99.9% with a hot wash rinse. Go to BestBuy.com now for more information.