Lime Buttermilk Unicorn Cupcakes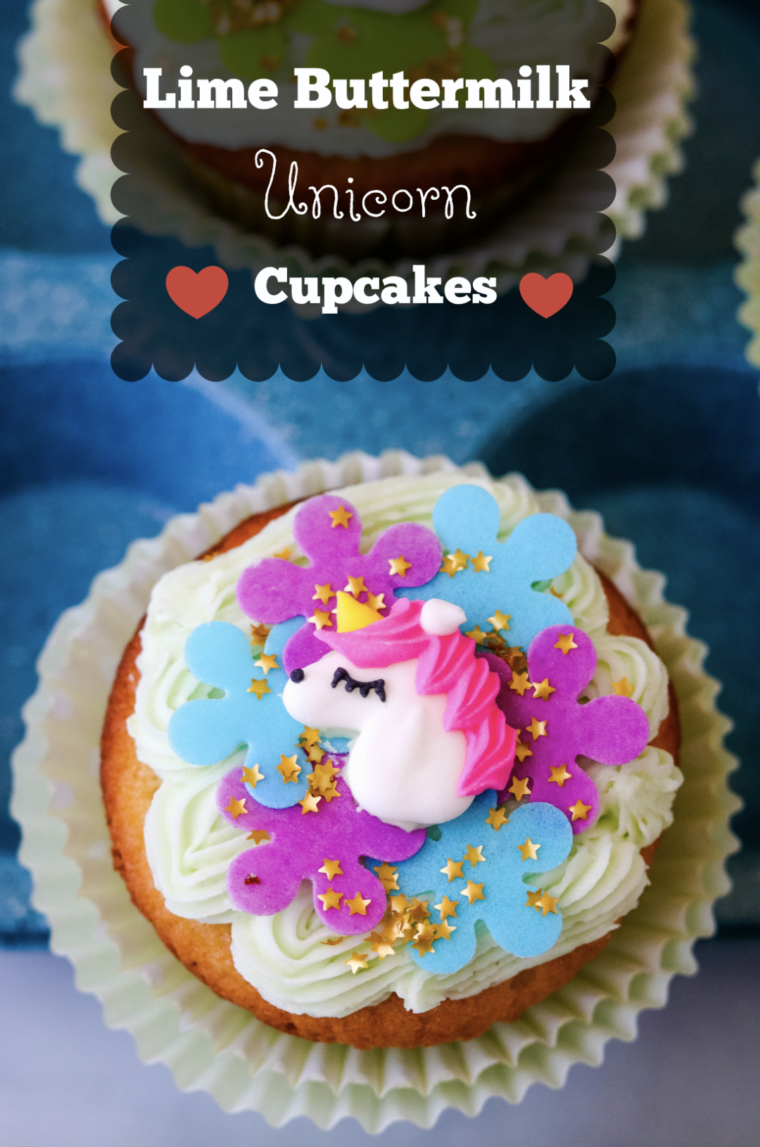 Another Gwendolyn recipe for the WIN! This girl loves her unicorns 🙂
Lime Buttermilk Unicorn Cupcakes
Ingredients
Ingredients List:
• 2 1⁄4 cup sifted all purpose flour (sift 3 times for best results)
• 1 1⁄2 cup sugar
• 3 1⁄2 tsp baking powder
• 1 tsp salt
• 1⁄2 cup butter, room temp
• 1 tsp vanilla extract
• 4 egg whites
• 1 cup milk
• 1 1⁄2 cup fresh lemon juice
• candy decorations
Lime Buttercream Ingredients List:
• 3 3⁄4 cup confectioner sugar
• ⅓ cup butter, room temp
• 1⁄2 tbsp lime juice
• 1 tbsp lime zest
• 3-4 tbsp heavy cream
• green food color
Additional items:
• Stand or hand mixer
• cupcake paper cups
Instructions
Combine milk and lemon juice to create buttermilk.
• Sift together flour, sugar, baking powder and salt.
• Add butter, vanilla extract, and buttermilk to flour mixture. Beat to
combine.
• Add egg whites to mixture.
• Beat 2 minutes.
• Scoop into cupcake paper cups to 3⁄4 full.
• Bake 350° for 20-22 minutes or until toothpick inserted in center comes out
clean.
• Allow to cool completely before decorating.
• Blend all ingredients for buttercream frosting. Pipe frosting with desired
decorating tip. *Candy decorations can be found at your local grocery store,
online, or local candy store.