Introducing the NEW! Breville Combi Wave 3-in-1 Microwave
Best Buy sponsors this post about the new Breville Combi Wave microwave. All opinions are my own.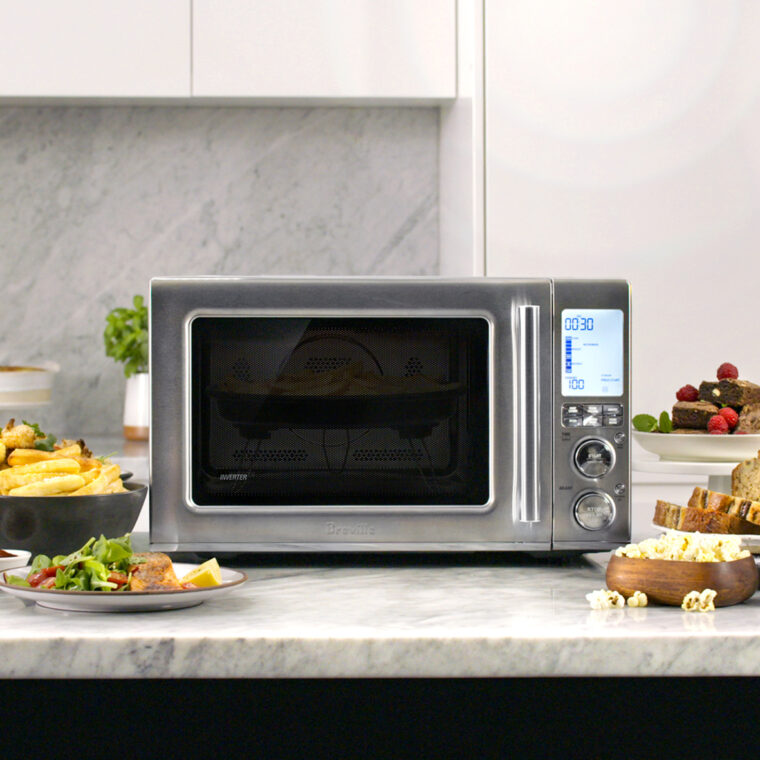 Eric and I went to
Best Buy
a few days ago to buy an air fryer, but we had no idea we'd want to replace our microwave, too. We've heard about combination air fryers before, but the Breville Combi Wave is the microwave and convection oven that air fries as well. If you need to make tasty meals fast and want to change things up in your kitchen, I strongly suggest that you look at Best Buy for the Breville Combi Wave 3-in-1 Microwave.
Combination Cooking
For us, every second counts when it comes to cooking meals for the family. To make your food fast and enjoyable, you need a high-quality microwave, preferably one that's a convection oven, too. Air frying is another convenient way to cook that we vastly prefer to deep frying in oil. It's a better-for-you option, and the results of air frying are preferable to microwave and convection cooking when it comes to certain foods. What I really love about this microwave is that it cuts the noise in half, and the door closes so softly, it's only about 1/5 of the sound a microwave door usually makes. I hate trying to close my microwave door softly only to get that inevitable clang as it latches shut.
When you have the option to fry, bake, or roast with one machine it makes things so much more straightforward, I love the air frying because we don't end up with all that excess oil to deal with. I also enjoy the even heat distribution when we microwave.
Easy Fast and Perfect
Everything is smart on the Breville Combi Wave, too. Presets are super easy and intuitive. You can use Smart Cook, Smart Reheat, and Smart Defrost. The 2-in-1 Microwave and convection oven combo, "Fast Combi," helps to cook regular dishes faster. The Breville even uses grilling for perfection in even less time. The efficiency and perfection are the results of smart cooking technology called Element iQ, which uses smart algorithms to steer power where it is needed for an ideal cooking environment. With Power Smoothing™ you get even and precise heat distribution, whether you are cooking or reheating your meals.
We are so excited about the new Breville Combi Wave 3-in-1 microwave available at Best Buy. It's a vast improvement over our current microwave, and with the precision and speed plus air frying capabilities, it's the perfect solution to whipping up some quick holiday side dishes and reheating leftovers. Go to
Best Buy
now to make your holiday wishes come true.