Introducing the NEW! BISSELL CrossWave Cordless Max now at Best Buy
Best Buy
Sponsored this post about the new BISSELL CrossWave Cordless Max. All opinions are my own.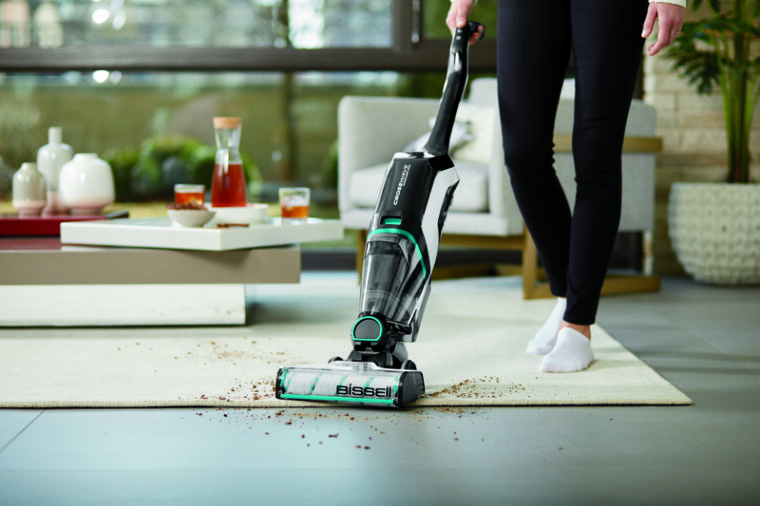 When Best Buy reached out to me about the BISSELL CrossWave Cordless Max I was intrigued, to say the least. Our twin two-year-olds are out of control and we desperately need an effective and safe tool for keeping our floors clean. We have a mix of wall to wall carpet, laminate and hardwood flooring and over the years we have juggled various apparatuses to get the job done in pieces. Moreover, we have a small table and chairs just for the twins that they use for mealtimes.
It works very well for the most part, but they tend to wander away from the table with their food. They spill and rub there dirty fingers and hands into the carpet. It's a mess. Today I discovered a literal pile of food underneath their table. If ever there was a case for a single multi-surface cleaning tool, this is it. The new BISSELL CrossWave CordlessMax at
Best Buy
is just what the doctor ordered.
Why You Need the BISSELL CrossWave Cordless Max
Get the  BISSELL CrossWave Cordless Max at
Best Buy
if you want multi-surface cleaning, improved baseboard and corner cleaning, no cord, and no bag. I found the edge cleaning capabilities especially helpful with Watson's fur. The edge cleaning is an improvement over the CrossWave Pet Pro. This BISSELL has a two-tank system that separates clean and dirty water. The CrossWave also has a self-cleaning cycle for the brush roll inside the system.
The New BISSELL CrossWave Cordless Max is WiFi connected and it vacuums and washes your floor at the same time. It's amazing to use without bothering with a cord. You can use the BISSELL, powered by a 36V lithium-ion battery, for up to 30 minutes. It's effective and safe to use on all kinds of surfaces, including tile, laminate, linoleum, rubber mats, sealed wood, and pressed wood.
Good for Pets
Buy BISSELL®, Save Pets. 
BISSELL will donate $10 to BISSELL Pet Foundation® for each CrossWave® Cordless Max purchase upon activation. 
Just visit
BISSELL.com/pets
to register your device & BISSELL will make the donation.