How To Save Money While Online Shopping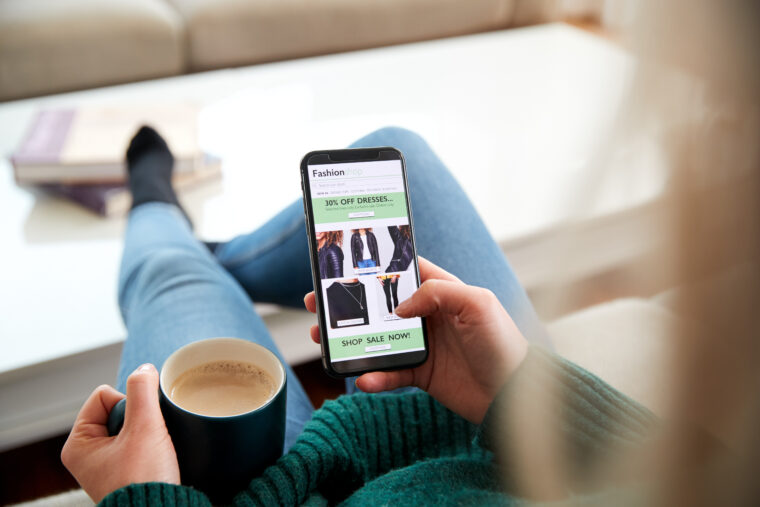 How To Save Money While Online Shopping
It happens–a quick look on Amazon turns into a shopping cart full of items worth $500, and a bank account that isn't expecting a random Tuesday afternoon splurge. If not for the promo codes from DontPayFull.com, a lot of people would have easily spent somewhere near their salary for the whole month, purchasing different items using their computers or smartphones in just a single day.
While there's no cure for online shopping addiction, some smart ways to save money the next time you log in to online shopping sites exist. If you've ever wondered how you can save money when buying on the web, the online shopping tips and tricks listed below are perfect for you. Make sure to check out Fresh Deals as well. 
Figure Out The Best Time To Buy
It's possible to save a lot even without doing much at all if you stop purchasing items during peak seasons (when their prices are at the highest) and start planning your shopping activity for the right time. For instance, holiday pieces are always best bought in the autumn, and Christmas items in the month of January. Also, take note of Black Friday and other seasonal sales. 
Put an item you like in the cart, but don't click "buy". Wait and let it sit there for a while. Within a few days, you'll most likely receive an email from the company offering a discount or promo code for your forgotten item in the cart.
If you've noticed it, many notifications for online purchases also arrive in your box with a discount of up to 20% included for your next purchase. It's along the same lines with getting a discount for an item left in the cart. That being said, it's best to order one if you want four of something. Once you get the first, avail the 20% off your next buy before ordering the other three.
Seek Out And Use Coupons Wisely
As already mentioned, coupon codes can be very helpful. They can cut a significant amount from the total cost of your purchase online. Most people only rely on retailer's email offers, that's why they sign up or join the retailer's email list. But, there's actually more if you only know how to do a quick Google search. 
The professionals at SaleHunter opine that digital coupons are everywhere. The good thing about these discount codes is that you can sometimes combine two or more to clip the price of an item down even more. However, it's essential to get them from DontPayFull.com and other reliable coupon sources.
When ordering, it's best to enter a coupon code that takes a specific percentage off your purchase first before plugging in one that gives a specific dollar amounts off. It makes a significant difference, especially for large purchases like concert tickets. BrokeScholar and similar sites are great for this sort of thing, giving significant discounts on a range of things.
Make Sure To Compare Product Prices
Check various price comparison browser extensions or websites once you've already decided what to buy. They let you accurately compare item prices across major shopping portals. Some even mention details of additional offers from merchants and banks, which can help increase your savings when shopping online.
Don't Forget To Set Price Alerts
Aside from taking advantage of websites and browser extensions that allow you to compare prices, you should also maximize the features of some online shopping sites that will enable you to set price alerts for those products you're interested in. They'll notify you when the price of an item reaches a certain level. Some third-party apps also exist, giving you the same functionality.
Use A Money-Saver App Or Website
Rather than going directly to the website of the retailer and purchasing items from there, buy everything through a moneysaving app or website, like Rakuten. The app offers a percentage kickback on your purchases, not in the form of points, but, rather, real cash back. All you need is to log in to the app or website first, find a link to your preferred vendor, then, click on the link. They'll, then, make a PayPal deposit or cut you a check. It's something worth considering, especially since it's a highly lucrative option for shopping online.
If you like to shop in Walmart, Target, or Instacart, Ibotta is also a recommended app to use. You only need to upload a photograph or a digital copy of your receipt in this app. You'll be saving real money since the coupon value will be credited as a rebate to your account.
Checkout 51 is also worth the try. It's one of those apps that take your online purchase confirmation as a receipt. Checkout 51 also works with delivery packing slips.
If you like the idea of earning points that you can redeem, the Fetch Rewards app should be in your download list. It's point-based, but you can convert the points into dollars.
Show Brand, Website, Or Retailer Loyalty
If you're shopping frequently on a specific website, consider signing up for loyalty reward programs. Your points that can be converted to gifts or discounts pile up every time you buy something. Make the loyalty system work for you, but don't go overboard on purchasing stuff just so you could build up points.
Check Out And Join Online Shopping Communities
If you want to get another point of view on a deal, especially if it seems too good to be true or it has some catch, like offering a discontinued product or older version of an item, joining online shopping communities helps. These communities are interactive forums where members regularly post feedback on products and share deals. These websites are dedicated to displaying money-saving deals across online shopping sites.
Shop Using A Credit Card That Pays Cash Back
You should, indeed, be utilizing your credit card wisely when shopping online. However, it can also be a way to obtain an even better deal through cash back offerings. Cash back rates that credit card companies offer range from 3-6%, which is already a good deal since they work as an additional discount on your purchase.
Conclusion
If you want to free up money in your budget when shopping online, looking for little discounts is a must. Those small savings can add up without you even realizing it. In a year, that's already a significant amount of money you've saved, which you can use for other purposes, like paying off debt.