Be The Smart Shopper: The 8 Best Ways To Save Money On Groceries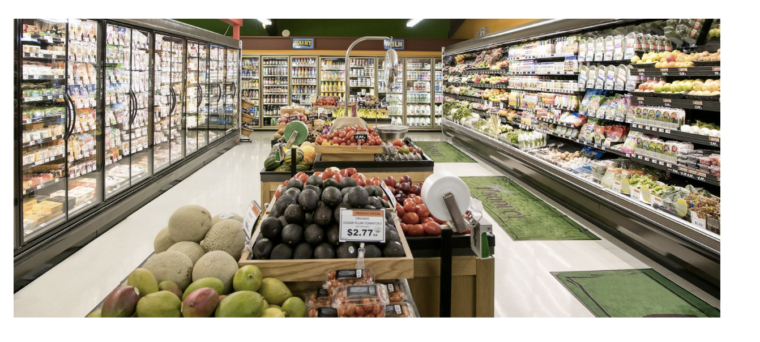 With inflation increasing the cost of everything from transportation to household essentials, Americans need to rethink their grocery shopping expenditure. The home food index, a measure of price volatility in grocery stores, rose 13.5% yearly to a 43-year high, according to the Consumer Price Index.
With the right planning and essential sorting, grocery shopping can be economical. You can save money by creating coupons, sticking to the list and carefully storing groceries before and after shopping. It is important to be smart while grocery shopping and be cautious of unwanted and expensive items. However, it is not simply the greater pricing. Walking into the grocery shop might sometimes persuade you to overspend your grocery budget. Maybe it's the heavy lighting, the colorful product labels, or the gift offers that make you lose your mind—and your money. So, how can you save money while grocery shopping? Here are some suggestions from experts that can help you save a lot of money while grocery shopping.
1. Go Through The Pantry And Refrigerator.
Search your cupboard and pantry unit to see what items you already have and the meals you can prepare. Trash any of the stuff that has expired. Sorting the existing grocery item can save you a lot of money.
2. Know The Right Time To Go Shopping
Time is everything when it comes to finding great deals. Many experts believe that grocery shopping is cheaper on Wednesdays. This is because grocers stock their shelves mid-week and mark anything that didn't sell the previous week. If possible, it is best to avoid the weekend since grocery stores have huge footfalls. 
Time of day also affects discounts. First comers usually get the first discounts.
3. Try To Minimize Card Payments And Prefer Cash.
Plan a grocery list and get a rough estimate of the budget. Sticking to a shopping budget and paying with cash is one of the best ways to spend less. Anytime you run out of cash, you can recheck your grocery shopping and remove the least important items.
4. Food Stamps
If you rely on food stamps, the Supplemental Nutrition Assistance Program to feed your family, you can use your SNAP Money to buy energy drinks, snacks, seeds, coffee, tea, and more that meet your needs. However, these items should meet strict USDA regulations.
5. Save Online Coupons For The Next Shopping
Saving coupons for the next grocery shopping can save money on your purchases. You can join store loyalty programs, look for the weekly ads at the store or look at the product packaging to find coupons that can give you the best offers.
6. Ignore Objects At Eye Level
Have you ever noticed that the most expensive items in the grocery store are right there on the shelf in front of you? This is no coincidence. Grocery stores use these strategies to bring your attention to these items. They want you to see expensive things. Do not fall for such marketing tricks. Take the relevant items only.
7. Find Manager Discounts
Watch out for admin discounts like "Manager's Specials, reduced for quick sale, etc" when shopping for groceries, especially meat. Manager discounts can save you more than 50% on poultry and dairy products. If you are unable to find such discounts at the store, please ask an employee.
8.
Buy Holiday-Themed Candies And Baked Goods After The Holidays
Holiday flavored foods, candy pops and cookies are often heavily discounted after the holidays. These festive and seasonal items should be bought after the festive season ends, and you can get them at heavily discounted prices.
A few simple actions can help you save significant money on groceries and stick to your budget.