6 Mortgage Tips For First-Time Home Buyers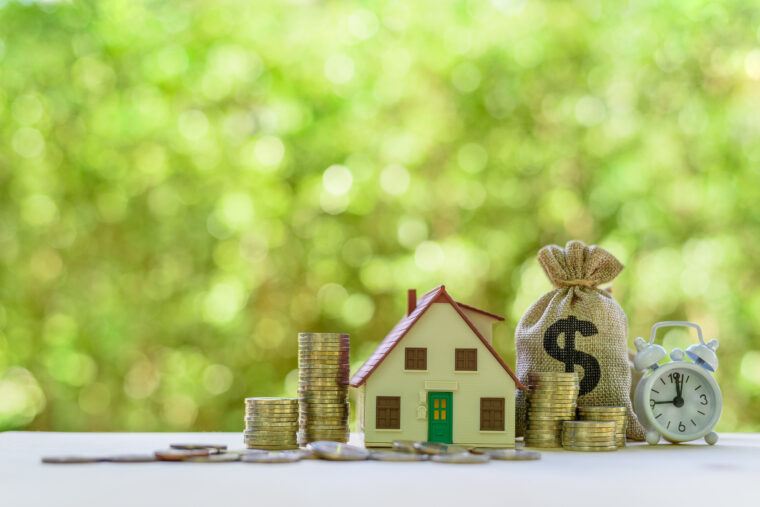 Few things are more exciting, or intimidating, than the prospect of buying your first home. Whether you've been saving for years, or you're just starting out on your journey towards home ownership, there's a lot to learn, and getting educated can help to save you time and money.
Among all the decisions that you'll face, from choosing the right neighborhood to picking a real estate agent, one thing looms above the others: the mortgage.
You might know a lot about the process, or you might be coming to it fresh. Either way, it pays to speak with an expert—like someone from Protempa Team – Fairway Mortgage—about your situation. Before you have that conversation, make sure to learn what you can on your own.
The following are six helpful mortgage tips for first-time home buyers:
Learn how much you really need for a down payment (it's less than 20%)
You may have heard from your parents or another relative that you need to save up enough to make a 20% down payment to secure a mortgage. While that number comes from somewhere—it's the amount required for a conventional loan—you don't need that much money to get a mortgage. This is great news for many first-time home buyers, since the prospect of saving up for a deposit can be intimidating. (1)
For first-time home buyers, there's a range of programs that can help you to get a mortgage with a far smaller down payment. For instance, Federal Housing Administration (FHA) loans can have a down payment as low as 3.5%. (2)(3)
Even if you don't qualify for an FHA loan, there are likely options available to you that will make buying a home much more feasible.
That being said, before you even start the home shopping process, you need to make sure you are qualified for a mortgage loan. To do so, you need to get pre-approved for a mortgage. There are a number of crucial reasons why get pre approved before looking for a home so that you won't waste your time and energy throughout the process.
Seek out first-time buyer assistance programs
Look into first-time home buyer assistance programs in your area. These programs are usually region-specific, and vary based on a range of factors, but they have a simple purpose: helping buyers with good credit, in a specified income range, to make their first home purchase. (4)
For instance, many states and cities have programs dedicated to helping qualified buyers with financing and down payments. Benefits can include:
Down payment assistance

Help with interest costs

Grants (i.e. "free" money)

Loan forgiveness

Fee assistance

Payment deferrals (1)(4)
While it's worth weighing the pros and cons of these programs, you shouldn't throw money on the table for the first one that fits your situation.
Government-backed loans, such as USDA and FHA, are also available. These programmes can aid you in obtaining a loan with a modest down payment, a mortgage with a low credit score, and reduced interest rates. USDA loans are ideal for rural houses since they have more adjustable interest rates and no down payment requirements. To see if you're eligible for a USDA loan, look at the usda loans map.
Understand how mortgage applications impact your credit score
Having your credit report pulled too many times—something that happens when you apply for a mortgage—can negatively impact your score. If that seems like a bit of a trap, not to worry, there are ways around it. (1)
For instance, you can pull your own credit report for free, and then approach lenders for an informal discussion about rates and other terms for a mortgage. While your credit report will still be pulled when you officially apply, you'll be able to minimize the number of times that that's necessary. (1)
Different lenders charge different fees, and those can add up. By looking at the different annual percentage rates of different providers, which include their lender fees, you can compare loans against one another. This can make a big difference over the life of your loan, so it pays to shop around a bit. (1)(5)
Decide if you need an appraisal
An appraisal—a process by which a lender determines the value of a home—can cost up to $1,000. Today, given how much information and data is freely and easily accessible, they aren't as necessary as they once were. It's worth figuring out whether or not one is really necessary in your case. You can check with a professional appraisal, for example, home appraisals in Durham NC conducted by a licensed appraiser to determine the true value of your property.
Note that an appraisal is different from a home inspection. You should always have someone perform one of the latter if you're serious about a property. (1)
Close quickly for a lower interest rate
Again, because lenders have easier access to more data than they used to, the time it takes to process a loan application is shorter, and that can save money for home buyers. (1)
For lenders, the longer the timeline between when they commit to a rate and the point when you're likely to close, the higher the cost—which is passed on to you. If you're prepared to close quickly, then you can save some money by locking in a lower rate. (1)
Conclusion
With the above tips in mind, once you've found the perfect home for you and your family, you'll be well-set to secure a mortgage. Remember to do your research, and to take advantage of any programs for which you're qualified. You should also shop around, and make sure to consider things like closing time and appraisals to see whether you can save yourself some money that way.
References: