Gifts to Inspire Goal-Oriented Young Women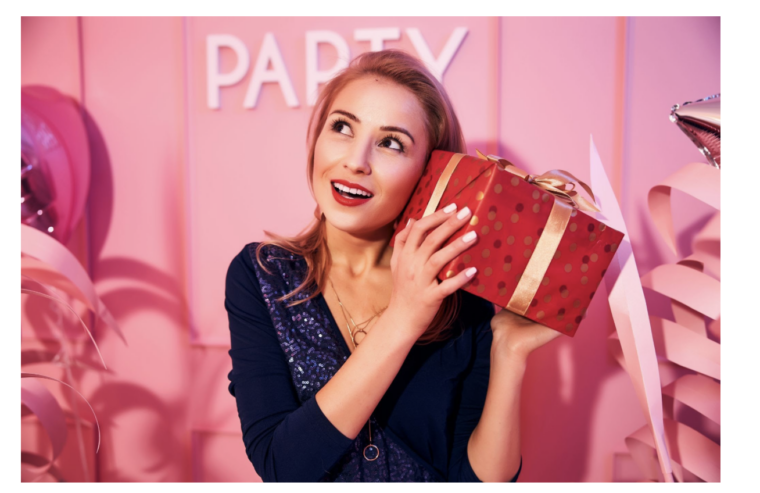 When you're gifting for a birthday, Christmas or an anniversary, are you ever stuck on what to get the ambitious, driven woman that you know? 
Whether it's your sister, a colleague or a friend, do you just feel as if she has all that she wants and needs, or that someone else is likely to already have the perfect gift in mind for her?
Do you often end up getting gifts that all adhere to a similar theme, or do you end up thinking that what you purchase won't meet their expectations at all?
It can be tricky finding that perfect present for self-possessed young women, especially considering many gifts for young girls tend to be along the lines of dolls and make-up. Here are some tips on how you can buy an ideal gift for all the goal-oriented young women in your life. 
Focus on her interests
When choosing a great gift for anyone, a fantastic way to start is by understanding what they're interested in and engaging with their hobbies.
There are several gift ideas for women that centre around hobbies, interests, or a new goal that she may be striving to achieve. 
Whether she's looking to enter the world of art or graphic design and may need supplies, or she's a person who likes food and wants to create some culinary delights, or a woman who likes to spend her time flexing her green thumb by growing things in her garden, there are many mementos you can bestow that can help with whatever her next passion project may be.
Help her strive towards that next goal
Whether the receiver of the gift is your daughter, sister, your girlfriend, or even your mum, more often than not what we all want is a little show of support. Naturally, the best gifts tend to be tangible shows of support and encouragement.
When buying for someone who is a goal setter and planner, however, you may feel as though they already have everything that they may need, having sourced it all for themselves. In situations like these, it's all too easy to wrack your brain for something they may still need, only to land on a gift idea that may be more practical than exciting to receive. Whilst these kinds of gifts can be great for an organised mind, at the end of the day, no one really wants a 'boring' gift, am I right?
If the present is for a woman who prides herself on being self-organised, look towards something she may be able to use to help her stay organised on a daily basis. This is where electronics, whether they are a fitness tracker or an organiser can be a terrific idea, or even just a good old-fashioned monogrammed notebook so she can reap all the benefits of having constant access to reliable pen and paper, as well as feel empowered to take total control of her personal schedule. 
For something more a little high-tech, software subscriptions or packages can also be a fantastic and practical gift for any goal-oriented young woman. 
Reassure her with affirmations
When trying to achieve an objective, there is no doubt that even the most diligent and energetic people may experience times where they lack the motivation to reach their aim. What could be a great gift to help them through these rough patches, I hear you ask? 
Daily affirmation cards and motivational quotes in the form of posters could be an ideal way to reassure that great girl in your life that whether her goal is career-driven or one of a more personal nature, she always has the tools to meet the challenges ahead. 
These affirmative gifts can also demonstrate concepts like the power of teamwork and leaning on loved ones for support, or the importance of balancing discipline or dedication alongside enthusiasm too.
A gift of self-care
Speaking of balance, when trying to buy gifts for all those career-driven women in your life, it can oftentimes be worthwhile reminding them that they'll also need to think about caring for their own personal needs when climbing their metaphorical mountains. 
A simple way to do this is to give her a gift that concentrates on her own self-care. Whether it's a neck massager or a gift card to a spa so she can get some much-needed TLC, or maybe even tickets to a gallery exhibition or to a museum so that she can spend a day feeling enriched and in awe of the world around her.
~
Whether it's a footrest under her office desk or a personalised organiser that is specially designed for her, so long as your gift takes into consideration some of the goals, desires, and values or personal preferences of the young woman you're looking to surprise, chances are she'll love this representation of your support and care!