Are Uninsured Motorists a Threat? Get to Know How to Protect Yourself  
Every state in the US, apart from New Hampshire, has compulsory vehicle insurance requirements. However, that doesn't mean every driver follows the mandatory insurance rules. In fact, it's thought that one out of eight drivers in the United States doesn't have auto coverage.
Are those uninsured motorists a threat? Let's find out more and discover how you can protect yourself.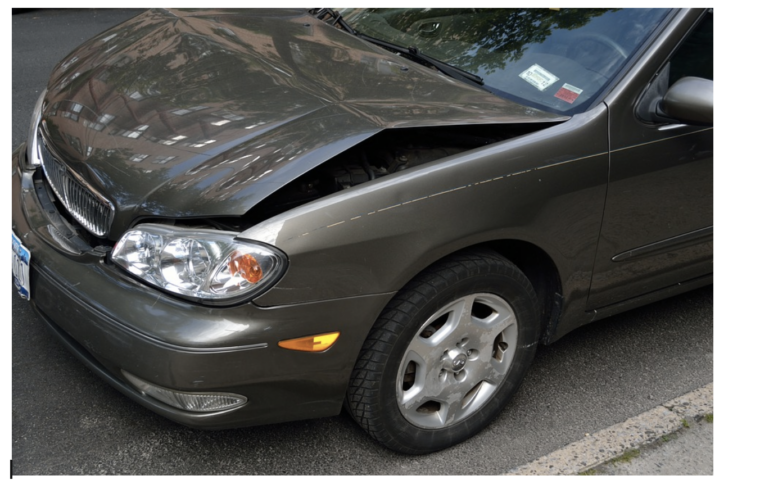 Image source: https://pixabay.com/photos/crashed-car-damage-dent-hood-crash-2727666/
Are uninsured motorists a threat?
Uninsured motorists can be a threat because, depending on your own level of insurance, you could end up facing substantial financial losses. However, you can protect yourself by ensuring you have the right add-on to your insurance policy.
Regardless of your insurance levels, if you're involved in a car or motorcycle accident with an uninsured motorist, you should seek advice from an experienced personal injury lawyer. Then, you have the option to pursue financial compensation. You can find a suitable solution on thegomezfirm.com.
Protecting Yourself with Uninsured Motorist Coverage
Car insurance is mandatory in virtually all states to protect drivers when they're involved in accidents.
But it can be difficult to get payouts when you're involved in an accident with an uninsured driver, which is why it's best to get help from an attorney who has experience in handling such cases.
However, you can make sure that you're protected in the first place by adding uninsured coverage to your existing auto insurance policy.
Some states require uninsured coverage to be included in all auto insurance policies, but even if it's not compulsory, you should consider getting the add-on.
Uninsured motorist insurance pays for the driver and passengers' medical bills when involved in an accident with an uninsured motorist who is at fault. Uninsured motorist coverage also reimburses injured drivers and passengers for loss of earnings.
Protecting Yourself with Uninsured Motorist Property Damage Coverage
While uninsured motorist insurance can pay for medical expenses and loss of wages, it doesn't cover damage to property.
However, if your vehicle becomes damaged during an accident with a motorist who is uninsured, you can claim for financial compensation to cover repairs as long as you have uninsured motorist property damage coverage.
The add-on insurance covers damage to things like fences and houses as well as vehicles.
Protecting Yourself with Underinsured Motorist Coverage
In some cases, you could find yourself in an accident with a motorist who has some insurance but not enough to cover the full cost of the claim. So, it's a good idea to get the add-on of underinsured motorist coverage.
Note that underinsured coverage isn't the same as uninsured coverage. However, the two types of coverage are often bundled together as one coverage type on insurance policies.
Regardless of whether you take out the two types of coverage separately or together, by having underinsured motorist coverage, you can ensure the cost of full claims is covered.
Both uninsured motorist coverage and underinsured motorist coverage are typically inexpensive add-ons, and they're more than worth it to gain full coverage should you find yourself involved in an accident with an uninsured or underinsured driver.
Protecting Yourself Against Hit-and-run Drivers
Hit-and-run motorists can also be considered uninsured motorists. So, if you're involved in a hit-and-run incident, you can still gain payouts from your insurance company when you have uninsured motorist coverage.
If your vehicle is hit by another that doesn't stop, get as much information as possible. You could potentially read the vehicle's license plate. If there are witnesses, get as much information from them as you can, such as their names, addresses, and phone numbers, to help support your claim.
If possible, take photographs of the accident scene too. Then, contact your insurance company as you would for any other type of auto accident to pursue claims for damages.