How To Decorate Your Kid's Room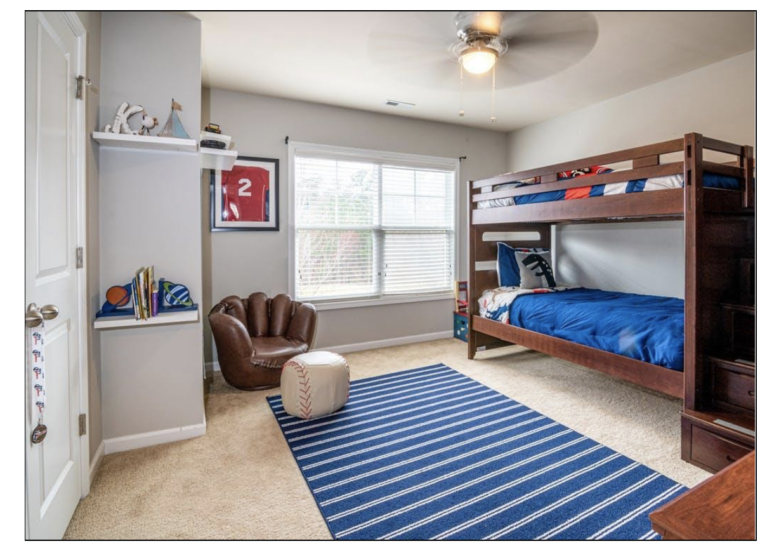 It might sound like an easy task but decorating the bedroom of your child can turn out to be challenging. On one hand, you want to provide a comfortable space for the children where they can relax and rest and on the other hand, you also want to make sure the room is practical enough to provide them with a proper play and study environment. 
The good news is that with the right tricks you can easily create the right balance between rest, study, and play. Your children will love their room, which in turn, will improve their productivity, sleep, and overall happiness. 
Here are some useful tips to set up your kid's room:
Build a Strong Foundation 
Start by picking out the larger items, like furniture and rugs. It is essential to be more careful when selecting the bed for your children. It is a big investment, not just in terms of money but also in terms of your children's health. Make sure the beds are comfortable enough to ensure your kids sleep soundly. 
If you want to save some floor space in the room, get bunk beds. There are multiple varieties of bunk beds available that can make the room more fun. 
Consider Creative Storage
Adding in more storage in the room is always a good decision. Instead of adding bulky wardrobes, consider being creative with storage. Make it more exciting and appealing for the kids to actually want to use the storage space. Invest in colourful chests, baskets, or even storage seats to put away toys, books, and clothes. 
Add in Pop of Colours
You can't have a children's room without adding some fun colours. Deciding the right palette could be confusing but the furniture you pick can help you decide the right shade. Of course, your kids might want to include their favourite colours in their room. 
While primary and pastel colours are the usual choice, don't hesitate to experiment with bold and unconventional colours. Remember, it is supposed to be a children's room so feel free to get out of your comfort zone. 
Consider Your Kid's Height 
When putting in shelves, coat racks, benches and storages, make sure you consider the height of your kids. They are more likely to keep their room organised when the storage space is accessible to them. 
Give It a Whimsical Touch 
When you have decided on the foundation and storage, it is time for the fun part. Consider the things your children love the most and decide on a theme. 
Decorate the room based on that theme, for instance, adding glow in the dark stars or planets on the ceiling, wrapping fairy lights on the bunk beds, putting up colourful frames of the walls. Get the kids involved in the process to transform their room. 
Create Some Space for Play 
When you have bunk beds in the room, there is bound to be enough space to create a play corner. A reading nook or cosy corner is a great place where your children can relax, read, colour, write, or play games. 
You can add in comfortable seating, a bookshelf, toy chests or bins, an easel for painting, or a craft table in the room to encourage creative activities. This can depend on what your kids enjoy in their free time. 
Leave Room for Upgrades
Lastly, you must keep in mind that as your children grow, their preferences and likes and dislikes will change as well. This means that the room might require frequent changes. You can always make the décor flexible so that your children can easily change them as they want. 
Get the items to create the foundation in neutral colours so you don't have to keep on spending money on bigger items. This way they can change the wall hangings, modify their play corner, change the theme of the bedsheets, add in extra storage, and make other changes as they want. 
Making a room for your children where they can rest, play, and grow can be an exciting experience when you know the right tricks. These useful tips will surely help you in creating a wonderful functional room for your children. 
All you need to do is get practical furniture items and keep the rest of the décor more flexible. This will ensure your kids make changes and modifications in the room as they grow. Make sure to keep the kids involved. When they take part in decorating their room, they will feel a sense of responsibility. This will also ensure that you end up setting up a room your children will truly cherish.