How To Get A Personal Loan With Bad Credit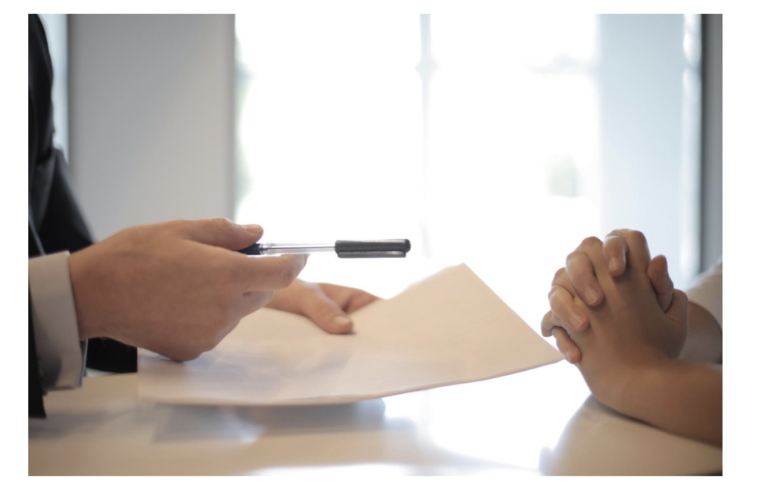 Image Link: https://www.pexels.com/photo/crop-businessman-giving-contract-to-woman-to-sign-3760067/ 
If you have a bad credit score, that should not stop you from getting a personal loan to help you with your finances, assist you in an emergency, or consolidate arrears. However, what a bad credit score does is that it lowers your chances of getting approvals and applicable rates. 
You have to put in some additional work to be eligible for the approvals, and all this hard work can even gain you lower interest rates. Here's all that you need to know if your credit score isn't the best and you're considering taking a personal loan. 
Here are five steps on how to get a personal loan with bad credit. 
Be Aware Of Your Credit Score
The first thing that you need to look out for is your credit score. Lenders don't typically give out personal loans below a certain credit score minimum that they've set for themselves. Chances are, if you have a bad credit score and you do nothing about it, you will not qualify for it. Many companies will allow you to check your credit score and get a comprehensive look at your credit history so that if there are any errors or changes to be made, you can do so and boost your overall score. 
Start Comparing Lenders
Don't restrict yourself to just one lender. There should be a list of lenders as they will offer you a variety of requirements and rates that'll be different from each other.
For bad credit personal loans and more, you can find many lenders who'll offer you rates that you can easily give along with many other beneficial structures such as managing your loan payments, etc. It will benefit you to look at different lenders and compare them to each other and see which suits you best overall. 
Pre-Qualification
Pre-qualification is a significant step to take. It will allow you to gauge the entire situation at hand. It tells you the rate, amount of loan, and payment terms to anticipate, and it doesn't even disturb your credit score. 
It will work best when you decide whether you are eligible to qualify for a personal loan and wish to tally loan offers. There is a list of online lenders and a few banks that propose this feature. 
Make Your Application Strong
Additions to your submission will make it strong. Co-signed and secured loans will help you succeed in getting lower rates on a personal loan. When you have a co-signer on your application, another person's credit score and income are attached to your application, and they agree to pay the loan in the borrower's cant.
It helps make your application process stringer, and there are higher chances of approval. A secured loan will allow you to offer collateral, usually a vehicle or a loan investing account, that a financier can take if the loan cannot be paid (worst case scenario). 
Start Applying 
Some lenders will make up their minds and give you the verdict on the very same day or the following day after applying, and some might take a few days to decide. To speed up the process and ensure everything goes smoothly, you must gather all the documents you need to apply for a loan beforehand. These documents can include your financial statements, pay stubs, social security numbers, W-2s, etc. 
Calculate Bad Credit Loan Payments 
You must understand the loan's monthly payments and total interest costs before you start borrowing. Making timely payments can assist you in building your credit score, and if you miss payments, that can damage your bad credit even more. 
And figuring out how you'll pay in total interest can help you decide whether or not the loan is worth it. The majority of the lenders will let you preview loan payments during pre-qualification. Nevertheless, you can also use a personal loan calculator to get an estimate.
Avoid No Credit Check Loans At All Costs
Even though it seems very easy and attractive to borrow from someone who is not worried about how bad your score is, it is a clear warning to run as these lenders can prove to be highly damaging for you and your credit history. 
A financier that doesn't ask you much or review your most crucial information, such as your credit score, isn't carefully evaluating your power to pay them back, which is very risky. There have been multiple cases of lenders trapping debtors in a cycle of liability by continuously loaning them money with excessive rates and a high-priced repayment structure that results in them borrowing again and again.