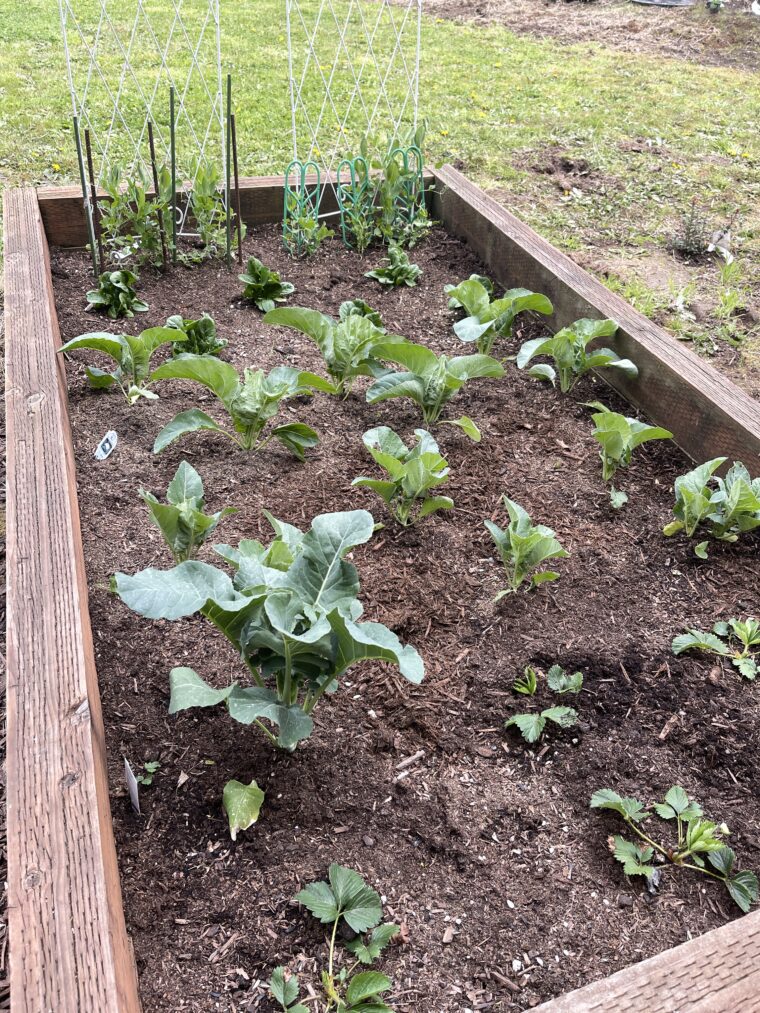 Did you know I like to garden? I do! Previous years I have done a small garden – and this year I decided to really expand and bring the twins on the journey. It has been so much fun so far deciding how we are going to transform our garden. I will say it is going slowly since Eric and I lack sunny days outside ( boy it has rained a TON here – it even snowed!). Above is my largest bed ( Eric and my dad built this for me a few years ago). We have snap peas, spinach, cauliflower, broccoli, and strawberries. We have about 5000 sq ft of growing area to work with – we are planning to slowly transform our garden.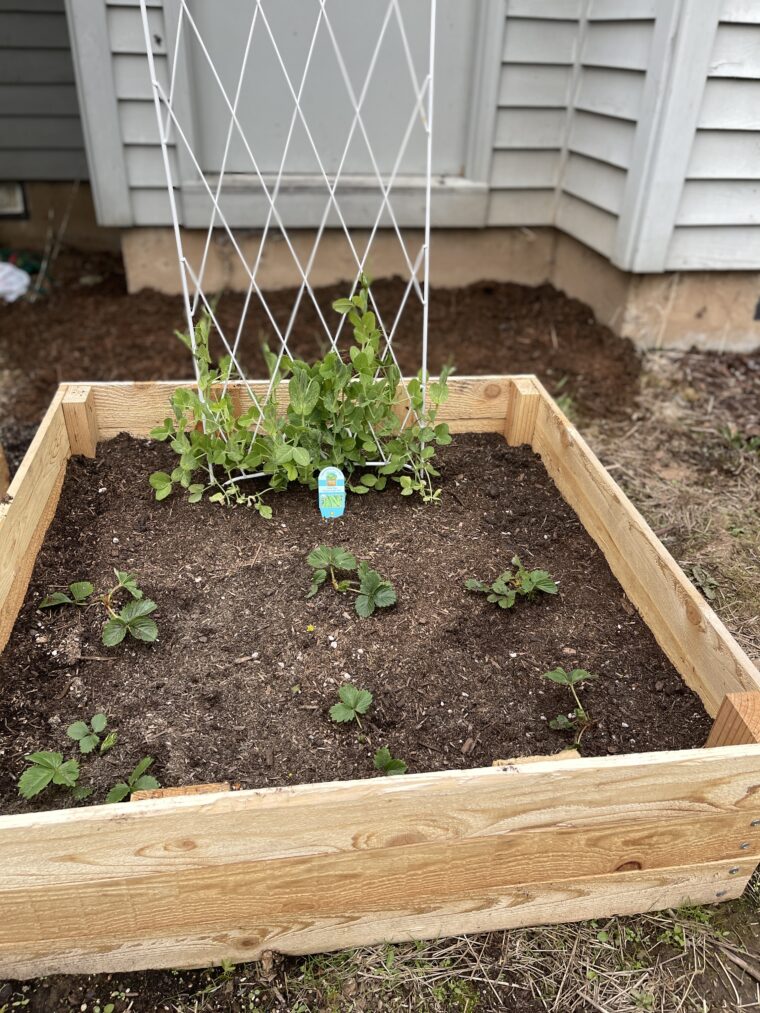 This is the twin's bed. Strawberries and peas! We have a bunny in our garden who likes to kick up the strawberries for some reason. We are planning on protecting this bed.
Here our some seedlings that we have growing currently. We just purchased some grow lights!
I hope you enjoy as I document our first year of really gardening ( we hope to be able to produce 75% of our veggies this year).