Running a Business Event on a Budget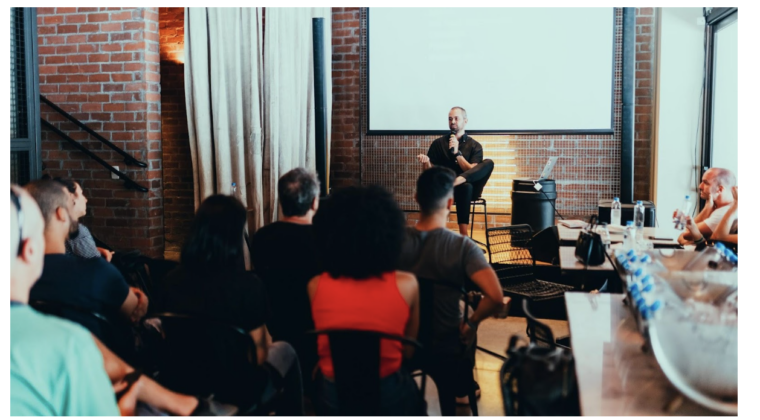 Business events are an important part of the average company's marketing strategy. They are a great way to show more people what you do and get individuals more involved in your sector, but they can also be pretty expensive, which is why many companies are running fewer events than they used to.
The good news is, if you want to organize more business events to bring in more customs, or maybe to help your team bond, it is possible to run a successful event on a modest budget, and below you will find some top tips to help you do just that.
Keep it short
Some conferences go on for the whole day, or even multiple days, and there is nothing wrong with that, but your event does not have to be that way. You can easily run a great business conference that lasts 2-3 hours or even less. It's all about finding a great speaker who makes it worthwhile, In fact, many attendees will probably prefer a smaller event like this than one where they have to leave home and stay in a hotel all weekend listening to more than a few tedious speakers along the way, and it means you will save money on conference space hire too.
Book off-season
If you want to get the best prices on venues and accommodation, then booking during the off-season, whenever that might be at the location you have chosen, is a good way to get better deals on hotels and conference spaces because there will be less demand and companies will be more willing to negotiate in order to bring some revenue in during tough times.
Rent your tech from a third-party
If you need to use tech for your conferences an event, it can often be cheaper to use things like iPad and hotspot rental from a third-party company that specializes in such things, than it is to organize it with the venue, and certainly, it will be cheaper than buying tech outright. Always compare prices, but always be sure that you rent what you need from a company that understands business conferences and events and knows how to supply you effectively, or it could be a disaster waiting to happen.
Find a sponsor
You might think that because it is a business event, you will have to pay for the whole thing yourself, and mo sponsors will be interested in contributing to the budget, but this is not necessarily so, if a lot of influential people are going to be in attendance, or if your guest will form part of their target market, then many corporations will be willing to sponsor you to get their name out there in front of them, and even if it is just for a modest sum, it will help to keep your own costs down. It's always worth asking because you just never know.
Use social media
If you need to market your event, forget expensive billboards and Tv ads, turn to social media and start your own viral campaign. Get in touch with the movers and shakers in your industry let them know what is happening, and keep posting about all the fun things you will be doing and you should find your audience effectively enough providing you really do put the effort in, Handing out cheaply printed leaflets could be a good help if you want to engage the local community too, nut do this alongside social media marketing.
Hold a remote event
Recent events have shown us that it is perfectly possible to hold an event remotely and have it be a roaring success. So, if you are looking to really run a business event on a tight budget, making it a virtual event will help. You won't have to pay for event space or hotel rooms, nor will you need to pay travel costs for speakers and attendees. You won't have to buy refreshments or anything like that – it will be all about the speakers, which does mean you will need to pay for good speakers who people really want to hear, but it should still work out cheaper in most cases.
Running a business event is never going to be the cheapest option in terms of marketing or teambuilding, but it is often one of the most effective, which makes doing so very worthwhile, and as you can see above, there are lots of things you can do to arrange an amazing event on even the tiniest of budgets!