How To Choose The Right School For A Gifted Child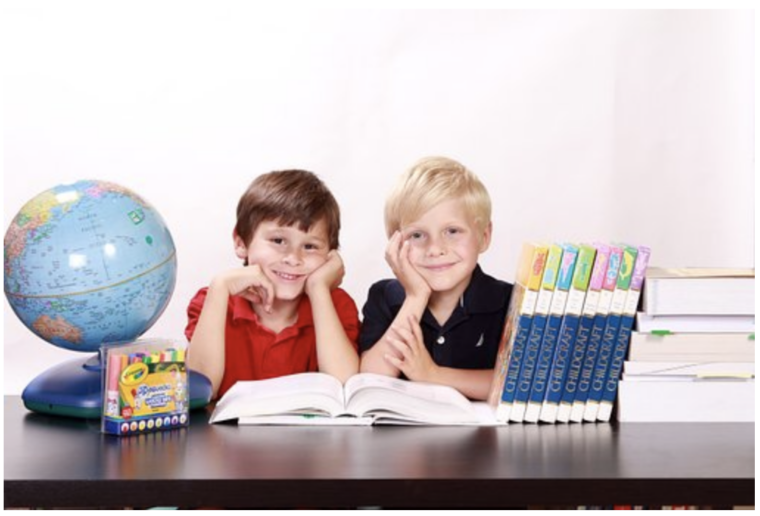 Everybody is born with different cognitive strengths, which become the foundation on which individuals choose their paths in life. However, some are born with above-average cognitive competencies. Through the years, people with this natural ability have been described as gifted. So, as a parent responsible for raising a gifted child, there is extra pressure to unearth their potential. This begins with choosing the right school to ensure your young ones won't be a part of the 3.6 million children that go unnoticed in schools. Below are some helpful tips. 
Any school that runs gifted educational services is expected to run regulated differentiation activities. Differentiated instruction involves carefully tailored educational programs to meet individual needs. In other words, these schools offer bespoke curricula that suit different cognitive levels, even among gifted children. Generally, many schools with this service wait until the second or third grade to identify such special kids. It is believed that this is when a child's cognition begins to bloom for the educational journey ahead. 
In some situations, however, a child below the second or third grade may exhibit high intellectual abilities that cannot be ignored. If you have a gifted child like that, the school you settle on must show evidence of active programs for much younger kids. As expected, schools have varying curricula. The same applies to educational institutions that cater to gifted children. Undoubtedly, it can be challenging to find the right school with the right facilities to nurture your child's talent. However, with intensive research and scouting, you can settle on the ideal one.
Be certain about the caliber of teachers
Did you know about the Gifted and Talented Teacher Career Guide? Another title for anyone in the field is Gifted and Talented Education (GATE) teacher. According to the teacher certification degree website, people in this program have above-average mastery in any field of instruction relevant to the educational system. Apart from the certification, these teachers need experience. As a parent with a gifted child, you want to be sure that your kid is in excellent hands at school. If you fail to do this, you may end up paying huge school fees with little or no impact.
Any individual with the duty of imparting knowledge in a class of gifted children must also be worth their salt. It's one thing to find a good school for a gifted child, and it's another to be certain about how experienced the teachers are. It is necessary to be careful about any school that does not place importance on the certification of teachers. Any individual tasked with teaching gifted children must have more than practical knowledge of a field. The theoretical knowledge, which comes with certification and includes how things are done outside their territory, makes a person a more rounded teacher. In other words, understanding pedagogy is a priority in the teaching field.
Know your gifted child's skill level and interests
The fact that your child is gifted may not mean that they are cut for all areas of study. This is because individual skill levels and interests exist. One child may be more inclined toward the sciences, while the other has interests in the arts. Knowing this first can influence the decision-making process. As stated earlier, not all schools with gifted services run the same. Some of these institutions focus more on one area of study than others. That alone must be one of the guiding tools in selecting the right school for a gifted child.
It can be inimical to the progress of a gifted child to choose a school that does not offer programs your child is interested in or is more likely to succeed in without much struggle. Such kids are likely to feel out of place and unwelcome, which can lead to hostile feelings for an institution meant to help them unearth and grow their full potential. Some parents consider their child's personality when scouting schools. For example, a gifted child with an introverted personality may not like attending a school that makes extracurricular activities mandatory. The same may apply to an extroverted gifted child in a school with no focus on extracurricular goings-on.
Consider the school's rating
Rating is everything in the school selection process. The higher the ratings, the more likely it is to be popular among parents with gifted kids. Meanwhile, lower ratings could mean the facility lacks basic elements to make it popular among parents. With the help of the internet, it is now easy to know more about the ratings of most schools in the country. Certain elements contribute to a school's ratings. These are admissions, enrolment, teacher/ student retention, proximity to residence, and parent satisfaction rates.
If it helps, you can contact other parents in selected schools to provide honest feedback about educational facilities you are considering for your gifted child. However, experience has taught many parents that high ratings may not exactly mean that the school is the best among the lot. This calls for increased background research to avoid making a rushed decision about the school with high ratings. Over the years, people have noticed that school rating systems do not always paint the correct picture of educational facilities. Admittedly, it can be a pretty dicey situation, but it will be worth your time to tread cautiously.
Think about long-term finance
Quality education does not come cheap. This is because schools cost money to run, and that expense is passed on to parents and guardians who want the best education for their children. That said, you cannot ignore the fact that private schools cost the most. Indeed, you can consider public schools, which are comparatively cheaper. However, privately-run facilities are usually the go-to options for many parents who want something extra for gifted children. The question is, no matter which school you settle on, do you have the funds to sustain your child's education there? When focusing on a facility that caters to gifted children, you must automatically know that the expenses would be higher. That extra hundreds or thousands of dollars you pay goes towards creating more tailored programs for gifted children. 
School finances go beyond tuition fees, and you can make a better decision once you understand this. You may consider scholarship options accepted in your preferred institution. Moreover, knowing that every school has a socio-economic profile is vital. With this knowledge, your final decision must align with your personal financial situation. More importantly, your ability to pay fees throughout their education can safeguard your child's peace of mind.
Use a school that caters to social and emotional needs
Undoubtedly, a school is a place that discovers, nurtures, and directs cognitive abilities. However, the risk of solely focusing on academic needs is high when other areas are neglected. It explains why you need a school that concentrates on an all-inclusive system. Your gifted child's social, emotional, and psychological needs are nurtured and guided. The last thing you want is to raise a gifted child focusing only on academic progress. As they grow into adulthood, they will rely on social and emotional elements to fit into society. Sinking into the world of raising an academically brilliant child is easy. However, losing sight of their emotional and social upbringing could affect them. 
Their academic prowess must fit into social and emotional settings. That makes them emotionally intelligent and, more importantly, helps them avoid becoming social misfits. The truth is no matter how gifted children are, they will need to interact with others as it contributes to forming well-rounded personalities. A Winchester Hospital report on gifted and highly talented children reported on the emotional and social challenges of gifted children. It indicated that such kids tend to have varying difficulty integrating with others. The report, titled, 'Psychological Misdiagnosis of Gifted and Talented Children,' asserted that such kids often feel misunderstood by others, especially their peers. This, unfortunately, leads to many gifted children struggling to fit into social settings. Often, some struggled with emotional cues. These traits led to several gifted kids being misdiagnosed with certain personality disorders. Therefore, a school that focuses on emotional and social needs is ideal.
Provide online learning platforms
The 2020 pandemic taught the world a lesson about online platforms' benefits. It became particularly important for the educational sector to transform the mode of teaching and learning. Schools that switched to online learning were of great benefit to students. With this background, there is no doubt why an online learning platform is a factor to consider when choosing a school. Your gifted child needs all the modern learning tools to study in the 21st century. Moreover, you want them to learn technology fundamentals, and an online learning platform can offer that. When they are older and move into their respective careers, technology will be a tool they are already conversant with. Perhaps, it would be a suitable time for your gifted child to learn more about coding – the language of computers.