4 Advantages of Setting Up a Wedding Registry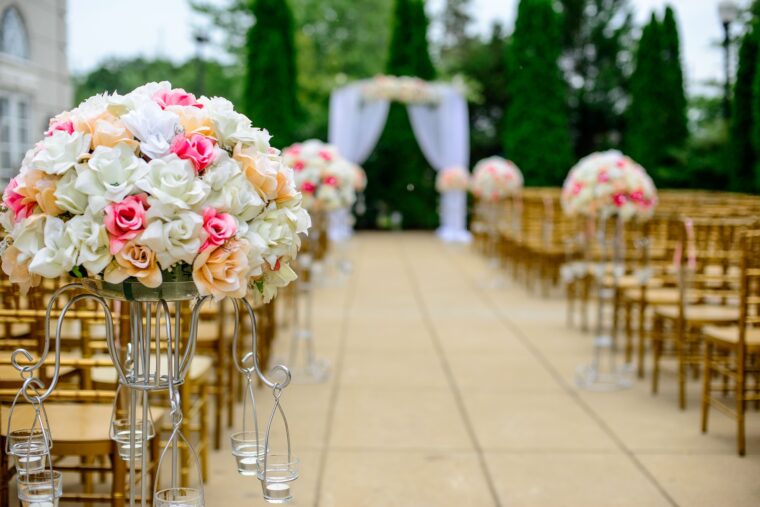 https://pixabay.com/photos/wedding-aisle-flower-arrangement-1846114/
A wedding registry offers a simple way to compile a list of gifts that you would like to receive on your Big Day. The advent of online wedding registries has streamlined the process even further, giving you more choice and the ability to easily share your list with your guests. Here is a closer look at four advantages of setting up a wedding gift registry.
1. It makes your life easier
With all the stress involved in planning a wedding, one of the main advantages of setting up a registry is that you can keep this part of the process organized. The whole idea of setting up a gift list is to help ensure you receive the items you would like and avoid getting multiple toasters! By creating your registry online, you can add items to your list from lots of sources. It is a good idea to set up your registry early on in the wedding planning process. Some guests might like to buy you something expensive and they may need time to save up.
2. Offer gift ideas for all budgets
By setting up a wedding registry, you can make sure your guests have a wide choice of gifts across all budgets. This way, you can give everyone the chance to purchase something that you would like, without worrying that your guests are spending more than they can afford. Examples of gifts at the lower end of the budget include smaller items of non-electrical kitchen equipment, bathroom accessories and homeware. Something simple like an elegant French press coffee maker or a coordinating set of placemats and coasters don't have to cost a lot, but can make a lovely budget gift that will add value to your home.
3. Think outside the box
Many couples are already cohabiting or have their own separate homes set up prior to the wedding, which means they might not need traditional wedding gifts, such as a vacuum cleaner or cutlery. By setting up a registry, you can go beyond conventional wedding gifts and give your guests the option to buy you something that you would like, rather than things designed to help you to set up a home. Examples include a monetary contribution towards your honeymoon or your house deposit or a subscription box for something you both enjoy. Alternatively, you may like to forgo gifts for yourselves and instead ask for donations to a favorite charity. Offering the option of making a small financial contribution can also help guests who are on a limited budget.
4. Easily share your gift list
Setting up an online wedding registry is a great way to easily share your list with your friends, family and other guests. Some of your guests might prefer to shop online or via a mobile device, so having a range of ways to access the list and purchase items is a great idea. Additionally, beyond just simply sharing your gift list, by moving some of your wedding planning online, you can share more personal details about the Big Day and honeymoon. For example, if guests have gifted you a monetary donation for your honeymoon, you can share photos of the two of you enjoying the trip – and maybe make a few people jealous, too!