How I Got $100 Worth Of Diaper Items For FREE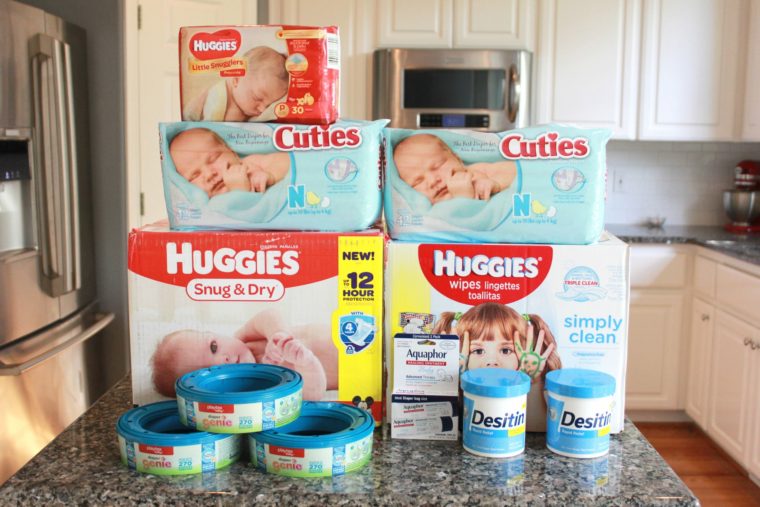 I got this ALL FREE from Amazon and YOU can too! I seriously stumbled into this – a few days ago I went to my twin's baby registry on Amazon. I went to the dashboard on my registry and saw there was a tap that said FREE DIAPERS – so I clicked it. Basically this is what happened. I made the registry on Amazon and myself, family, and friends ( you guys) have been buying items off of it. I just purchased the car seats last week which were really EXPENSIVE paired with Eric's mom buying the stroller we need – pushed us over $1000 bought on the registry.

All I had to do was add $100 worth of items from a list – they had Huggies ( but no Pampers) and a bunch of different items to chose from. They had a coupon code which was link to my account that I used at checkout.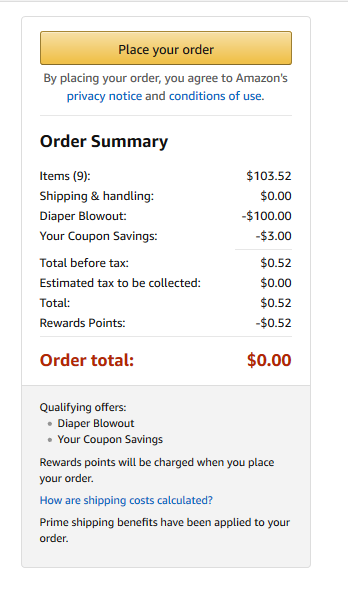 I even used a coupon on one of the products – there was $.52 left over but I had a gift card for that. I am pretty sure this is a universal deal if you buy over 1k off the registry. Let any mother's to be know about this awesome freebie! It seriously helped me out a ton.