5 Products to Upgrade Your Outdoor Space

Many modern couples out there today have a clear vision of the things they want in their registry. In particular, some wish to expand the scope of the registry and focus on big-ticket items that one usually saves for. So the 'traditional luxury items' get replaced with things that suit a couple's needs or living space. With the warm weather inspiring more and more time outside, one way to be motivated is by considering your outdoor spaces when building your registry. 
Whether you have a spacious patio, a cozy terrace, a balcony, or a lush garden, there are many ways to turn it into a reflection of your personal style. As newlyweds, you'll have many opportunities to host outdoor parties and gatherings, so it's worth investing in your outdoor space. With a little creativity and a few clever additions, you can bring your patio dreams to life, whether you're aiming for a serene Japanese garden or a charming English countryside vibe. No matter what your budget may be, there are plenty of options to consider. 
According to MyRegistry, engaged couples are more focused on putting together a registry that accommodates and enhances their overall lifestyle, above coffee-makers, gravy bowls, and toasters. By being intentional and selective, different partners can create their own wedding registry must haves that help them set up a lovely future together. So, whether you're a plant enthusiast or a sun seeker, take a moment to take a look at our list of outdoor upgrades and add them to your wedding registry today. 
5 Products/Gadgets to Upgrade Your Outdoor Space 
Polywood  38″ Round Conversation Table from Patio Shoppers
Transform your outdoor space into a peaceful haven or a verdant countryside with the timeless round table from Patio Shoppers. Add a touch of rustic charm to your home and elevate your outdoor experience with this luxurious table. Made from durable heavy-duty polywood, this table is built to withstand environmental stressors such as oil, salt, and spray, and promises to never crack, peel, or splinter. The fade-resistant colors ensure it stays as vibrant and beautiful as the day it arrived. Whether you're hosting a garden party or enjoying a quiet meal with the best of what nature has to offer, this table is the perfect addition to your outdoor area. And with a 20-year residential warranty, you can be confident in your investment for years to come.
Indoor/Outdoor Fern Hooked Throw Pillow from Plow & Hearth
The careful selection of textiles can significantly enhance the appeal of your outdoor space. The Fern throw pillow from Plow and Hearth is a beautiful, vibrant option that makes a dramatic impact on any backless bench. Its sofa-like stuffing and playful design serve as a charming statement piece. Constructed with a weather-resistant polypropylene face, polyester fiberfill, and poly-canvas backing, this pillow can endure rain, storm, and other natural elements while remaining in great condition for years to come. It's low-maintenance and easy to clean, making it a practical choice for outdoor furniture. If you're looking to create an inviting gathering space filled with relaxed conversations, star-gazing sessions, and morning coffee moments, consider adding this delightful piece to your registry.
Cliq Lounge Chair from Cliq Chair
We all want a super calm garden setting with leafy plants and comfy chairs. Well now you can have it with the ridiculously relaxing Cliq Lounge Chair from Cliq Chair. Be it your balcony, terrace, patio, or garden – kick back and relax in all types of weather and climates. This portable lounging bliss takes seconds to set up and pack, so you can literally take it everywhere. Finally, a cupholder in place, an adjustable puffy pillow to cradle your head, and padded armrests to secure you everywhere – no wonder it's called the lounge. If you're looking for a place to stretch your legs, made from robust outdoor fabric, and a comfort companion for life, make sure to add the Cliq lounge chair to your registry.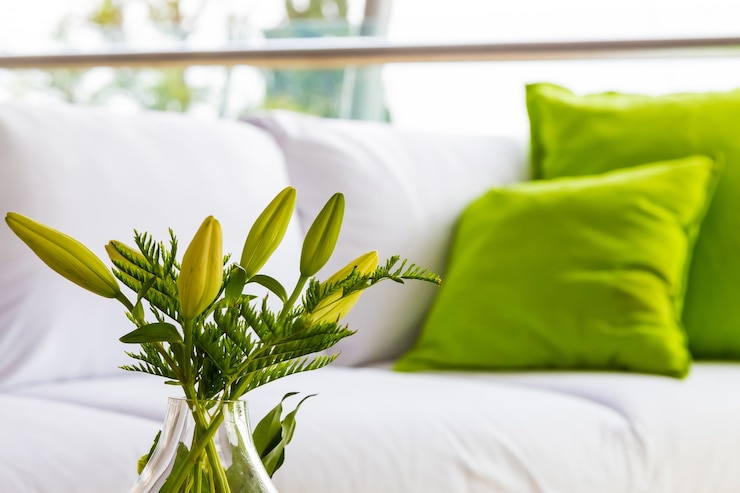 Cambridge Yard Architectural Garden Bench from Design Toscano
For many couples, the idea of a natural stone bench in their outdoor space evokes a sense of vintage European charm. Fortunately, with the Architectural Garden Bench from Design Toscano, you can easily bring this aesthetic to your own garden. Made with a combination of crushed stones, resin, and a French limestone weather-resistant finish, this bench is updated to be a long-lasting and timeless addition to your outdoor space. Whether placed near a Koi pond, on a cobblestone path, or on a patio, the Architectural Garden Bench is a perfect spot to enjoy a glass of wine or have a picnic in the offerings of nature. So don't miss this chance to make a stunning upgrade to your outdoors and add it straight to your registry.
Planters and Potts Weathered Cedar Raised Patio Planter from Bellacor
Take your plants to new heights. With the Raised Patio Planter from Bellacor, plant enthusiasts can bring the beauty of lush arrangements from their wedding decor into their home exteriors. This planter offers a clean, rustic look with a comfortable height and ample space for a variety of plants and herbs. Not only does it save time by reducing the need for weeding, but it also provides the option to move the planter as needed easily. With the ability to order a custom finish and size, this weatherproof planter is a great choice for gardening enthusiasts and beginners looking to enjoy the growing season. Keep your outdoor space looking fresh and green for a long, long time by adding the Raised Patio Planter to your registry.
House Updates/Upgrades for DIY Enthusiasts
A lot of couples today have a passion for taking on DIY projects, whether it's a small update to their backyard or a major overhaul of their house landscape. However, the costs associated with these projects can often be a barrier. The good news is that you can add cash funds to your wedding registry for specific items, such as fixtures, consultation fees, painting supplies – you get the drift. Not only will this help cover the costs, but it also provides an opportunity for you and your partner to bond over creative DIY projects, which can be a rewarding alternative to hiring an interior design consultant.
End Note
As you embark on your journey together as newlyweds, it's the perfect time to enhance your outdoor space. You don't have to spend a fortune on major upgrades to create a tranquil and modern outdoor experience. By selecting the right products that suit the size and style of your exterior space, you can transform it into a cozy haven for relaxing, dining, and entertaining guests. Our expert guidance can help you bring your vision to fruition, allowing you to enjoy the great outdoors throughout the year just as much as you appreciate the indoors.