3 Ways A Mortgage Broker Can Help You Cut Costs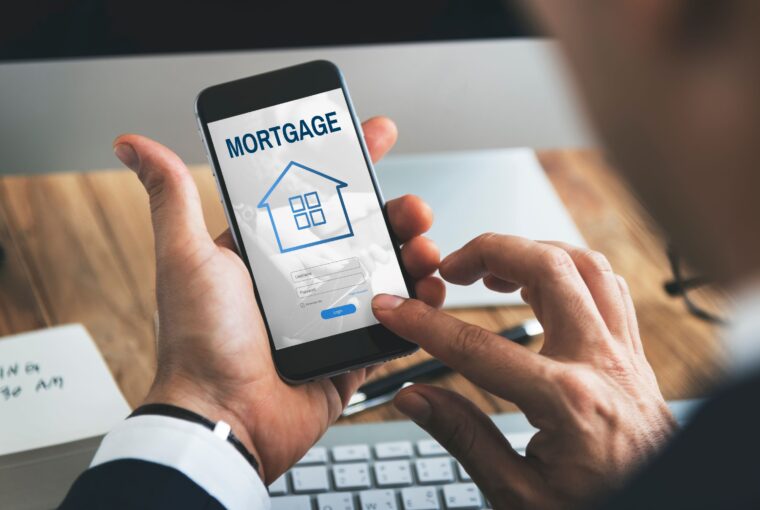 A mortgage has been one of the ideal ways to fund homeownership for many years. However, getting the right mortgage lender can be challenging, especially for newbies. Result: you may end up paying higher interest rates.  
Thus, it's important to identify ways you can use to get the right lender and reduce your home-owning costs. One of the ways is to outsource the services from a mortgage broker.  
The following article outlines what you need to know about mortgage brokers. You'll learn what mortgage brokers do and how they might help you cut costs.  

What Does A Mortgage Broker Do?  
A mortgage broker is a link between an individual buying real estate and a loan provider. They also work with everyone else involved in the lending process to ensure the borrower gets the best deal.  
Whether getting a new loan or refinancing a current one, the mortgage broker researches and chooses the ideal loan options. They also gather information such as assets, employment details, and credit scores. Such details assess the borrower's ability to secure a home loan.  
The mortgage broker can work independently or under a firm. However, knowing that the negotiator's reputation will hugely influence your borrowing process would be helpful. Thus, it's a must to research extensively to guarantee you get a reputable mortgage broker Melbourne has to offer for you and your family.
Also, it's crucial to consider other factors such as certification, fees, and customer service. This ensures you have a smooth process when securing a home loan.  
How Can Mortgage Brokers Help Cut Costs 
With so many lenders and loan products available, it can be overwhelming to determine the best fit for your unique financial situation. This is where a mortgage broker can help. Not only can they help you find a suitable loan, but they can also assist in reducing the overall cost of your mortgage.
The following are ways a mortgage broker may help you cut costs. They include the following:  
Have Access To More Lenders 
There are higher chances that experienced mortgage brokers have interacted with many lenders. Thus, they'll be able to know which lending companies can give you the best loan. Also, they may access more mortgage loan products than you'd on your own.  
Essentially, the broker will only send an application to a lender more likely to offer the best deal. This helps reduce the applications that don't lead to loan approval. And help you save time and effort.  
Manage The Entire Process For You 
Maneuvering the borrowing process can be daunting when you don't have enough skills and know-how. And you may end up spending too much effort and time, which translates to more spent money. 
However, a broker will lead the whole process. This includes choosing the right loan option and service provider. Also, they'll help you understand what documents you need to get a home loan. Having the necessary documents, such as credit score reports, in one place will speed up the process and ensure you have your home in no time.  
Also, the broker saves you from making a mistake. As they have been in the mortgage industry, they know pitfalls that may increase the cost of your home loan. This includes the hidden costs that may force you to pay more money in the long run.  
Additionally, an experienced broker is conversant with ever-changing policies and standards. Thus, adhering to them will be easier when looking for a mortgage.  
Get Better Interest Rates 
This is another way a mortgage broker may help you cut costs. Having close relationships with banks makes it easier for them to access exclusive deals unavailable to the general public. Thus, it'll be easier for them to negotiate for a discount or lower interest rates on your behalf. Reducing the interest rate will lower your monthly payments. It'll also save you some money throughout your home loan. 
In some instances, if you have a bad credit report, the broker may probably be able to arrange some special agreement with the lender to get a better deal than you'd have when you're on your own.  
What Should You Expect When Working With A Mortgage Broker? 
When you work with a mortgage broker, they will typically start by gathering information about your financial situation. This includes your credit score, income, and debt-to-income ratio. With this information, the broker can help determine the type of loan and interest rate you may qualify for. They will help you complete the necessary paperwork and submit your loan application to the lender on your behalf.
Once approved, the mortgage broker will work with you to close the loan successfully. This includes coordinating with the lender and other parties involved in the transaction to ensure that all necessary documents are in order and the loan is funded. 
Mortgage brokers typically get paid through a commission on the loan amount. This means the broker will receive a percentage of the loan amount from the lender for their services. Some mortgage brokers may also charge fees for their services. These fees can include application fees and processing fees. Make sure that you discuss any fees with your mortgage broker upfront so that you can understand the total cost of working with them. 
In Summary
As discussed above, mortgages have been one of the ideal ways to fund home acquisition. However, the process can be daunting, and you may end up paying more money. For this reason, it's advisable to outsource the services from a reputable mortgage broker. This will not only simplify the process, but it'll also lower the overall potential interest rate.