Lowe's SpringFest Sweepstakes (10,000 Winners)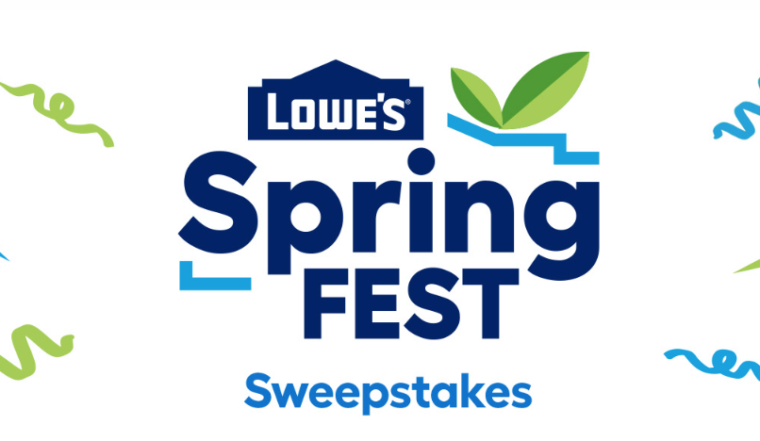 Do not miss any giveaways! Go to the giveaway page to find all the giveaways I have posted.
Lowe's SpringFest Sweepstakes to help with your spring projects!
Winners will be drawn weekly for a chance to win gift cards up to $100 and at the end of the sweepstakes a chance to win a $500 grand prize gift card. You can enter daily by making any Lowe's purchase during SpringFest and uploading their receipt for a chance to win. The more you shop the more chances you have to win! You can enter through April 26th.