Possible FREE Abacus VR Lab Party Kit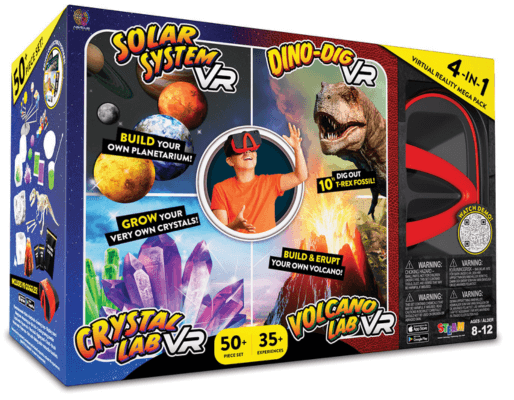 Don't Miss A FREEBIE! Make sure you check out the latest Freebies HERE
Apply – FREE Abacus VR Lab Party Kit! They will select a total of 250 hosts for this party opportunity. All party host applications need to be received by September 13th.
Introducing The Project Lab Virtual Reality 4-in-1 Combo Pack from Abacus Brands. This 4-in-1 science kit includes a captivating blend of immersive virtual reality experiences and do-it-yourself hands-on projects.
Hosts selected will receive a party pack with a combined value of $60+, containing the following items:
1 Abacus Brands Virtual Reality 4 in 1 Deluxe VR Lab which includes the following:

50 piece set
4 VR Posters
VR goggle
2x crystal growing seeds, powders & trays
Planetarium model, paints, paintbrush
Dino-dig out with a 10" T-Rex, chisel, and club hammer
Volcano plaster, mold tray, baking soda, citric acid, paints, paintbrush

Party Host Guide to help you plan and carry out the party!