Budget Savvy Diva Travel: J. Patrick House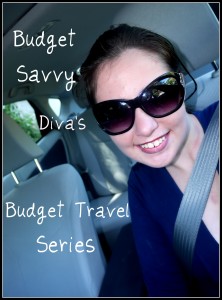 If you are new to the Budget Travel Series – Check Out All the Posts HERE
Like I wrote before – Budget Savvy Diva is heading to Santa Barbara next week. Though I am always talking about how to save on pretty much everything I am a firm believer that it is alright to spend sometimes. But the trick is to spend your money on something that will enhance your life – and that to me is spending more time with the one's that I love. Yes – I could simply stay at home with the hubby, but there is something to be said about experiencing new places and activities – this is why I think travel is so important. And if you can find a inn or hotel that helps create that special experience – then paying a few extra dollars makes it so worth it.
Please check out iloveinns.com to see what inns you can go to 🙂
———————————————–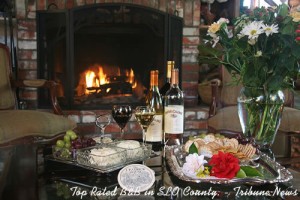 Located in Cambria, CA – A place I have only been to once but loved it.
J. PATRICK HOUSE, a Cambria Bed and Breakfast Inn, is an authentic log home and charming carriage house in a garden and forested setting.
ROOM RATE INCLUDES
• Country Elegant Accommodations
• Wood-burning Fireplaces
• Private Bathrooms
• Hosted Wine Hour
• Complimentary Concierge Services
• Beautiful gardens and sitting area
• Dial-up Internet Access
• Bedtime Killer Chocolate Chip Cookies
• Exquisite Breakfast:
Homemade Granola
Chef-prepared Hot Entree
Fresh Baked Bread
————————————–
I can already tell you my hubby is going to love this place – the chocolate chip cookies at bedtime sealed the deal 🙂
Make sure to take a look at their site J. Patrick House – it looks so beautiful and cozy I cannot wait to go ♥
Here is a sneak peek of the room Budget Savvy Diva will be in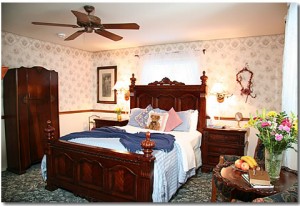 More about the room: Sweet dreams await you in Kilkenny. Savor the moment as you enjoy the crackling flames of your wood-burning fireplace. This upstairs room is accented with walnut chair rail, ceiling fan and a majestic full surround wood mantle. Traditional style, elegantly carved, Queen bed and full private bath. Room rate: $165-175

I was excited to see that J. Patrick House has many specials going on right now – perfect for a money conscience budget
And with rates starting at a mere $165.00 – not to shabby 🙂 Plus you can purchase iloveinns.com – Bed and Breakfast and Country Inn Book and receive a coupon for one night free stay.( Price 24.95) So you could get two night stays for around 190.00 or 95.00 a night. To this Budget Savvy Diva this is an amazing deal.
On Tuesday I will be heading to J. Patrick House
so get ready for photos and videos of my experience 🙂
Disclaimer:
iloveinns.com is providing Budget Savvy Diva free lodging – but the thoughts and opinions are my own 🙂