Budget Savvy Diva Travel: Cheshire Cat Inn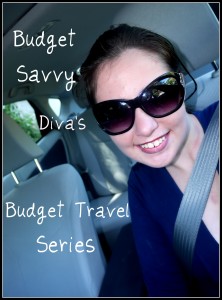 If you are new to the Budget Travel Series – Check Out All the Posts HERE
Like I wrote before – Budget Savvy Diva is heading to Santa Barbara next week. Though I am always talking about how to save on pretty much everything I am a firm believer that it is alright to spend sometimes. But the trick is to spend your money on something that will enhance your life – and that to me is spending more time with the one's that I love. Yes – I could simply stay at home with the hubby, but there is something to be said about experiencing new places and activities – this is why I think travel is so important. And if you can find a inn or hotel that helps create that special experience – then paying a few extra dollars makes it so worth it.
Please check out iloveinns.com to see what inns you can go to 🙂
———————————————–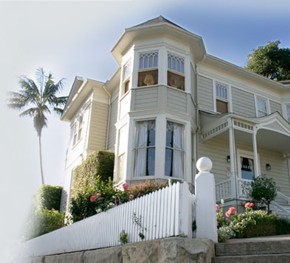 The first inn that I will be staying at is the Cheshire Cat Inn 🙂 I cannot wait to stay here. It is located in downtown Santa Barbara just minutes from shops and restaurants. The romantic and cozy rooms, suites, and cottages that comprise our Santa Barbara inn feature delightful décor and furnishings, some having in-room Jacuzzis, fireplaces, and patios. How amazing does this sound!
Here are some of the amazing amenities:
Rates include gratuity-free service, expanded continental breakfast mid-week and full breakfast at weekends, afternoon wine & hors d'oeuvre hour daily, complimentary wireless Internet, computer & printer solely for guests' use, outdoor Jacuzzi, fluffy robes, selection of DVDs, and off-street parking.
I already know I am going to have an amazing stay – just think all the money that you will save on breakfast plus the wine and hors d'oeuvre – simply WOW!
And with rates starting at a mere $151.20 – not to shabby 🙂 Plus you can purchase iloveinns.com – Bed and Breakfast and Country Inn Book and receive a coupon for one night free stay.( Price 24.95)  So you could get two night stays for around 175.00 or 87.50 a night. To this Budget Savvy Diva this is an amazing deal.
On Monday I will be heading to Cheshire Cat Inn
so get ready for photos and videos of my experience 🙂
Disclaimer:
iloveinns.com is providing Budget Savvy Diva free lodging – but the thoughts and opinions are my own 🙂