Budget Travel: Prius and Saving On Gas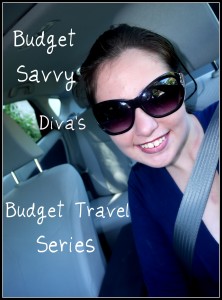 So saving money can be hard sometimes especially when traveling – all those costs add up like gas, food, and of course souvenirs. Well Budget Savvy Diva is here to help you out – I will be dishing all my best budget travels tips on planning and enjoying my  trip to Sea World in San Diego.
Want to learn MORE budget travel tips and trick head on over HERE
If you have not been following the San Diego Trip I really suggest that you check out the link above so you are not lost
——-
I have a wonder video demonstrating how amazing the gas mileage of the Prius was and how the stay at out 12.5% off retail price hotel room was.
Enjoy
Isn't that AWESOME – because we used so little gas ( thank you Prius) we were able to make a trip 50 miles out of the way !!! Plus something exciting happens during that 50 mile trip that I have never experienced before — BUT you have to wait to find out until I post the next video 🙂