TLC Extreme Couponing April 6 Sneak Peek & Episode Details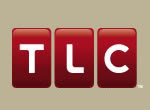 Are you ready!!!

12-part series to air Wednesdays nights starting April 6
TLC announced the premiere date for the much buzzed-about series EXTREME COUPONING, which follows along as savvy shoppers plan and plot their way to unbelievable savings. The series will premiere Wednesday, April 6 with two episodes at 9 & 9:30 PM ET/PT, and will move to the 9:30 PM time slot the following week.
2.1 million viewers tuned in for the premiere EXTREME COUPONING, which aired as a one-hour special on December 29, 2010. Now, each of the series' 12 half-hour episodes introduces viewers to America's most extreme "super couponers," sharing why they are so driven by the deals.
Here they are:
EXTREME COUPONING's back-to-back episodes airing Wednesday, April 6 at 9/8c.  The initial one-hour special  premiered back in December that drew in 2.1 million viewers.
TLC describes it like this: "This is a subculture with a mass following. "
FIRST EPISODE:
J'aime & Tiffany (8 pm), Maryland based J'aime plans to use her coupons to get nearly $2000 worth of groceries for around her $100 budget while in Texas, Tiffany and her husband must rethink their couponing strategy when she finds out her grocery store couponing policy has changed.
SECOND EPISODE: (8:30 P.M.)
Rebecca & Jessica St. Louis couponer Rebecca will plan to fit all her food needs for her huge party into her monthly food budget of $50 while Idaho super-mom Jessica will attempt to pull off 18 separate transactions to get over $600 worth of groceries.
EXTREME COUPONING glances into the lives of the savviest shoppers as they plan and plot their way to unbelievable savings (up to 99%), while maintaining a stockpile, or sometimes an entire stock room, full of items that will keep their families fed for years to come.
Are YOU Going to Watch???