HUGE Budget Savvy Diva ANNOUCEMENT!
So if you a fan of Budget Savvy Diva on Facebook ( and if you are not why not join in on the fun 🙂 ) you would of know that I had some pretty BIG news to tell y'all. Everyone should already know that I grew up on everything Disney so it surprised no one when I decided to work there while I was in college. It was some of the best years of my life though I LOVE running Budget Savvy Diva there will always be a part of me that wishes I still worked there. Months ago I was able to connect with Disney once again by being able to go to screening of films like African Cats and more recently going to Pirates of the Caribbean: On Stranger Tides plus being able to get all the information on up coming productions 🙂
So you can understand how excited when I refreshed my email and saw the words – "Disney and Dreamworks Invite You…" Mr. Savvy can attest to how excited I got – and of course I was in the middle of cooking dinner ( sorry about burning the chicken again 🙁 ).
So here is what I am invited to – in the middle of next month a couple of weeks after I move to Phoenix, AZ  – I will be boarding a airplane and flying back to Los Angeles and staying at a hotel in the heart of Hollywood a mere 4 minutes to my home I am living at now. I am part of 20 bloggers who were selected to get the most exclusive sneak peek to all the new Disney and Dreamworks projects over the course of 4 days.Beyond the things I get to do below I will get exclusive access to Disney headquarters  – and much much more 🙂
I will be heading to a fun filled press day for Winnie the Pooh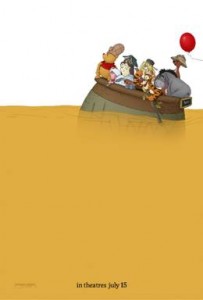 I LOVE Winnie the Pooh 🙂 Cannot wait to tell y'all about it !
I will be one of the first to see Dreamworks – The Help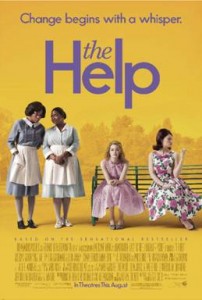 And the most exciting part is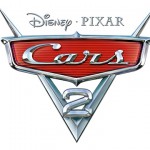 Not only do I get to attend a press junket for Cars 2 – with John Lasseter, Owen Wilson, Larry the Cable Guy, Emily Mortimer, etc.
I will also be attending the red carpet premier for Cars 2 and perhaps the after party as well  !!! Time to go clothes shopping!!

So this is the part where YOU my reader can get involved.
Budget Savvy Diva is looking for questions to ask the stars of Cars 2 – Owen Wilson, Larry the Cable Guy, Emily Mortimer. Also questions to ask John Lasseter – if you have any please email them at con[email protected] – there will be voting later on.
Also help DRESS the Budget Savvy Diva
I am in need for some fashion advice – I am planning on wearing dresses – especially to the red carpet premier so any fashion tips are appreciated. I am more of a hourglass figure but short 5'2 🙂
PLUS Budget Savvy Diva has paired up with Kas from Southern Bella's Ways To Save to do Disney themed giveaways while we are on the trip
Here is a little sneak peek on what prizes you can win 🙂
Disclaimer: I received an all expense paid trip from Disney but the thoughts and reviews are my own 🙂