*Brag Shopping Trip Picture* Walgreens and Walmart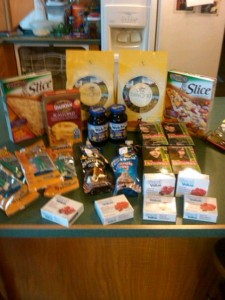 What do YOU think about this Shopping Trip?
Check Out MORE BRAG PICTURES
If you have a Awesome Shopping Trip Photo – please send it to [email protected]!
Thanks! Reader Sara

Walmart and Walgreen's total out of pocket $8.55 then got a $5 register reward at WAG. I got everything but the hair colors at Walmart. Walmart would not accept my free coupons saying something having to do with wording. So I got my coupons back and went to Walgreen's and a $5 catalina printed from Garnier.