Budget Savvy Diva Needs Your Help – Please Give Input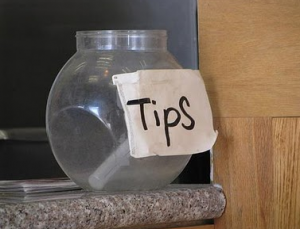 Budget Savvy Diva fans I need your help.
No no I am not asking for tips but I need help on the subject 😉
I am in the middle of reviewing a takeout service – used their program tonight and will be enjoying the food soon. We decided to actually pick up the takeout to avoid tipping the delivery man and pay the service fee.
But I am shocked to see this at checkout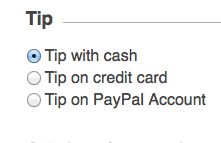 So I tip like at restaurants and I normally tip 20% but I find it strange to be forced to tip for a takeout service.
Do you?
Now it is not the concept of tipping but I want to know what you think about having to be forced to give a tip by this ordering system
I greatly appreciate your input and it will help me with the review.