Kate Gosselin Calls Coupon News 'Dull'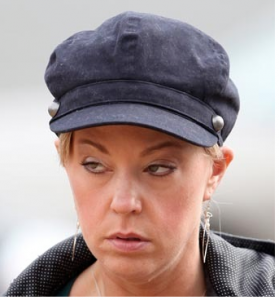 Kate Gosselin used coupons while shopping at Bed, Bath & Beyond!
Evidently it's celebrity headline news when Kate brings 20% off coupons to a store who is known for their 20% off coupons. Surely it doesn't matter how much money you make, everyone wants to save money. It doesn't matter if it is 50 cents or twelve bucks, being thrifty by using coupons is smart.
"Hate to be [the] bearer of sleepy news (and it's even duller than coupon news!) but I'm going to sleep now…Lots of fun to be had tomorrow..Good night! It has been fun!" Kate tweeted on Friday night.
Thanks! Gather