*Real Steel* Hysterical Interview With Actor Anthony Mackie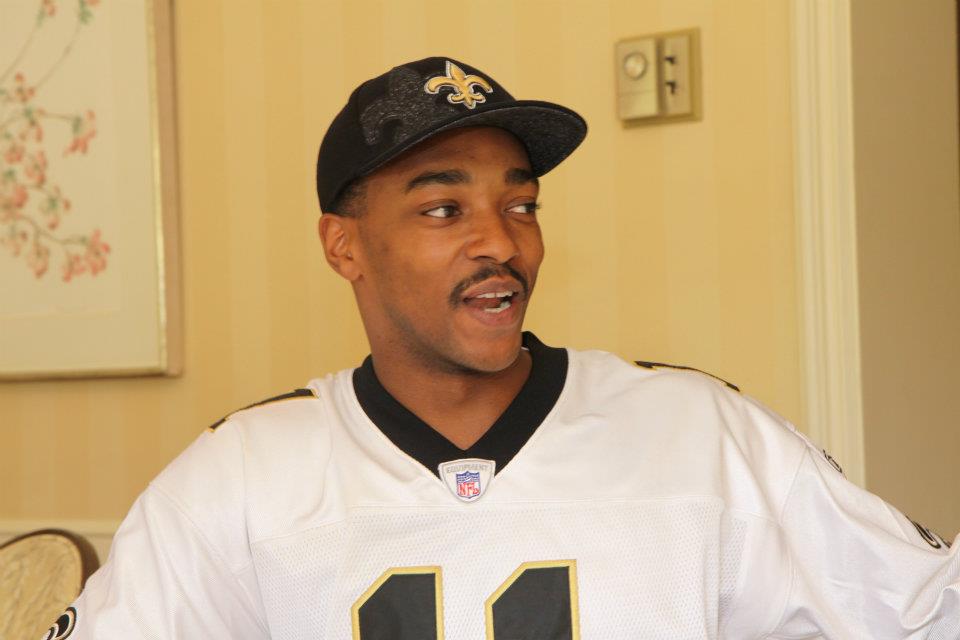 This is going to be a interview that I will not forget 😉
In  Real Steel, Anthony Mackie plays Robot Boxing bookie Finn. Though he did not have a huge role in the film his character is very strong and extremely entertaining. Budget Savvy Diva as well as 20 other bloggers had the pleasure of interviewing him at the Real Steel press junket. He was super sweet and very personal.
So one of my favorite events from the Disney/Dreamworks Event happened during this interview.
So Anthony Mackie sat down – I was sitting across from him and the following interaction took place
Anthony :       Holla, holla.  Holla, holla.  [LAUGHS]  Okay.  Okay, you can't look at me.  
Budget Savvy Diva    :       Why?
Anthony    :       Your eyes are magical.
Budget Savvy Diva   :       Oooh.  [LAUGHS]  ( everyone burst out in laughter)
Anthony   :       Stop it.  Come on.  I mean I'm not Ryan Gosling, but I [UNINTELLIGIBLE].  [LAUGHS] Come on.
Below is a picture of me for reference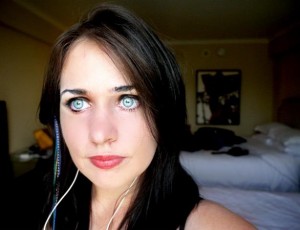 I have received plenty of comments about my eyes but I think that one tops it 🙂 !!!
Now let's get on with the interview 😉
Blogger: So, it looks like you had so much fun, like your character.  How, how much fun was it, you know, in the movie?
AM: It's a lot of fun.  I mean I enjoy — I love what I do.  Um, I wanted to be an actor just because it's like — it's the best of worlds, you know.  You get a real job, and you can pay your rent, and you get to meet celebrities.
Blogger: Speaking of having fun, that scene on the steps in the last fight. How many takes did it take you to do that scene, because you two look like you were just laughing [LAUGHS] at each other all along?
AM:This is the problem. So, you have extras in movies right? So, the extras always try to become featured stars in the movie. So, it comes to the point where you just start making fun of the extras.
Blogger: Can I ask were you told it was a family movie when, when you were given the script?
AM: Uh, of course. I, um — yes, I, um, I was told that I wasn't allowed to swear [CHUCKLES], which I don't do a lot of.
The fight begins 10.7.11
*Disney/DreamWorks provided me with an all expenses paid trip to Los Angeles for an advance screening of Real Steel. All thoughts expressed are my own.*