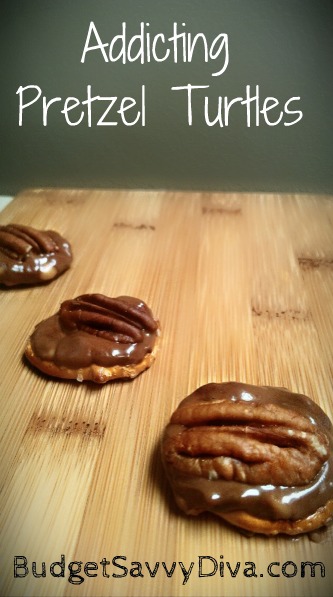 I timed myself making this dish, it only took 5 minutes FLAT and it also gets two "BIG" thumbs up from Mr.Savvy.

If you like this recipe then PIN IT on Pinterest
Everyday at 5 pm PST/ 8 pm EST Budget Savvy Diva posts a NEW RECIPE 🙂
Make sure to follow Budget Savvy Diva on Facebook 🙂
Find Copy Cat Restaurant Recipes HERE
Find Crock Pot Recipes HERE
Find Gluten Free Recipes HERE
Find more Recipes HERE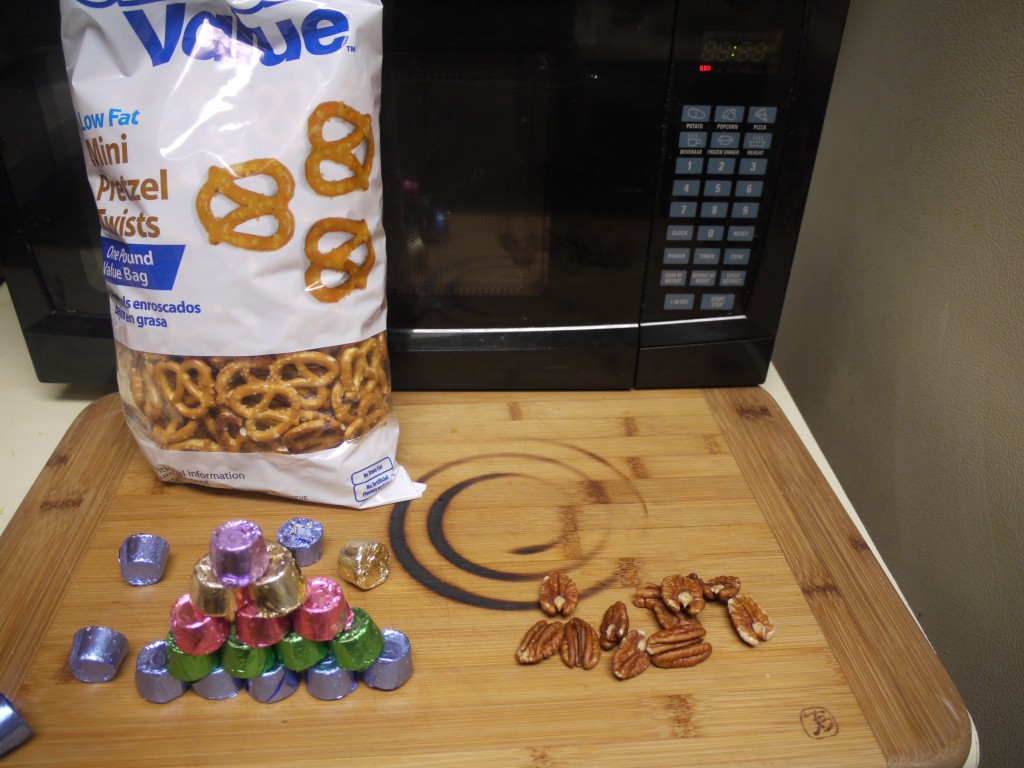 What You Need
20 Mini Pretzels
20 Rolo Candies
20 Pecans
What To Do
Preheat oven to 300
On a cookie sheet covered in parchment paper, lay out all the pretzels.
On top of the pretzel place the rolo.
On top of the rolo place a pecan.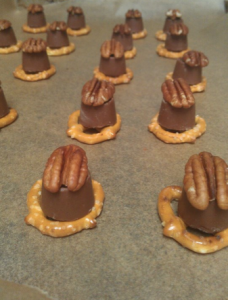 Pop these babies into the oven for 3 minutes.
Press pecan into the chocolate.
Enjoy 🙂
Pretzel Turtles
3 ingredients and only takes 5 minutes to make 😉
Ingredients
20 Mini Pretzels
20 Rolo Candies
20 Pecans
Instructions
Preheat oven to 300
On a cookie sheet covered in parchment paper, lay out all the pretzels.
On top of the pretzel place the rolo.
On top of the rolo place a pecan.
Pop these babies into the oven for 3 minutes.
Press pecan into the chocolate.
Enjoy 🙂
Source of the recipe – All Recipes