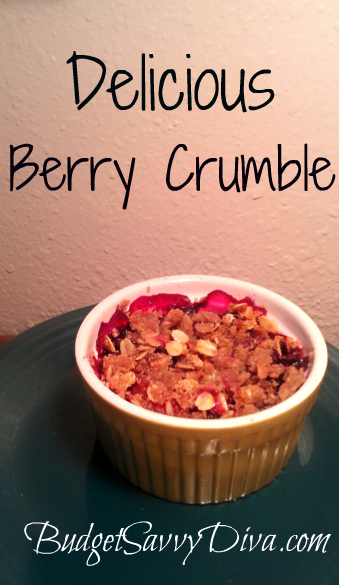 Make sure to PIN this recipe 🙂 Button is right over there or REPIN

If you want to impress your friends and family with a dessert this is the one to do. Extremely easy to make but taste like it took hours. Feel free to add a side of ice cream to finish off this amazing dessert.

Everyday at 1 pm PST/ 4pm EST Budget Savvy Diva posts a NEW RECIPE 🙂 I might miss this time every now or then – but I know you understand
Make sure to follow Budget Savvy Diva on Facebook 🙂
Find Copy Cat Restaurant Recipes HERE
Find Crock Pot Recipes HERE
Find Gluten Free Recipes HERE
Find more Recipes HERE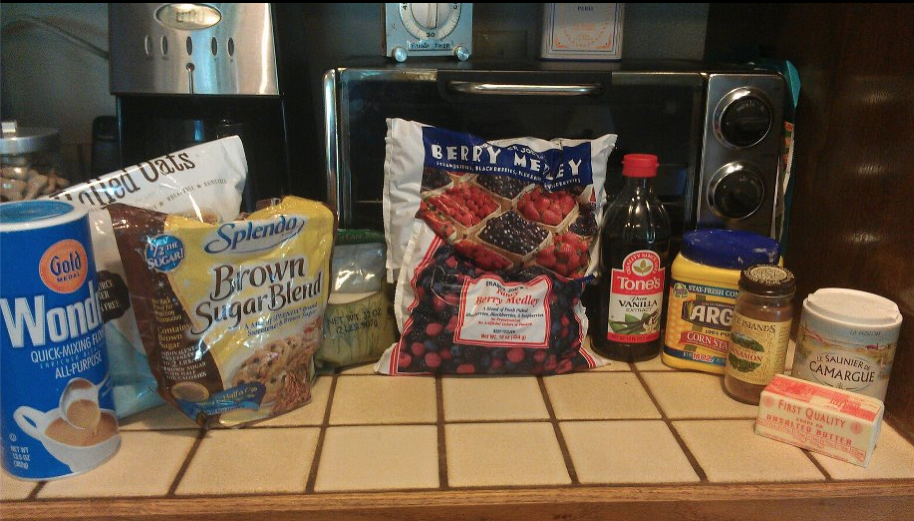 1/2 cup all-purpose flour
1/2 cup light brown sugar
1/2 teaspoon of vanilla extract
1/4 cup granulated sugar
1/2 teaspoon ground cinnamon
 salt
1/2 cup oats
6 tablespoons cold butter, cut into small pieces
4 cups mixed berries
1/2 cup granulated sugar
2 tablespoons cornstarch
What To Do
Preheat Oven To 350
In a large bowl combine the following: flour, brown sugar, 1/4 cup of sugar, cinnamon, pinch of salt, oats.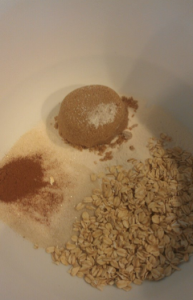 Mix butter into dry ingredient mix – you can use a fork or your hands.
In another bowl combine the following: berries, vanilla, 1/2 cup of sugar; cornstarch and toss.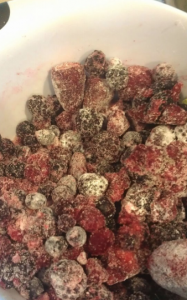 Place berries into ramekins or a larger baking dish.
Place crumble topping on each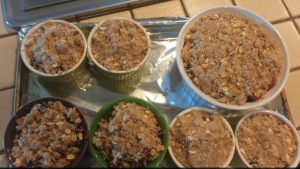 Bake for about 30 – 35 minutes.
Enjoy 🙂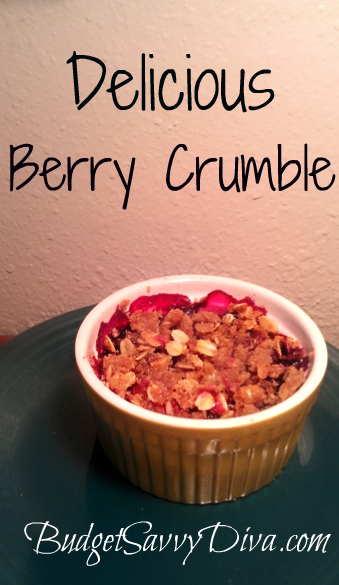 Berry Crumble
Ingredients
½ cup all-purpose flour
½ cup light brown sugar
½ teaspoon of vanilla extract
¼ cup granulated sugar
½ teaspoon ground cinnamon
salt
½ cup oats
6 tablespoons cold butter, cut into small pieces
4 cups mixed berries
½ cup granulated sugar
2 tablespoons cornstarch
Instructions
Preheat Oven To 350
In a large bowl combine the following: flour, brown sugar, ¼ cup of sugar, cinnamon, pinch of salt, oats.
Mix butter into dry ingredient mix - you can use a fork or your hands.
In another bowl combine the following: berries, ½ cup of sugar; cornstarch and toss.
Place berries into ramekins or a larger baking dish.
Place crumble topping on each
Bake for about 30 - 35 minutes.
Enjoy 🙂
Recipe is adapted from HERE