How Budget Savvy Diva Organizes Her Spices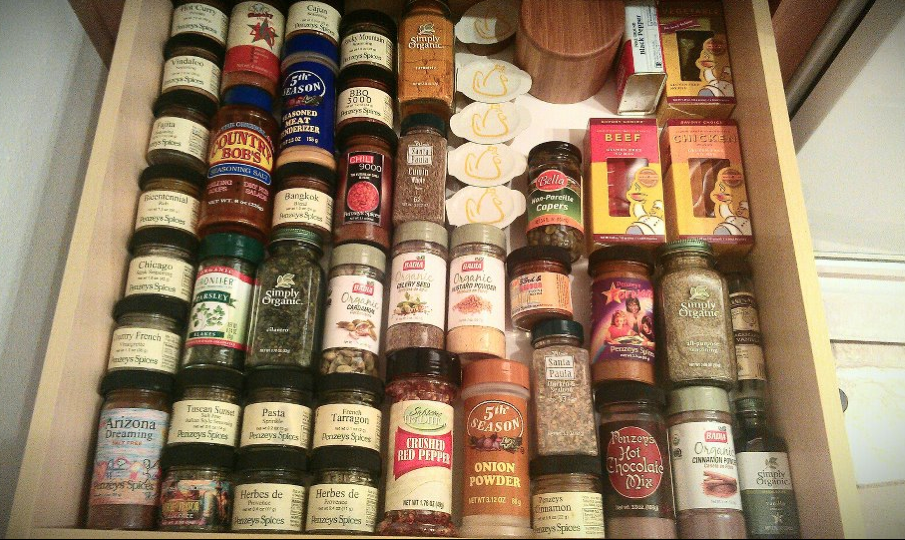 Yes these are my spices above 🙂
I get daily emails concerning how I organize my kitchen and stockpile. Beyond that there is the constant question how do I get everything done ( Running Budget Savvy Diva ( as of right now I am a one woman team) posting about 30 times a day + cook and post a new recipe a day + spend time with the hubby + etc. )  ?!
Well I have a answer for you 😉
Answer: TONS of Organization
Many of you do not know that I was diagnose with acute ADD when I was at the end of middle school about 10 years ago ( my grades were extremely poor) . I took medication for the first 3 years of high school ( my senior year I implemented everything I had learned) – I was finally able to focus and start learning. I ended up graduating at the top of my class in high school and earned full scholarships to a number of colleges – I ended up graduating from University of Southern California. I found out that organization was essential to getting things done well. Each morning I start my to – do list and work my way through.
I used the same outlook with organizing my spices.
Bottom Right – There is the sweet category + everyday spices
Bottom Left – Italian Spices
Upper Left – Spicy seasonings – I put them there because I rarely use them.
Upper right – The spices and stocks I use the most thus easier for me to reach since I am right handed.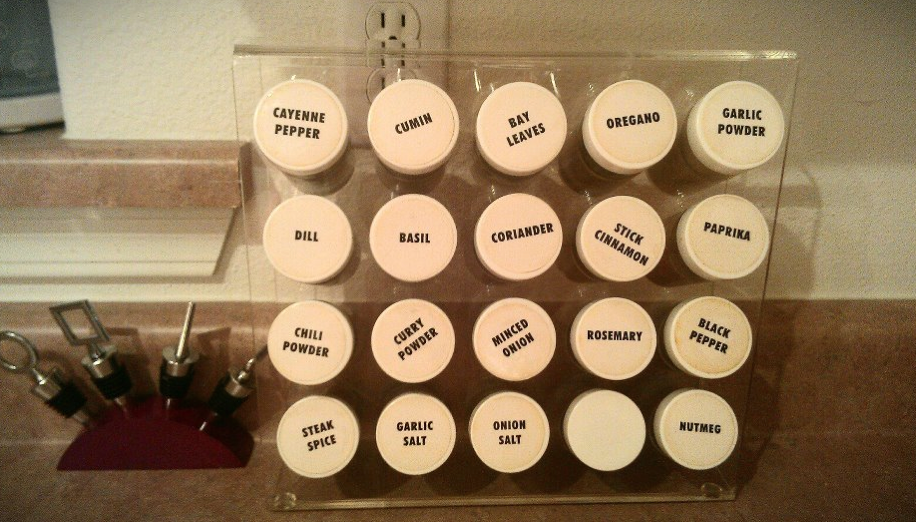 This is my everyday spice rack.
Everything is clearly marked ( except the one with no marking 😉 this is my homemade taco seasoning) ).
If a seasoning is not here that I need I go to my drawer of spices.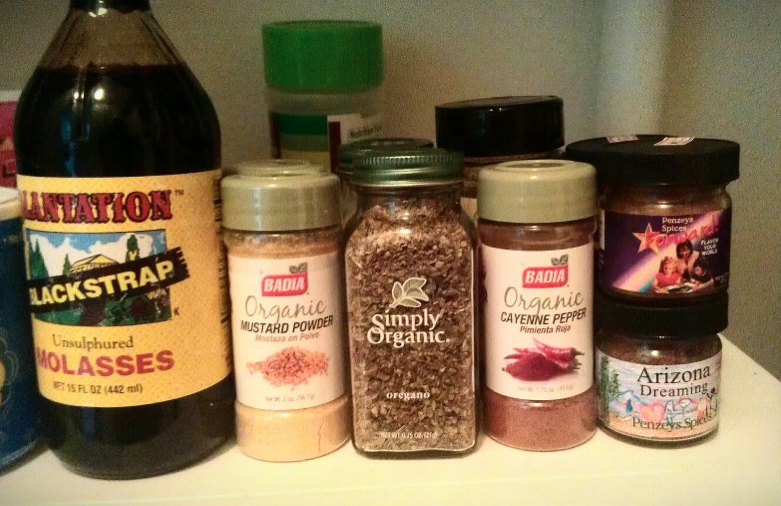 Of course I need a spice section in my stockpile.
I have this section dedicated to overflow spices or duplicates.
In conclusion – You do not need to organize your spices and seasonings like me BUT they should be organized in a way that will help keep your sanity a little more. I personally need a rigid system because I would lose track of them without one + I would end up being bottles and bottles of spices I already have.
How Do YOU Organize Your Spices and Seasoning? Please leave your answer in the comment section