Grilled Zucchini with Fresh Mozzarella Recipe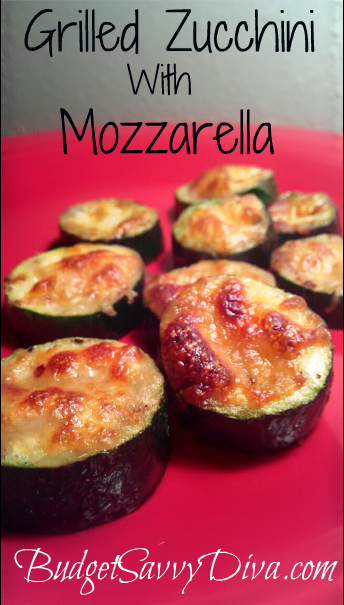 Make sure to PIN this recipe 🙂 Button is right over there


This recipe was MADE for a picky eater. These babies are addicting – good thing this recipe is quick and easy and makes a TON. Gluten- Free. Only 6 Ingredients.

Everyday at 1 pm PST/ 4pm EST Budget Savvy Diva posts a NEW RECIPE 🙂 I might miss this time every now or then – but I know you understand
Make sure to follow Budget Savvy Diva on Facebook 🙂
Find Copy Cat Restaurant Recipes HERE
Find Crock Pot Recipes HERE
Find Gluten Free Recipes HERE
Find more Recipes HERE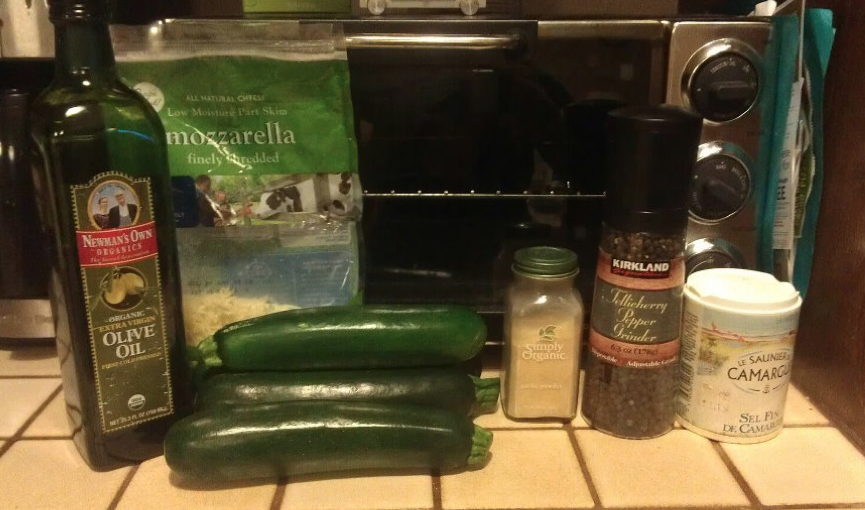 4 Small Zucchini or 2 Medium Size – sliced ( 1/2 inch)
Garlic Powder
Salt
Pepper
Olive Oil
Mozzarella
What To Do
Preheat oven to 375
If you have a grill pan use that – if you do not have a grill pan – you can skip to the step where we put the zucchini in the oven
Heat a small amount of oil in the pan.
In a medium size bowl drizzle oil on the zucchini.
Sprinkle Salt + Pepper
Put the zucchini on the bbq – you are just trying to get those awesome grill marks. Should not take more than 2 minutes.
Place grilled Zucchini onto a cookie sheet covered with parchment paper.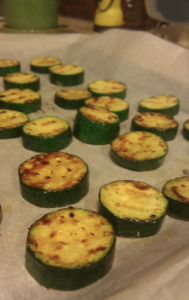 Place zucchini in the oven for 8 – 10 minutes.
Sprinkle cheese on each medallion. Place zucchini in the broiler or set oven to broiler setting.
Cook till cheese is melted and golden brown.
Enjoy 🙂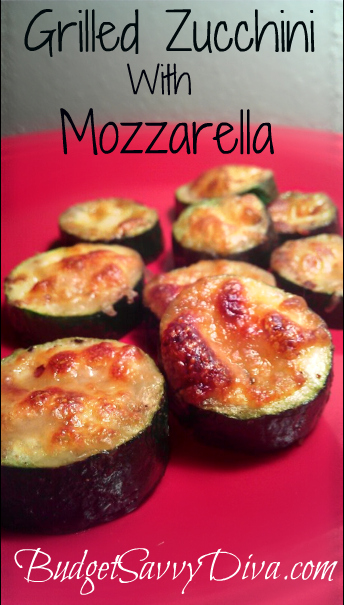 Grilled Zucchini with Mozzarella
Ingredients
4 Small Zucchini or 2 Medium Size - sliced ( ½ inch)
Garlic Powder
Salt
Pepper
Olive Oil
Mozzarella
Instructions
Preheat oven to 375
If you have a grill pan use that - if you do not have a grill pan - you can skip to the step where we put the zucchini in the oven
Heat a small amount of oil in the pan.
In a medium size bowl drizzle oil on the zucchini.
Sprinkle Salt + Pepper
Grill Zucchini - you are just trying to get those awesome grill marks. Should not take more than 2 minutes.
Place grilled Zucchini onto a cookie sheet covered with parchment paper.
Place zucchini in the oven for 8 - 10 minutes.
Sprinkle cheese on each medallion. Place zucchini in the broiler or set oven to broiler setting.
Cook till cheese is melted and golden brown.
Enjoy 🙂