Brag Worthy Shopping Trip – Target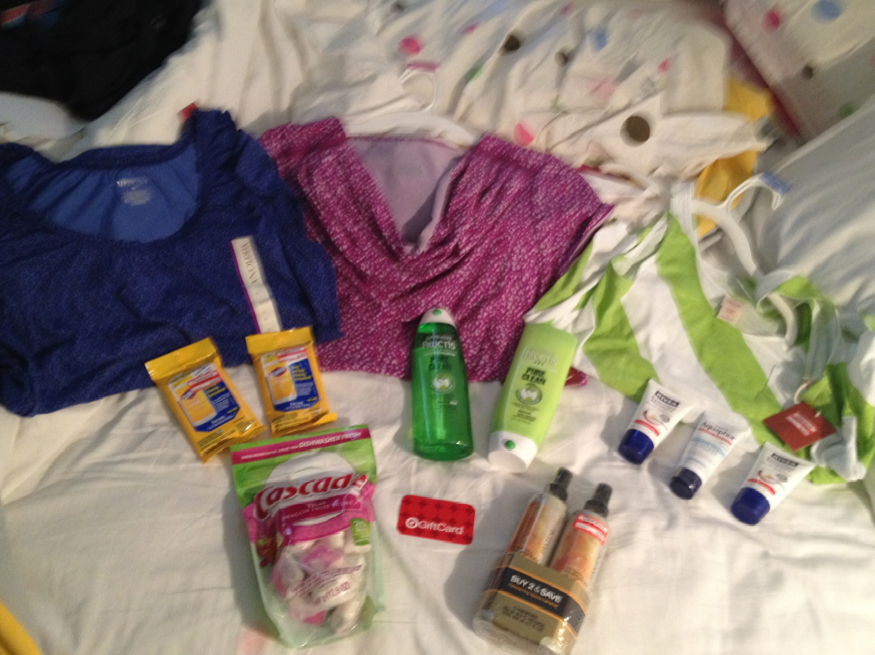 What do YOU think about this Shopping Trip?
Check Out MORE BRAG PICTURES
If you have a Awesome Shopping Trip Photo – please send it to [email protected]!
Thanks Reader Erin for sending in this shopping trip
"I went to Target today (5/10/12) and got some awesome deals!
-Clorox wipes: on sale for .84 (x2)
-Merona top (for Mom!): on sale for $9 with a $3 coupon from Target.com, $6 total
-Merona top (for Mom again!): on sale for $6, with a $3 off coupon from target.com, total $3
-Messina tank on sale for $6.98 with $3 off coupon from target.com, total $3.98
-Pantene hairspray two pack on sale for $3.48
-Garnier fructis shampoo and conditioner Pure Clean, on sale for $2.84 each, with two $1.25 off coupons from coupons.com
-Two Nivea creams for $3.59 each and a Aquaphor cream for $4.62 with a $5.00 Target gift card after purchase.

Grand Total: $32.12
Amount saved: $26.11
Not bad for a 22 year old college student!"