Copy Cat Recipe – Popeyes Biscuits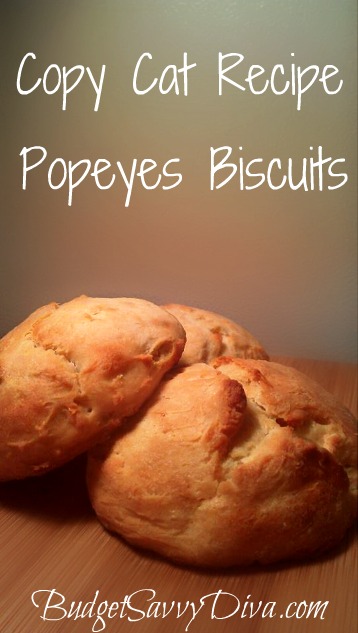 Make sure to PIN This Recipe or Repin 🙂
So simple to make – light and fluffy just like the ones from Popeyes.

Everyday at 1 pm PST/ 4pm EST Budget Savvy Diva posts a NEW RECIPE 🙂 I might miss this time every now or then – but I know you understand
Make sure to follow Budget Savvy Diva on Facebook 🙂
Find Copy Cat Restaurant Recipes HERE
Find Crock Pot Recipes HERE
Find Gluten Free Recipes HERE
Find more Recipes HERE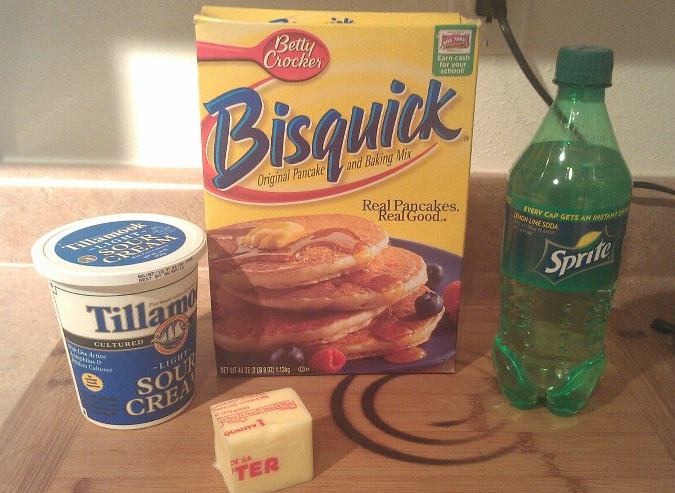 What You Need
2 Cups of Bisquick
1/2 Cup of Light Sour Cream
1/2 Cup of Sprite
Butter ( melted)
What To Do
Preheat oven to 400
In a medium size bowl mix sour cream and Bisquick together.
Slowly pour in Sprite, mix until it looks like dough.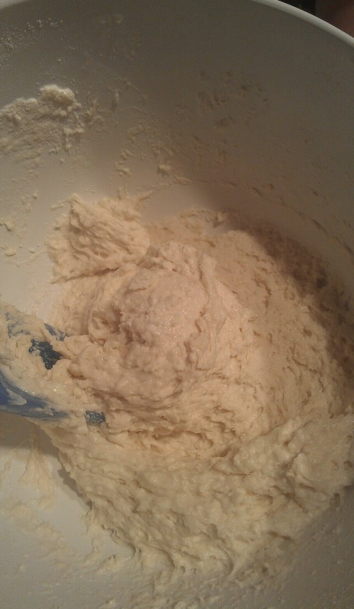 Lightly flour a surface and knead the dough for 1 minute or 2. * NOTE* This dough is extremely sticky so you might need to use some additional flour.
Cut the dough into 4 biscuits and place on cookie sheet lined with parchment paper. Brush melted butter on the top of each. Bake till golden brown – about 15 minutes.
Enjoy
Copy Cat Recipe Popeyes Buscuits
Light and Fluffy. 4 Ingredients.
Ingredients
2 Cups of Bisquick
½ Cup of Light Sour Cream
½ Cup of Sprite
Butter ( melted)
Instructions
Preheat oven to 400
In a medium size bowl mix sour cream and Bisquick together.
Slowly pour in Sprite, mix until it looks like dough.
Lightly flour a surface and knead the dough for 1 minute or 2. * NOTE* This dough is extremely sticky so you might need to use some additional flour.
Cut the dough into 4 biscuits and place on cookie sheet lined with parchment paper. Brush melted butter on the top of each. Bake till golden brown - about 15 minutes.
Enjoy
Recipe is from HERE