How Budget Savvy Diva Got A Brand New Coffee Table For FREE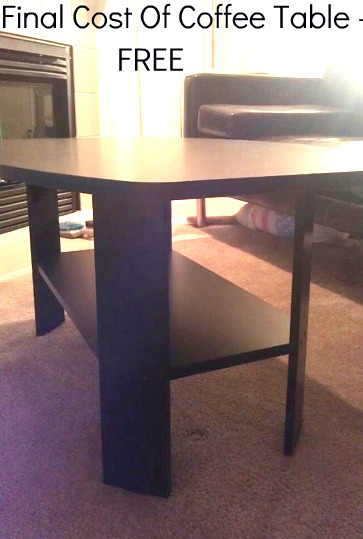 First off I want to say that I put together the coffee table myself! 🙂 I did look for coffee tables on craigslist for the last 3 weeks and found nothing that suited our needs.
Okay so how did I get this coffee table for free? One answer – Swagbucks!
Confused ?  Then check out –> What is Swagbucks?
I earn swagbucks ( doing google searches and entering free codes Swagbucks post on social media and cash in my points for Amazon gift cards = free stuff from Amazon. I have Amazon Prime Shipping so items ship for free!
It is like a HUGE arcade game that you get tickets from and you cash them in — there are thousands of different prizes!
Other stuff I have got for free
Article –> Look What Budget Savvy Diva Got For FREE!
Since then I have been collecting Amazon gift cards to snag a coffee table – which is on sale right now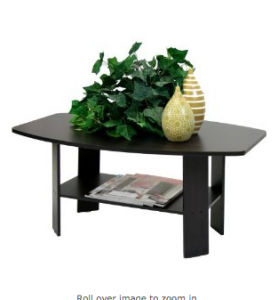 Simple Design Coffee Table  – $39.73 ( 40% off)
I had $40 worth of Amazon gift cards thanks to Swagbucks and I was able to snag this coffee table for free!!!
My favorite is the $5 Amazon Gift Card – I save up my gift cards and buy things I want ( like the items above)
 There are more ways to gain Swagbucks faster like watching videos and playing games.
You may notice that I post swagbucks alerts almost everyday when I stumble upon them. Another way I gain swagbucks is using their search engine.
If you have not yet head on over HERE and sign up 🙂
If you have had any experience with Swagbucks or have snagged free goodies like me please share your story in the comment section