MUST READ: The Best Days For Online Shopping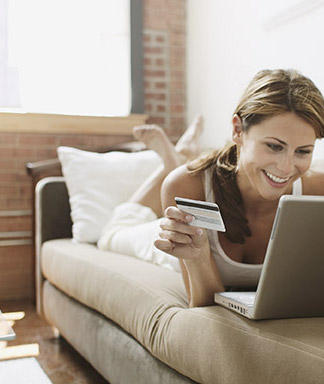 This article was written by Mr. Savvy – check out more of his money saving tips at Budget Savvy Diva
Online shopping is awesome.  I used to avoid it.  I used to be afraid of getting deals emailed to me.  If they email me, I'll want to buy and whatever "deal" it is I am still going to pay more than if I just went on with my life unaware.  I've since learned that it's good to spend occasionally and that it's helpful sometimes to have more clothes than would fit in a backpack.
If your serious about saving, online shopping is really an amazing tool.  You can comparison shop at the speed of light, find coupon codes and save on gas money and road rage.   Liking companies on Facebook that you like in real life will give you an 'in' on promotions.  Also, familiarizing yourself with sites like retailmenot.com and ebates.com  will help frugal online shopping go as smoothly as possible.  There are members only sites that give you inside information on great sales as well.  By joining you are let into the loop on flash sales, scheduled to occur during certain times, where designer clothing and make-up go for more than 50% off.
There's on more secret to online shopping:  The day of the week is pretty significant in determining what you should look for.  According to a survey by shopittome.com, here is the best schedule for buying apparel online and the average discount you can find on those items:
Monday:
jackets and outerwear- 42%
purses and handbags- 40%
Tuesday:
swimsuits- 46%.
Wednesday:
footwear- 43%
Thursday:
women's dress shirts- 55%
Friday:
basic T's and tanks- 42%
Saturday:
men's apparel and accessories- 40%
boys apparel- 37%
Sunday:
dresses- 43%
dress pants- 55%
girls apparel- 37%
Thanks! GalTimes