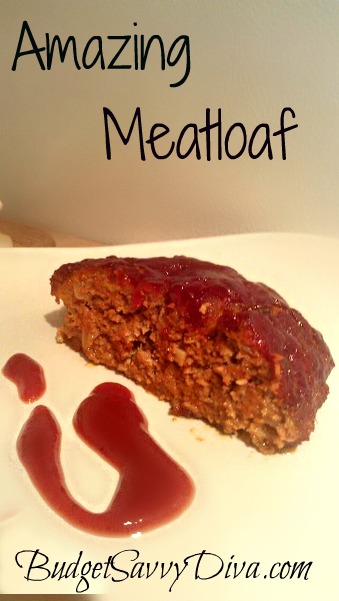 Did you pre-order Budget Savvy Diva's Book Yet ?!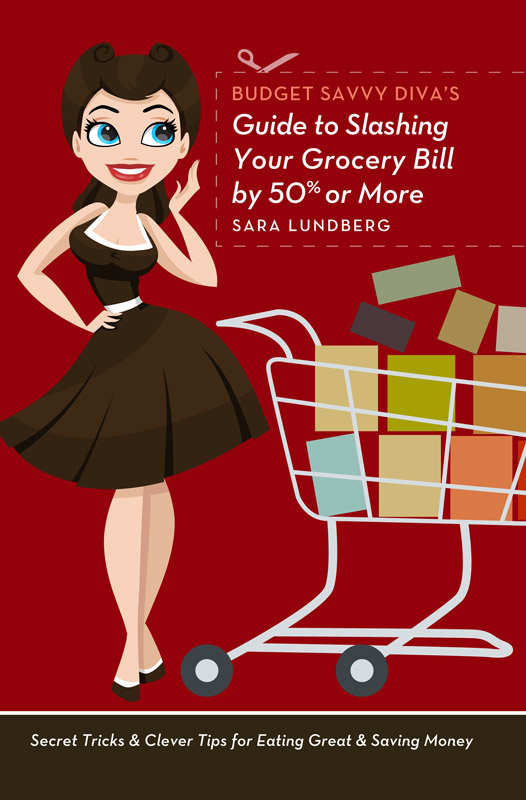 Make sure to pin the recipe or REPIN IT!
Everyday at 1 pm PST/ 4pm EST Budget Savvy Diva posts a NEW RECIPE 🙂 I might miss this time every now or then – but I know you understand
Make sure to follow Budget Savvy Diva on Facebook 🙂
Find Copy Cat Restaurant Recipes HERE
Find Crock Pot Recipes HERE
Find Gluten Free Recipes HERE
Find more Recipes HERE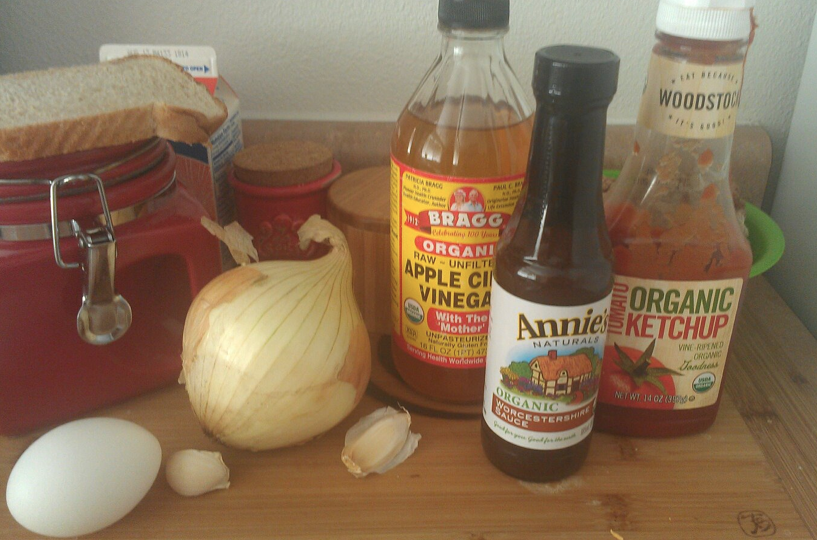 What You Need
Loaf
1 1/2 lbs ground beef
1 teaspoon of Worcestershire sauce
1 slice bread (broken or chopped finely)
1 egg
1 small sweet onion ( about 1 cup) finely chopped
1 teaspoon table salt
1/2 teaspoon black pepper
2 garlic, cloves finely chopped
4 tablespoons ketchup
1/2cup whole milk or half-and-half
Sauce
4 tablespoons apple cider vinegar
2  tablespoons dark brown sugar, packed firm (to taste)
1/2 cup ketchup
What To Do
Preheat your oven 350
Combine all loaf ingredients. Optional ( saute the onions and garlic).
Place into a loaf form and form into a loaf 😉 Combine all the sauce ingredients together then pour onto the meatloaf.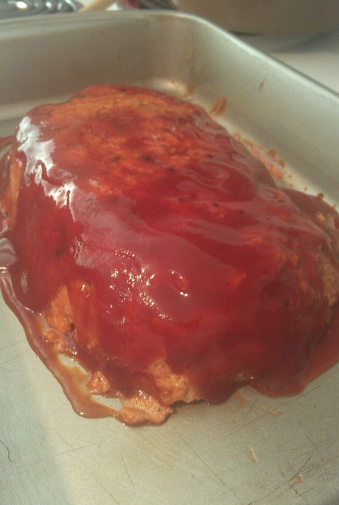 Bake uncovered for 1 hour and 15 minutes.
Enjoy
Amazing Meat Loaf
Ingredients
Loaf
1½ lbs ground beef
1 teaspoon of Worcestershire sauce
1 slice bread (broken or chopped finely)
1 egg
1 small sweet onion ( about 1 cup) finely chopped
1 teaspoon table salt
½ teaspoon black pepper
2 garlic, cloves finely chopped
4 tablespoons ketchup
½cup whole milk or half-and-half
Sauce
4 tablespoons apple cider vinegar
2 tablespoons dark brown sugar, packed firm (to taste)
½ cup ketchup
Instructions
Preheat your oven 350
Combine all loaf ingredients. Optional ( saute the onions and garlic).
Place into a loaf form and form into a loaf 😉 Combine all the sauce ingredients together then pour onto the meatloaf.
Bake uncovered for 1 hour and 15 minutes.
Enjoy
Recipe is adapted from HERE