Disneyland and California Adventure Trip #DisneyInHomeBloggers
As many of you know the Budget Savvy Diva ( me – Sara) was lucky enough to go to Disneyland as part of the #disneyinhomebloggers media trip!
I updated throughout the day of all the different things I did on Budget Savvy Diva's facebook page — if you missed all those pictures well you are in luck!
This is the blogger group as we walked into Disney's California Adventure! I am in love with Buena Vista street! I grew up in Hollywood, CA so many of the references like Buena Vista street is something I knew growing up.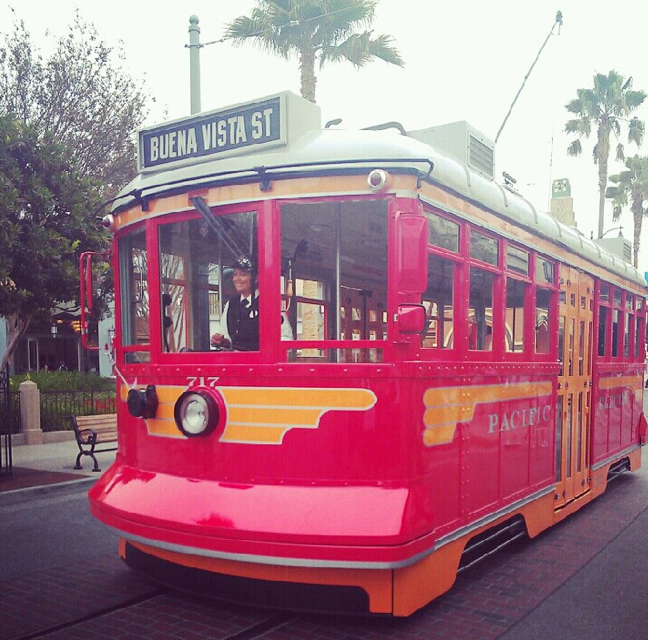 Here is the Red Trolley car — this is my 2nd time seeing it but I have not been on it … yet 😉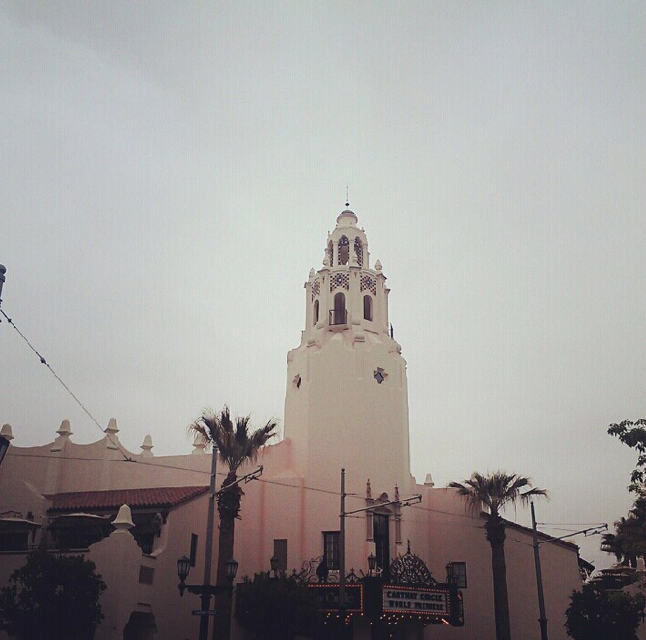 This theater is modeled after the theater where Walt Disney premiered Snow White! There is an amazing restaurant in there that I really want to go to 🙂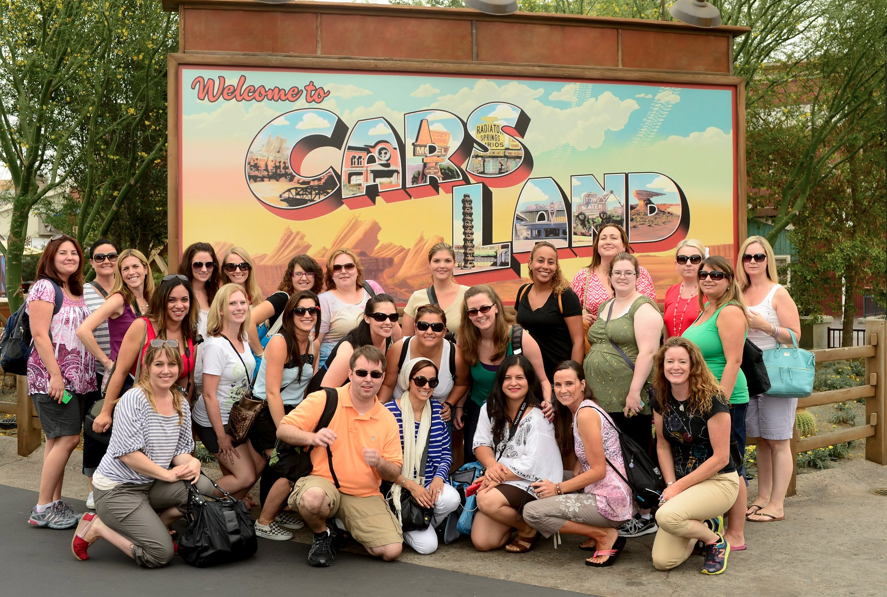 Here is a great shot of all the bloggers in the group 🙂 Such a fun group!
Can you spot the diva?
I have to say Cars Land is amazing! The detail to everything is outstanding!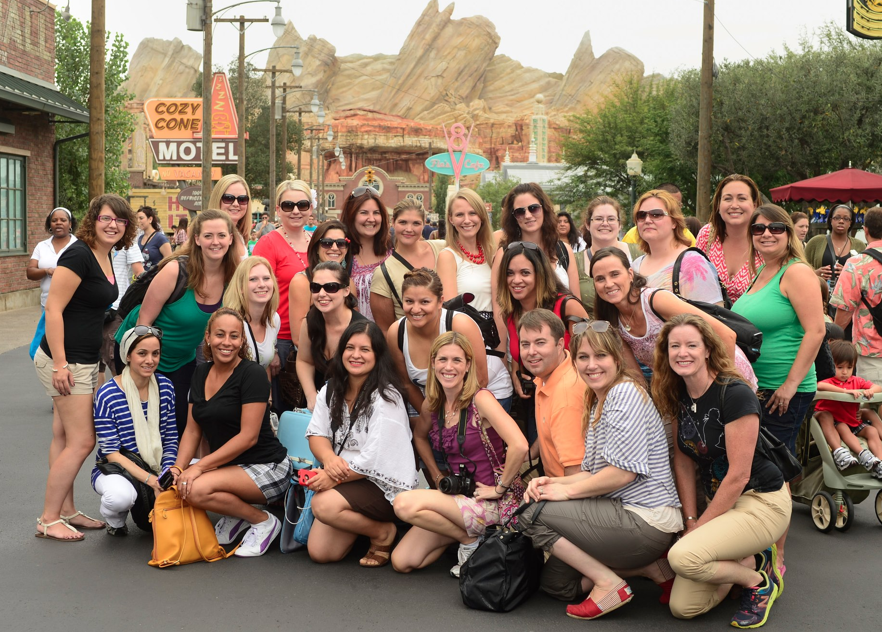 Here is another shot — you can see the Cars Land street– I love the Cozy Cone motel which is actually places to eat!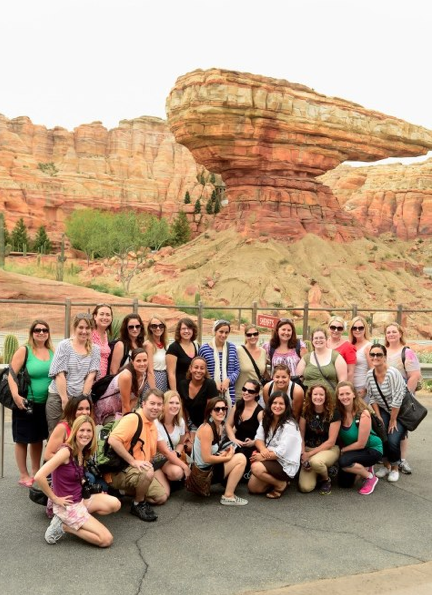 Another great group picture! Can you spot me now 😉
Behind us is the Radiator Springs Racers — I suggest you get a fast pass for this ride
We were lucky enough to have some VIP guides who really showed us a GOOD TIME! I wish I had more pictures of the rides but my poor little phone died 🙁 But I do have some!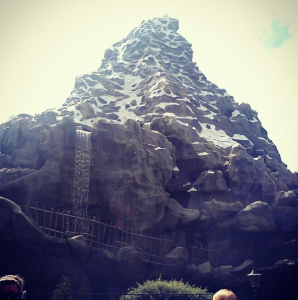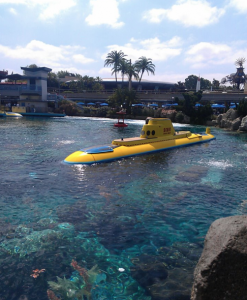 My group the Adventurous group ( of course that is the group I chose — would you expect anything less from the diva 😉 ) went on
– Space Mountain
– Screamin' Roller Coaster
– Star Tours
– Indiana Jones Ride
– Matterhorn
– Finding Nemo Submarine Ride
– Radiator Springs Racers
– And of course The Little Mermaid Ride 😉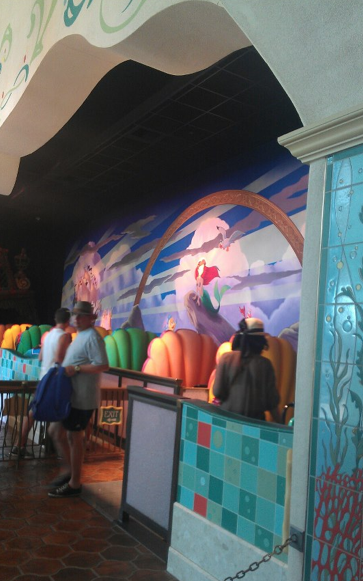 There is more about that day but I cannot tell y'all yet 😉
Disclaimer – The trip and all activities were completely sponsored by Disney. All the opinions are my own.