Ben & Jerry's Ice Cream Settlement Rejected; New Lawsuit Filed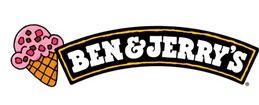 Ben & Jerry's Ice Cream Settlement Rejected; New Lawsuit Filed
Remember the Ben & Jerry's ice cream settlement we reported on at the end of August? By the time Top Class Actions discovered the settlement, readers only had two days to file a claim. Some readers were understandably disappointed by the short notice they were given – and they weren't alone. Two consumers objected to the $5 million Ben & Jerry's class action lawsuit settlement on several grounds, including that poor notice was given to Class Members. The Court denied approval of the Ben & Jerry's settlement on September 12, 2012, and a new federal class action lawsuit has been filed against the company for allegedly mislabeling its ice cream as "All Natural."

The new Ben & Jerry's ice cream class action lawsuit, filed by Plaintiff Colleen Tobin, is also seeking $5 million in damages from Unilever and Ben & Jerry's for a proposed Class of all persons who purchased "All Natural Ben & Jerry's Ice Cream" since September 14, 2006.
Tobin cites an August 2010 Center for Science in the Public Interest (CSPI) report that stated: "At least 48 out of 53 flavors of Ben & Jerry's 'All Natural' ice cream and frozen yogurt contain alkalized cocoa, corn syrup, partially hydrogenated soybean oil, or other ingredients that either don't exist in nature or that have been chemically modified. Calling products with unnatural ingredients 'natural' is a false and misleading use of the term," the Ben & Jerry's ice cream class action lawsuit states.
Find all the details HERE.