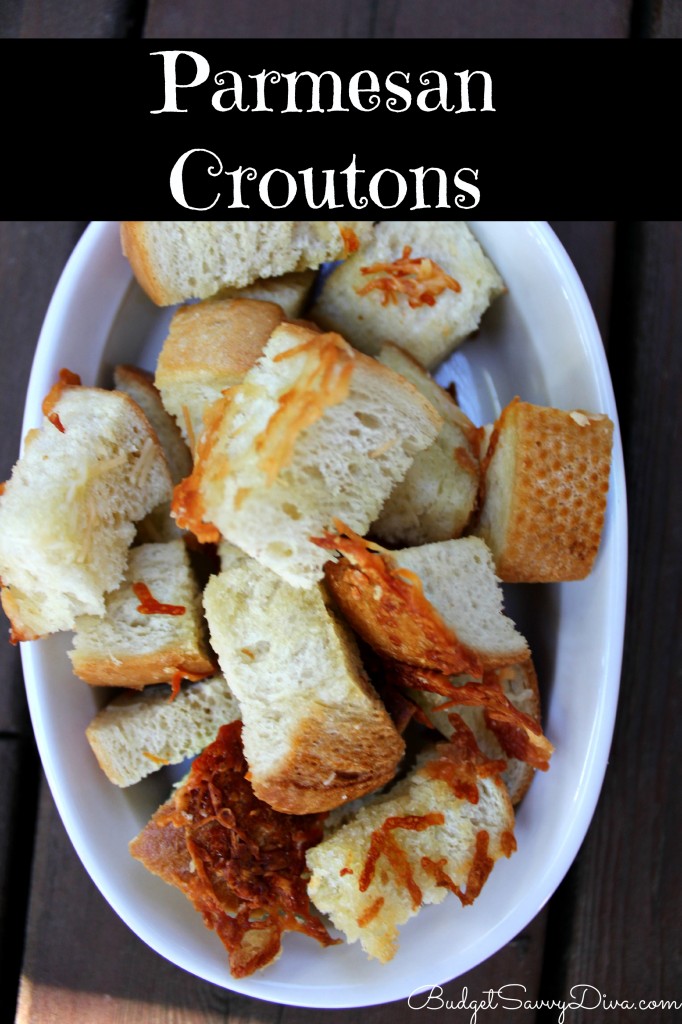 Make sure to pin the recipe or REPIN
Everyday at 1 pm PST/ 4pm EST Budget Savvy Diva posts a NEW RECIPE 🙂 I might miss t his time every now or then – but I know you understand
Make sure to follow Budget Savvy Diva on Facebook 🙂
Find Copy Cat Restaurant Recipes HERE
Find Crock Pot Recipes HERE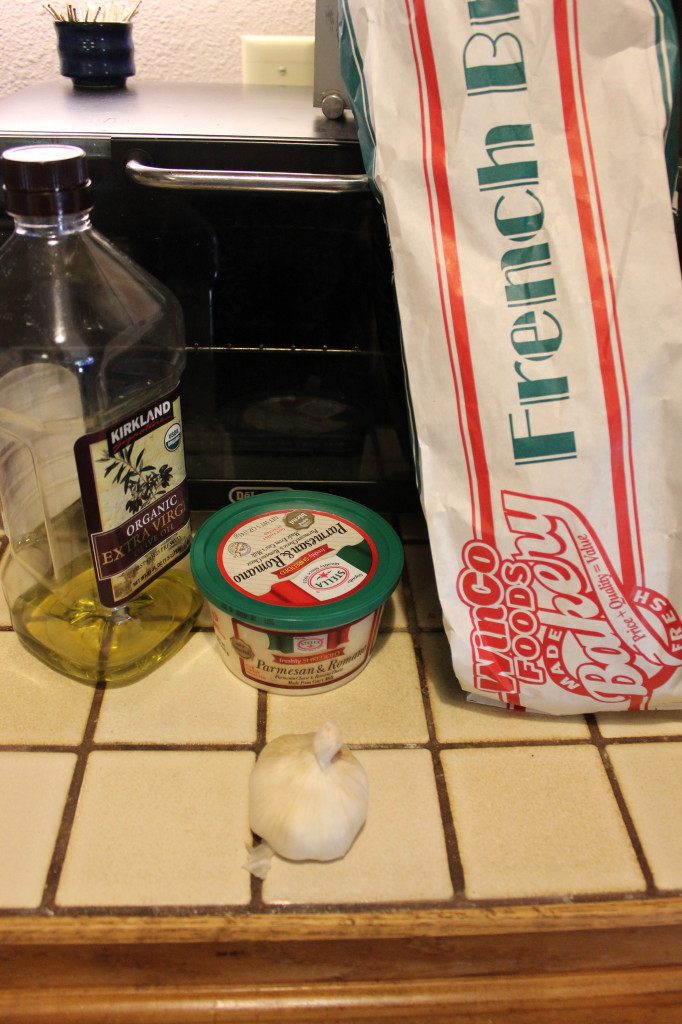 Ingredients
French Bread – Day Old
Olive Oil
2 Garlic Cloves, Minced
Parmesan Cheese
Direction
Preheat your oven to 350 Degrees and place parchment paper on a cookie sheet
Cut the bread into bite -size pieces — I tend to do larger croutons. This recipe is meant for 1 loaf of bread. Place bread pieces in a large mixing bowl
Heat about 1/3 cup of olive oil in a skillet over medium heat. Add garlic
Cook garlic for 5 minutes
Pour the contents of the skillet onto the bread pieces
Sprinkle about 1/3 cup of Parmesan cheese into the bowl  of bread and mix lightly
Pour the contents out onto the cookie sheet
Bake for 10 – 12 minutes – remember to flip the croutons at the 5 minute mark
Enjoy!
If you make any of my recipes or crafts please take a picture and place it on Instagram or Twitter – use the hashtag #budgetsavvydiva so I can easily find it 🙂
For more Halloween Ideas Please Check out the Budget Savvy Diva Halloween Pinterest Page
Make sure you are following Budget Savvy Diva on Pinterest
Parmesan Croutons Recipe
Ingredients
French Bread - Day Old
Olive Oil
2 Garlic Cloves, Minced
Parmesan Cheese
Instructions
Preheat your oven to 350 Degrees and place parchment paper on a cookie sheet
Cut the bread into bite -size pieces -- I tend to do larger croutons. This recipe is meant for 1 loaf of bread. Place bread pieces in a large mixing bowl
Heat about ⅓ cup of olive oil in a skillet over medium heat. Add garlic
Cook garlic for 5 minutes
Pour the contents of the skillet onto the bread pieces
Sprinkle about ⅓ cup of Parmesan cheese into the bowl of bread and mix lightly
Pour the contents out onto the cookie sheet
Bake for 10 - 12 minutes - remember to flip the croutons at the 5 minute mark
Enjoy!