Chicken Pot Pie Soup Recipe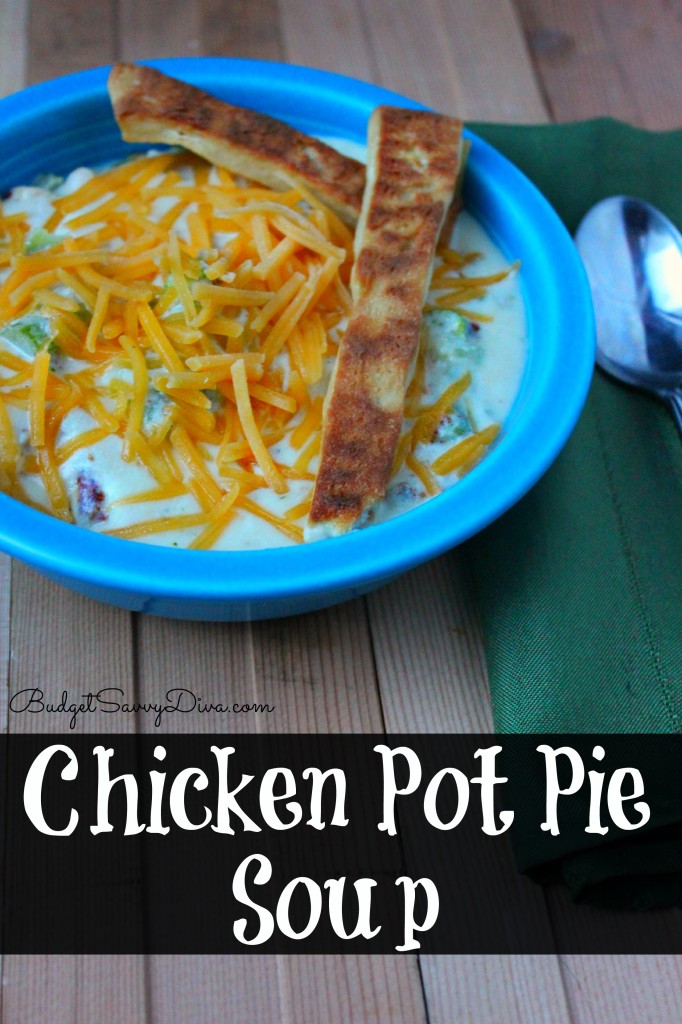 Who does not love a chicken pot pie? I decided to deconstruct this national icon into soup form.
This chicken pot pie soup is a MUST for any soup lover
My favorite extra something is the ( crust dippers) – I made them using Pillsbury Pizza Crust 🙂  – when you eat everything together it will take like a chicken pot pie.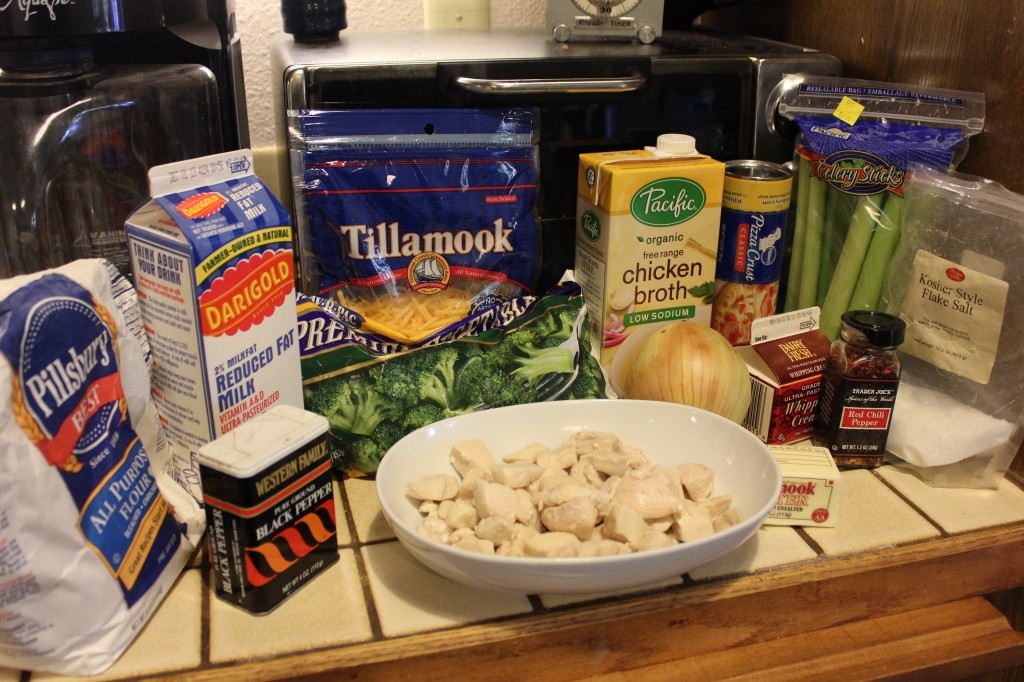 There are a lot of ingredients in this soup recipe – well maybe not THAT many but I am a cook who likes to keep the ingredient amount under 5.
If you want to make this recipe gluten – free simple use gluten – free flour and do not make the dippers. Instead I would use Udi's gluten – free rolls or similar.
This soup is easily enough for 4 people — and takes about 30 minutes to cook.
For the cooked chicken I simply cut 2 large chicken breasts into bite size pieces. Cooked them on a skillet over medium heat with a little olive oil.
You can use left over chicken as long it will not affect the overall flavor of the dish.
Here is a closer look of the soup. Thank you dad for helping me cook and style the dish for the picture ( I seriously had no idea what to do with those pesky dippers)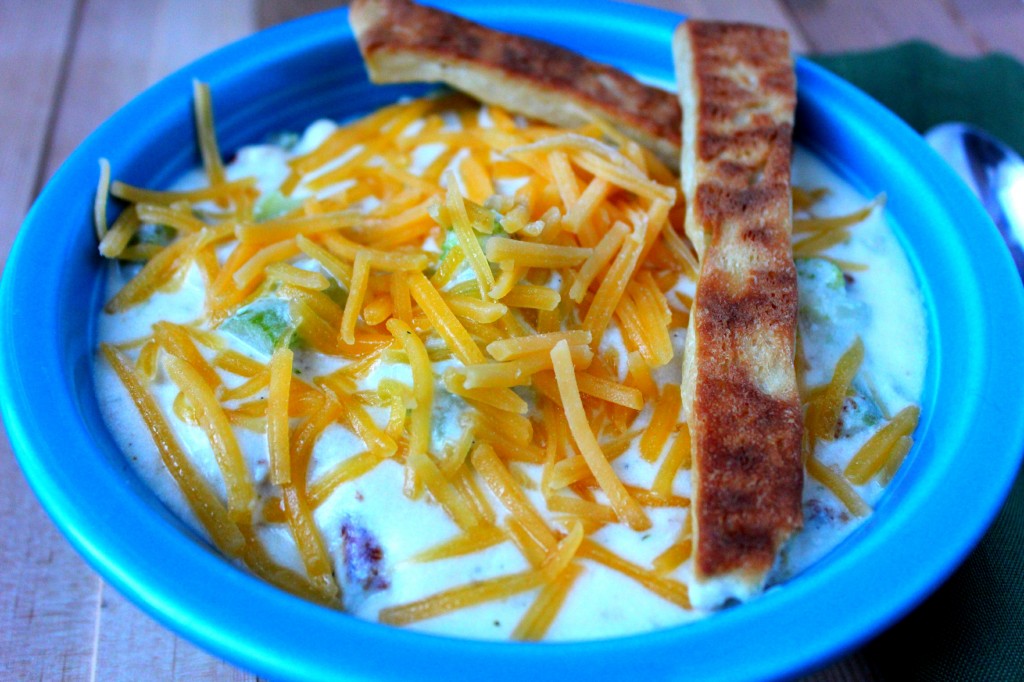 It is the type of soup that warms up your soul ( you know what I mean 🙂 )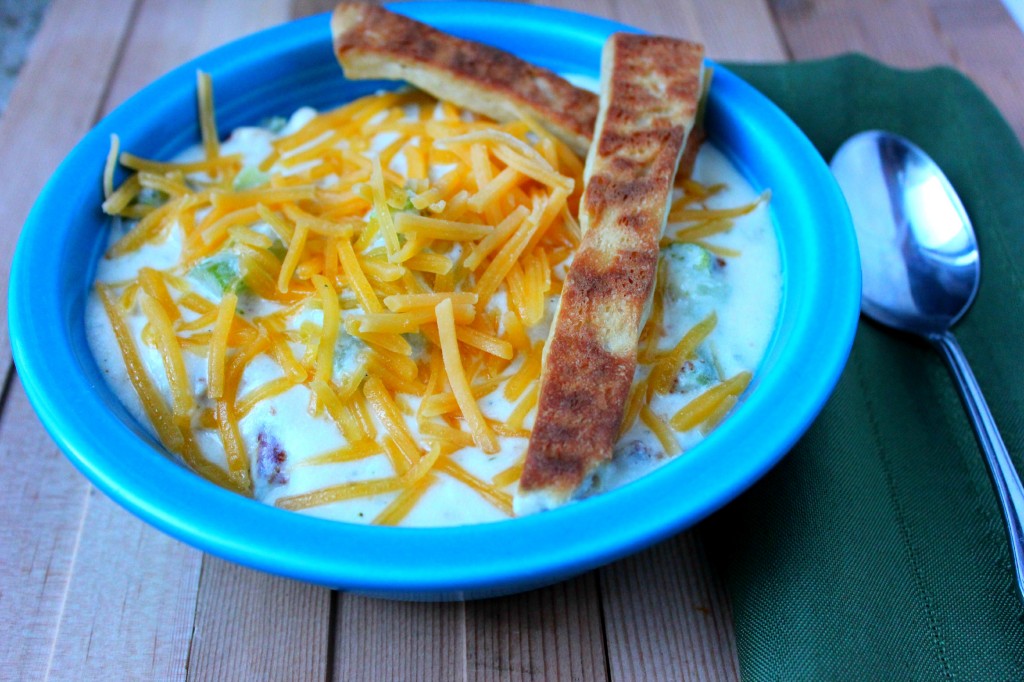 Let's find out how to make it
Chicken Pot Pie Soup Recipe
Ingredients
2 cup chicken - diced and cooked
3 Tbsp of unsalted butter
¼ of Yellow Onion
4 celery stalks, diced
1½ cup thawed broccoli
¼ cup all purpose flour
1 cup chicken broth
1 cup heavy cream
1 cup 2% of Milk
½ tsp of Red Pepper Flakes
1 tsp of salt
1 tsp of black pepper
1 cup cheddar cheese, shredded
Pillsbury Refrigerated Pie or Pizza Crust
Instructions
In a large pot ( over medium heat) - melt butter - add onions, celery, broccoli - cook for 5 minutes
Add in flour - stir constantly for 1 minute
Add in liquids and seasonings - broth, milk, cream, pepper, salt, and red pepper flakes.
Add chicken
Cover for 10 minutes - stir - cook for 5 more minutes
During this time cut out dipper - about 4 inches each. Bake on parchment paper at 450 for 8 minutes
Pour soup into a bowl- sprinkle cheese on top and garnish with a dipper
Enjoy!