Cheesy Broccoli Chicken Casserole Recipe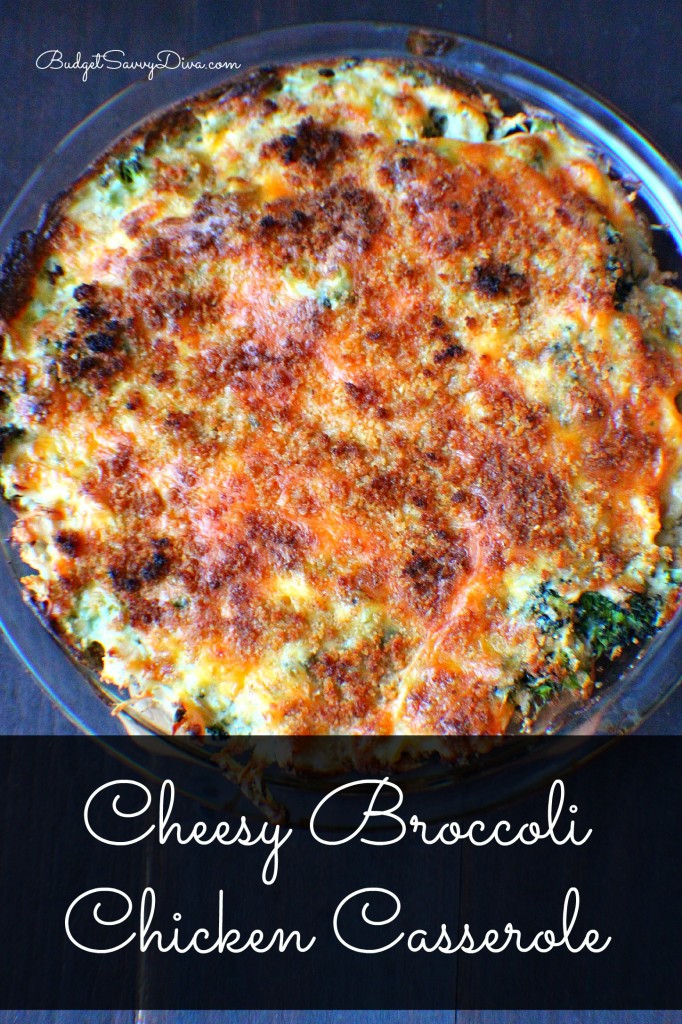 Repin this recipe and be AWESOME!
This is the perfect casserole of the winter season — warm, crunchy topping and oh so much cheese
This is picky eater approved – even though the broccoli is in this recipe it will not deter them from eating it
This is the perfect casserole to make for dinner during the week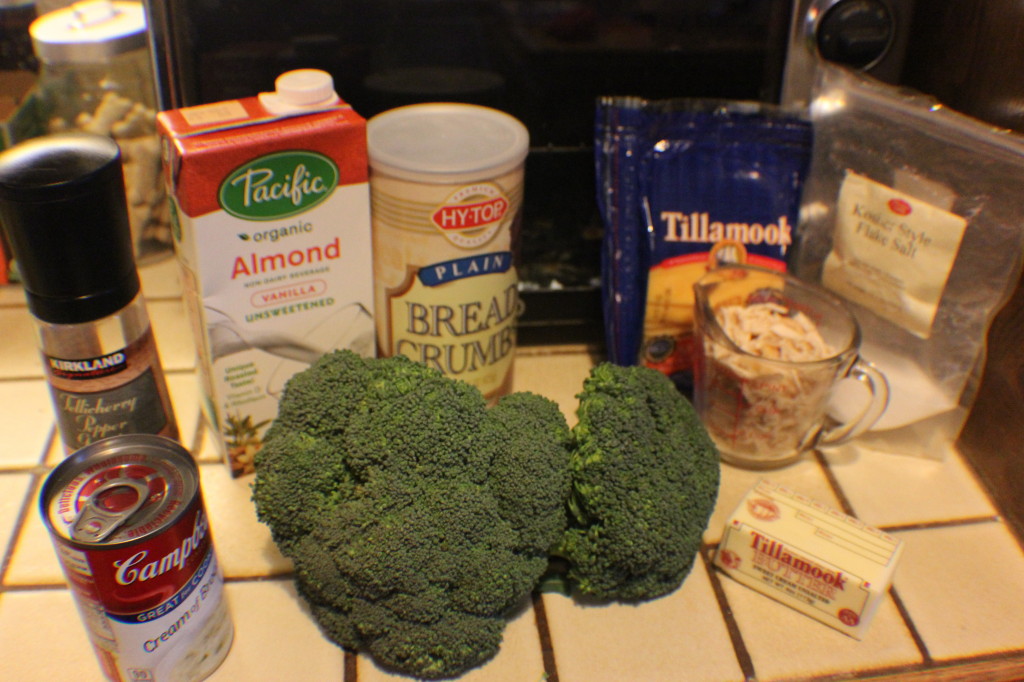 SOOO my dad set up this picture and accidentally placed the almond milk in the picture — it is not actually in the recipe….
Moving on …
The recipe calls for cooked chicken – I decided to use a roasted chicken from the grocery store which is a easy short cut
To add some variety to this dish you can try using different cheese – add a little spice with Pepper Jack Cheese ( use the same measurements )
We decided to use a pie dish for the casserole – but you can use a 8×8 casserole dish – below is my dad layering the chicken over the freshly steamed broccoli ( you can use fresh or frozen)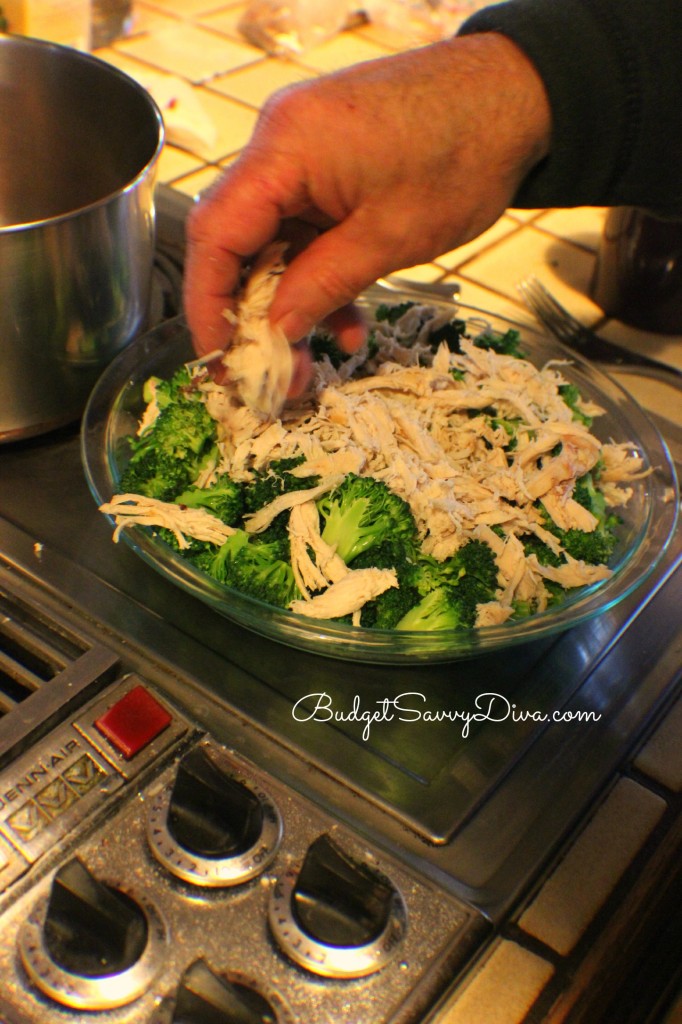 Here is a closer look of the finished dish  – if you make this dish I would love to know what you thought – simply post the comment on the recipe post and I will see it 🙂
This dish is enough for 4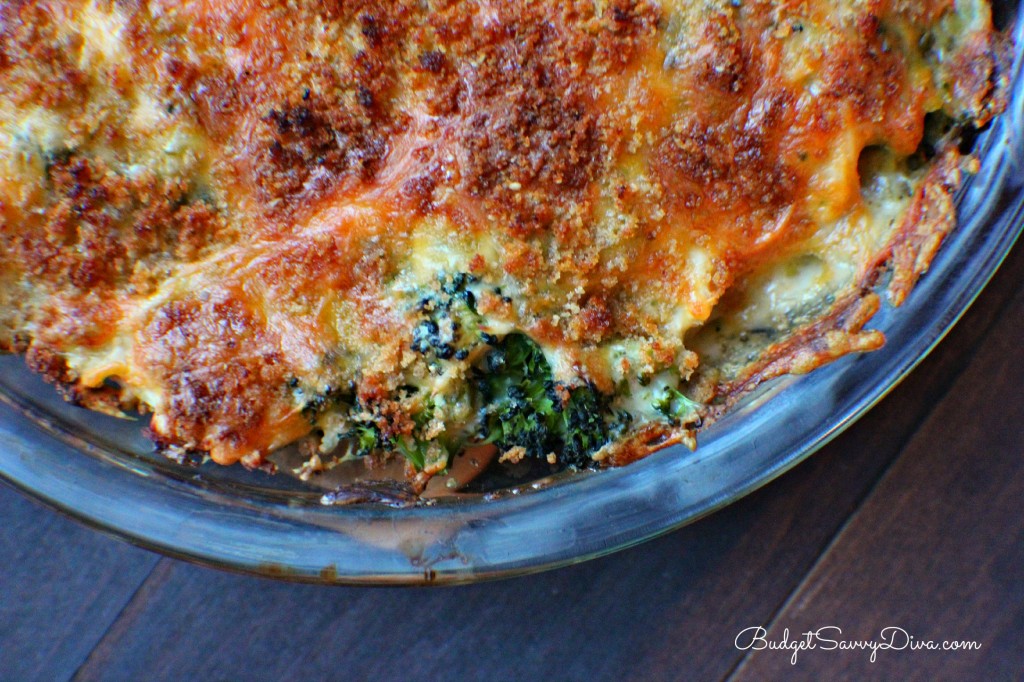 Love You Guys!!!
Enjoy the recipe 🙂
Chessy Broccoli Chicken Casserole Recipe
Ingredients
1 Pound of Cooked Broccoli
1½ - 2 Cups of Shredded Chicken
1 Tablespoon of Butter
2 Tablespoon of Bread Crumbs
1 Cup of Shredded Cheese - Medium Cheddar
⅓ Cup of Milk
1 Can ( 10.75 ounces) of Cream of Broccoli Soup Condensed
½ tsp of pepper
¼ tsp of salt
Instructions
Preheat the oven to 425
Grease your casserole dish and place cooked broccoli fist. Layer chicken on top of the broccoli
In a bowl mix - soup, milk, salt and pepper together - once mixed layer on top of the chicken
Sprinkle cheese on top of the soup mixture
Melt butter - mix melted butter and bread crumbs together - once mixed sprinkle on top of the cheese
Bake uncovered for 20 - 25 minutes
Enjoy!