Crock Pot Cheesy Broccoli Casserole Recipe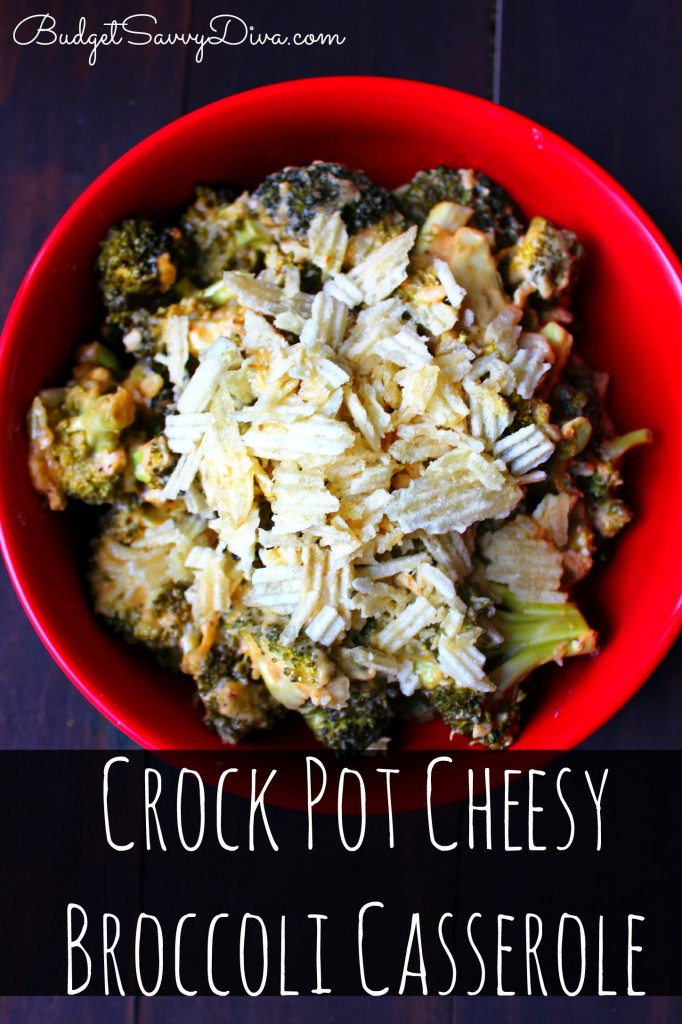 Please pin this recipe you awesome sauce rock star!
I love using my crock pot to cook up dishes especially sides 🙂 I love the fact that this dish is a vegetable but it something my husband will actually eat.
Seriously he does not like vegetables
Like at all
Unless they are hidden or cheesy.
or fried.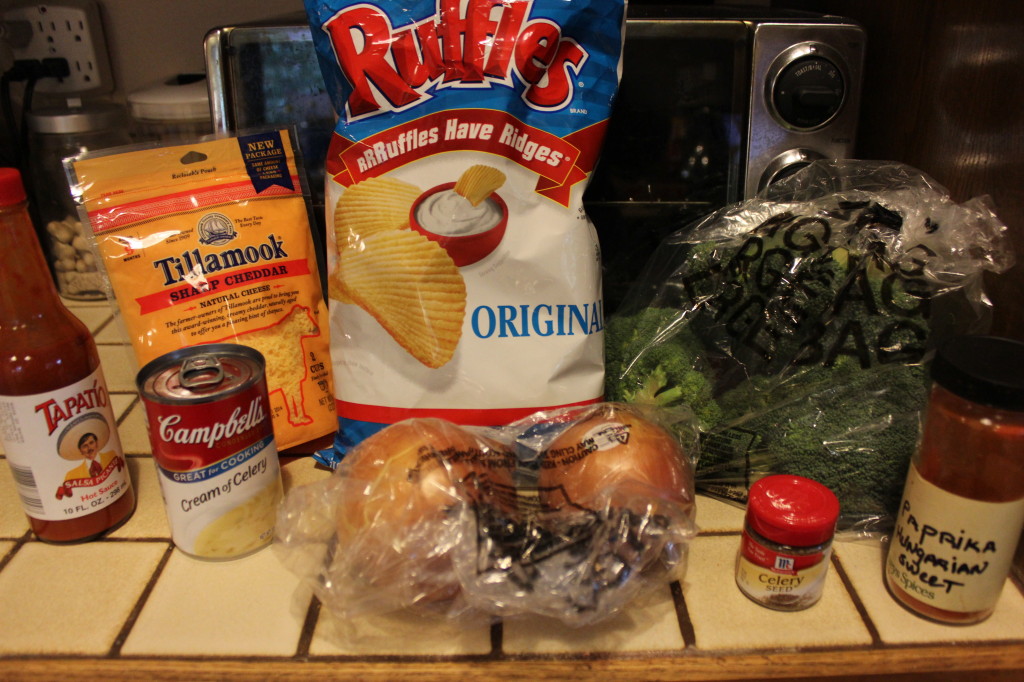 This is the perfect side to any meal – I found it pairs really well with chicken
This dish is ready in about 3 hours ( which is awesome) and feeds about 6 people
I ended up using fresh broccoli but feel free to use frozen broccoli ( make sure you heat up the broccoli before you put it in the slow cooker – this helps with the cooking time also you do not want that extra moisture in the slow cooker)
After the dish was cooked I simply transferred to a serving dish – my dad choose the red bowl I think it really worked
What do you think?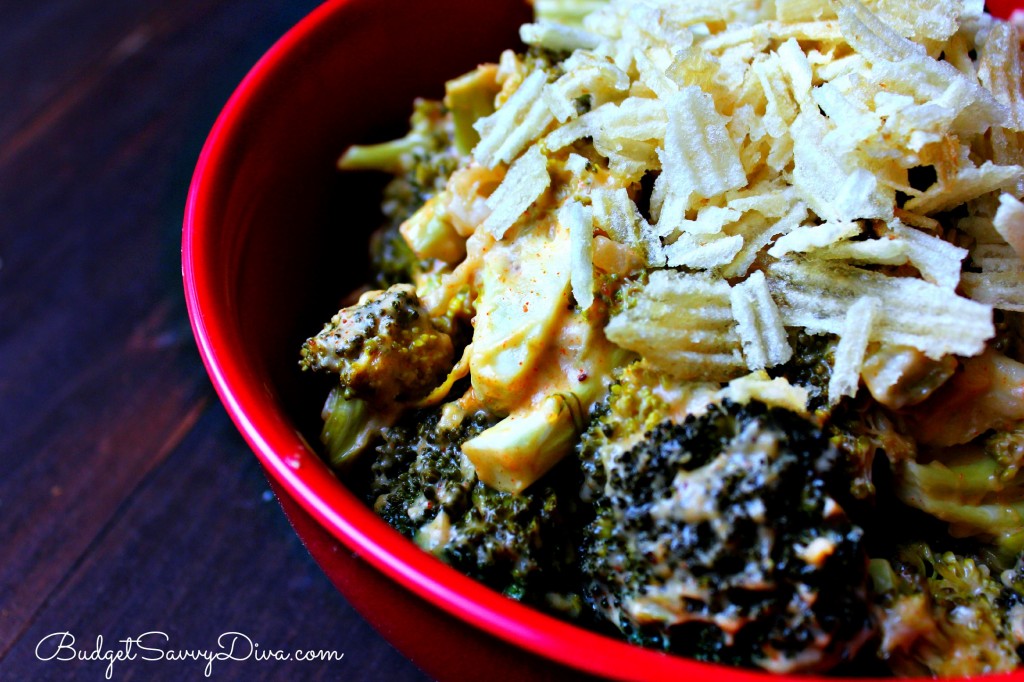 We really hope you try this dish – the whole family loved it and has requested it again and again 🙂
If you make this dish please make sure to comment on this post – comments really help readers know if they should make it or not 🙂
If you would like more sides like this let me know and I will post more recipes like this
Love You Guys!
Crock Pot Cheesy Broccoli Casserole Recipe
Ingredients
6 Cups of Broccoli Cooked
1 Can of Condensed Cream of Celery Soup
¼ teaspoon of hot sauce
1.5 Cups of Cheddar Cheese - Sharp
¼ Onion - Chopped Small
1 cup of Ruffles - Broken into Small Pieces
¼ teaspoon pepper
Pinch of Celery Salt
¼ teaspoon of Paprika
Instructions
Set your crock pot to low
Combine all the items except the ruffle chips into the crock pot
Cover and cook for 2 hours
Stir and Transfer into serving dish and top with ruffles
Serve and Enjoy