Peppermint Puppy Chow Recipe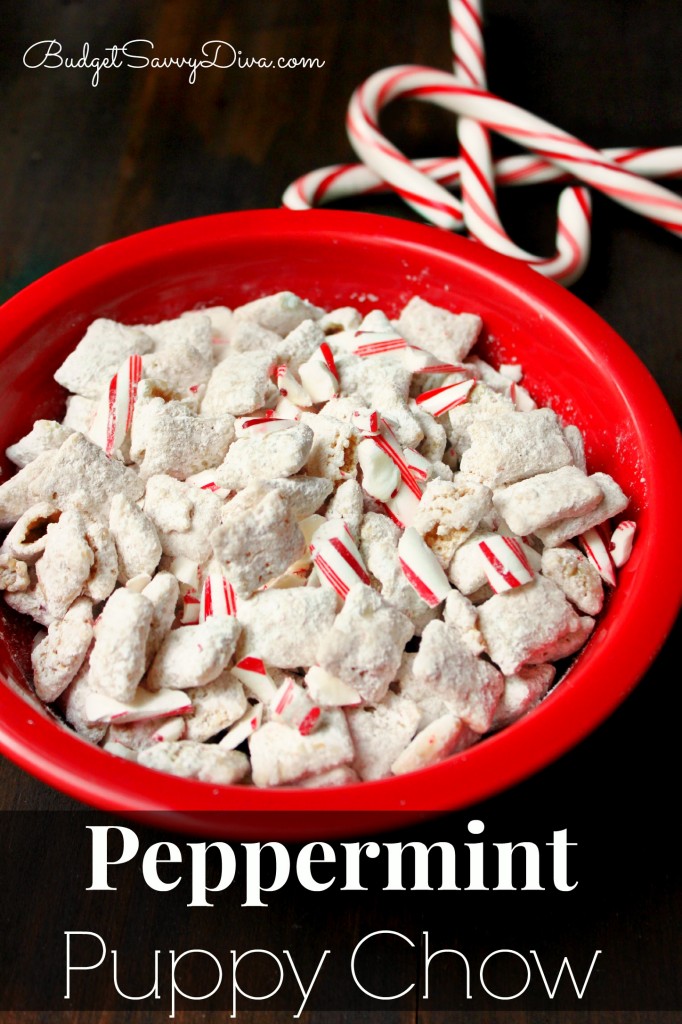 Make sure to Pin this recipe on Pinterest – 🙂
I do not know how this snack got the name puppy chow — I know when I mentioned it to my husband he thought I was making dog food
I thought of renaming this recipe but could not come up with anything of usefulness — so puppy chow it will remain
But I should comment that you should not feed this to your puppy 😉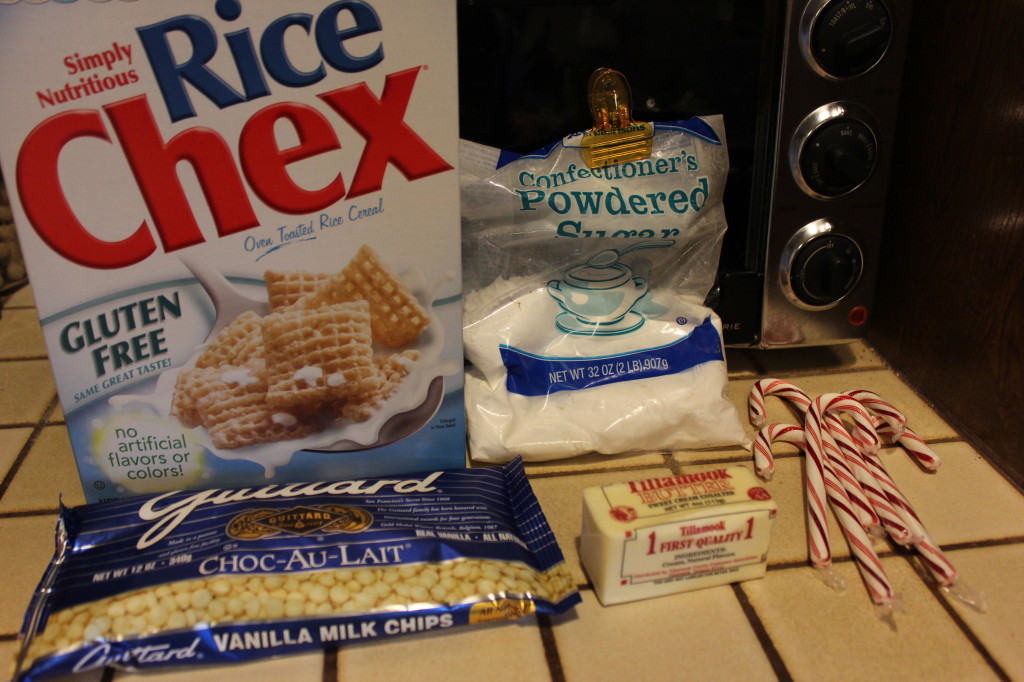 One thing I love about this recipe is that it is gluten – free 🙂
It is also a great way to use up those candy canes – this recipe is not super sugary and would be awesome for adults to eat that do not have a huge sweet tooth
I REALLY enjoyed this mix and pretty ate the WHOLE thing on my own and ruined my dinner – I might be in my 20s but I still spoil my dinner on a weekly basis.
Big thank you to my dad who helped style the finished product picture — he kept saying " we need more red!"
Here is him styling the chow 🙂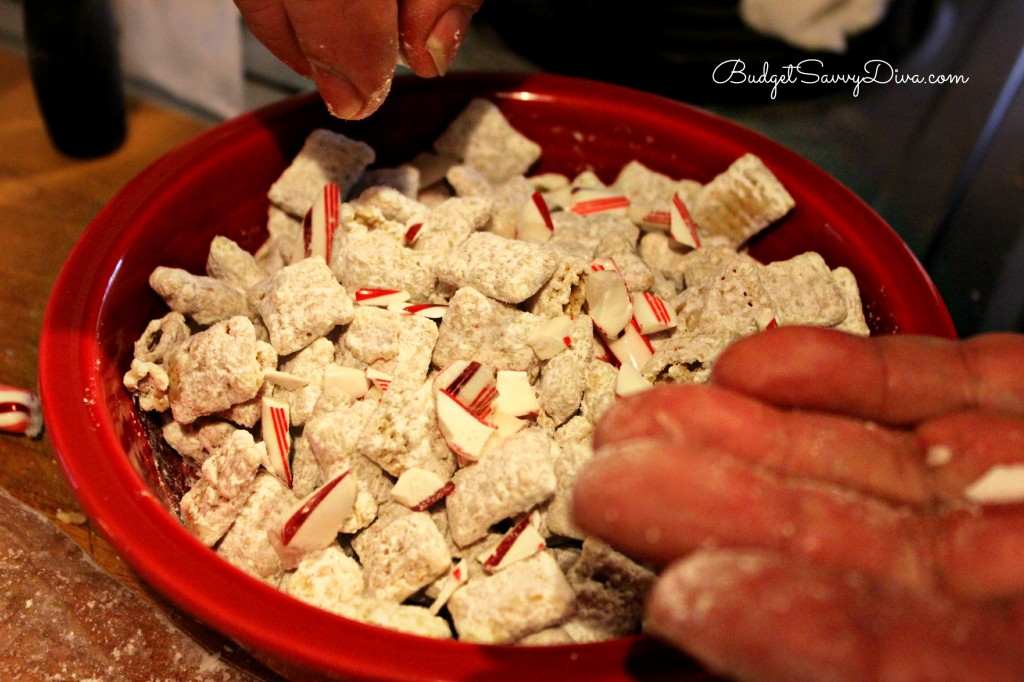 There are pieces of candy canes in the mix as well as candy canes mixed in the powered sugar
Here is another look at the final project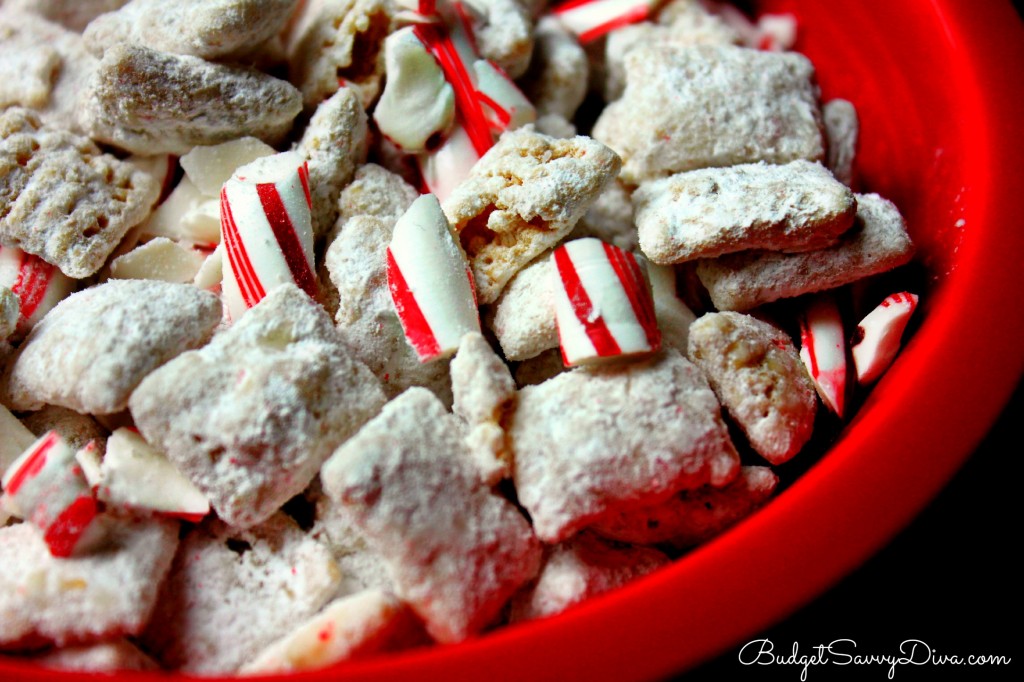 Perfect simple and easy — the winning combination
I really hope you try this recipe – if you do please let me know what you think about it
Thank you so much – LOVE YOU!
Peppermint Puppy Chow Recipe
Ingredients
1 Cup of White Chocolate Chips
4½ cups Corn Chex cereal
1 tbsp butter
1 cups powdered sugar
5 Candy Canes - Crunched Up
Instructions
In a microwave safe place butter and chocolate chips microwave for 30 seconds and stir – do this 2 more times
In a large bowl SLOWLY mix chex and white chocolate chips mixture together – Make sure all the cereal is coated
In a gallon size bag place the powdered sugar and crunched – Place ALL the coated cereal into the bag.
Close the bag and secure it
SHAKE SHAKE SHAKE…..
SHAKE SHAKE SHAKE ….
Pour into a serving dish – sprinkle some candy cane pieces on top
Enjoy!
This recipe is from Ingrid