Valentine's Day Puppy Chow Recipe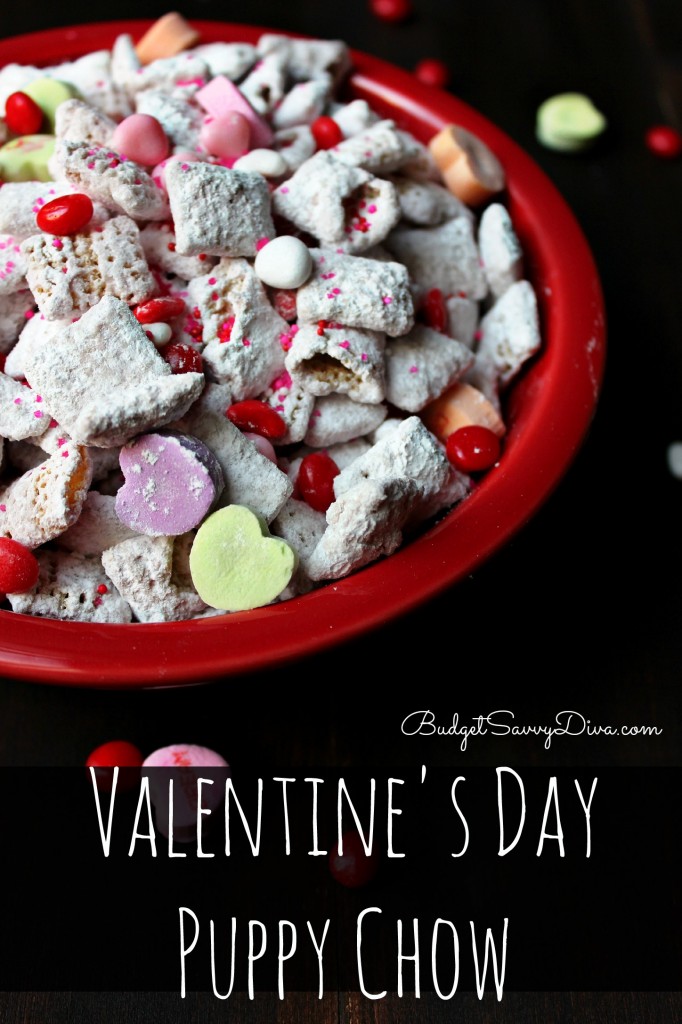 Another holiday coming up ? Well that means I need to make another puppy chow recipe 🙂
I love these recipes since I can use gluten – free rice chex mix which translates to me being able to pig out on this treat
I actual made this mix a couple weeks ago and took some on a trip to California ( it traveled great and was yummy for days )
I really hope you enjoy the recipe 🙂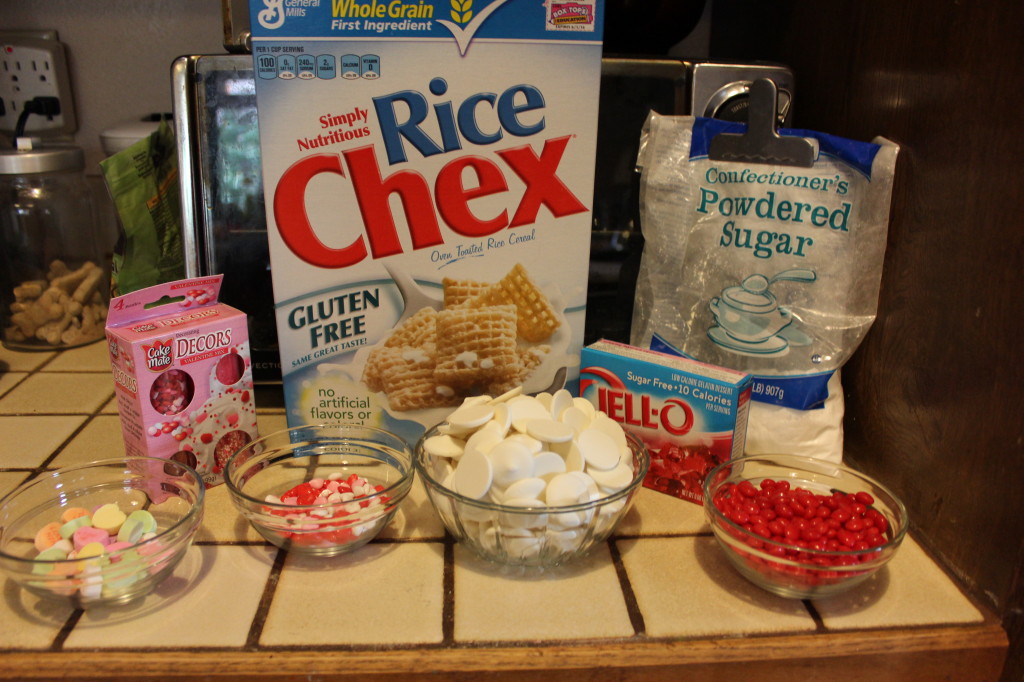 You can use any type of chex mix you want – I personally like the rice chex mix ( I think it has the best taste)
You will also needs TONS of valentine's decorating candies ( I went to the bulk section at my local store Winco) this really brought down the cost
I paid under $.10 for the conversation hearts ( woot woot)
The recipe is very simple – kids can help you with it ( I let my dad help me )
Here he is adding the candies – go DAD!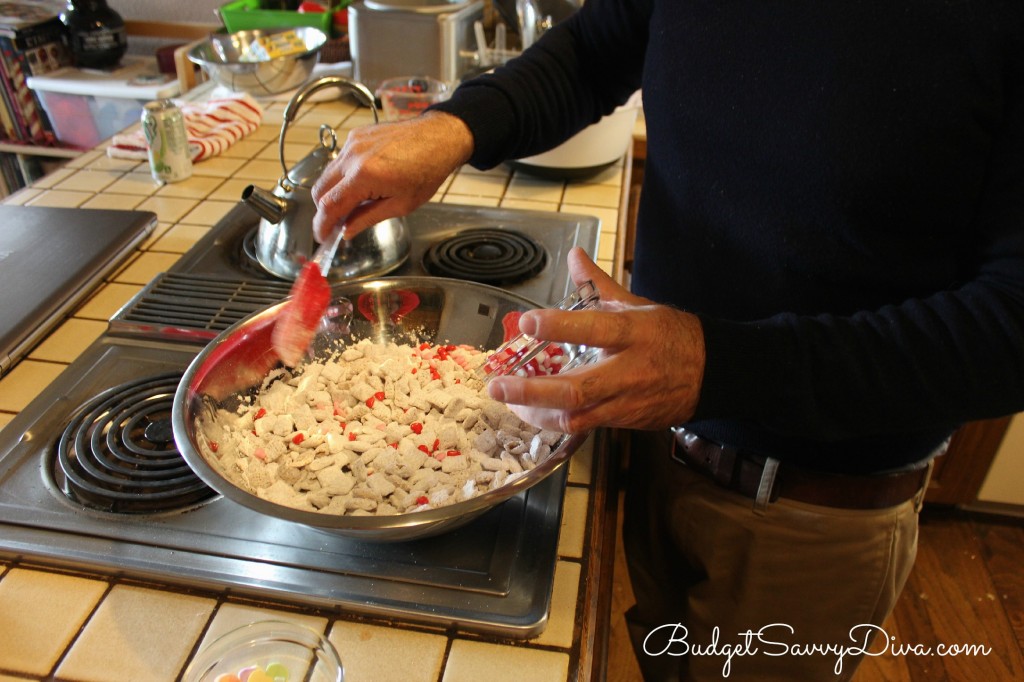 You also see my laptop and 7up ( which is a guilty pleasure of mine)
After much decorating the mix was finished ( we used the WHOLE box of Chex Mix ) – there is about 16 servings in this recipe perfect for you to give out to kids or coworkers OR if you are like me eat most of it yourself ( and not feel guilty)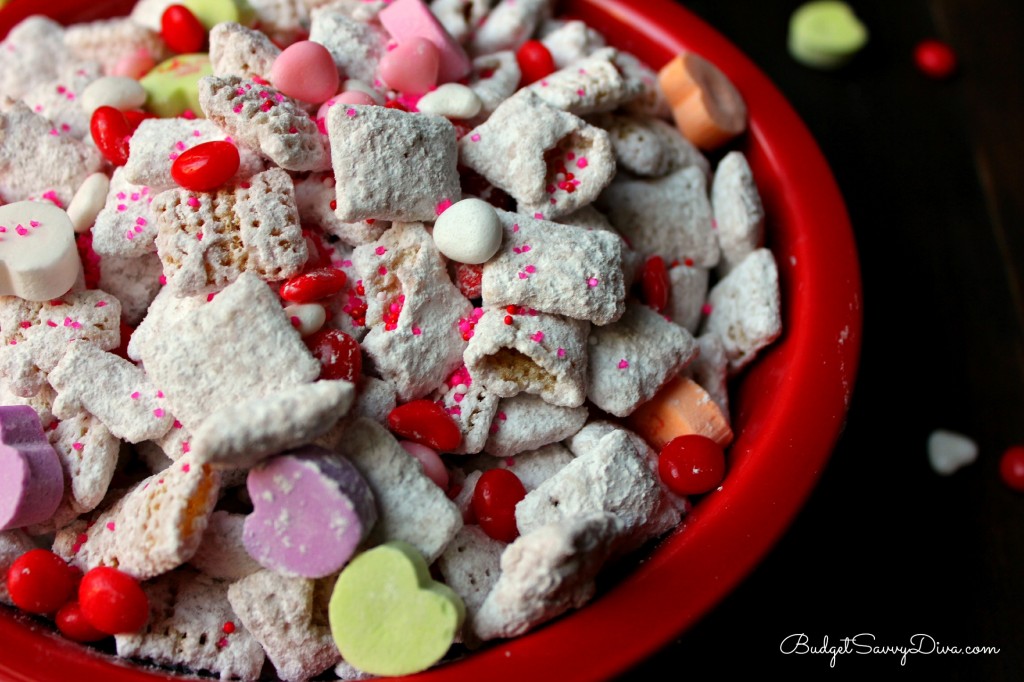 Even Watson approves!!! Do not worry he did not eat any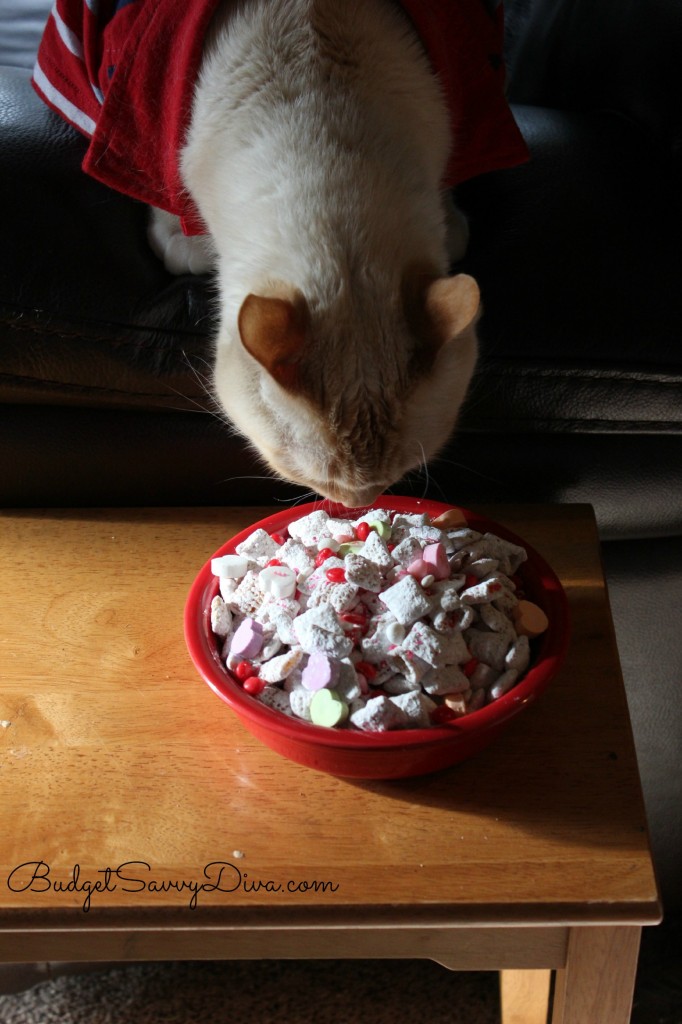 I really hope you make this recipe – love you guys!
Valentine's Day Puppy Chow Recipe
Ingredients
1 Box of Chex Cereal - Rice
2 Cups of Vanilla Melting Chocolates
1 Package of Cherry Jello Mix
2 Cups of Powdered Sugar
TONS of Valentine's Day Candies
Instructions
Melt the chocolate in the microwave - heat for 30 seconds then stir - continue these steps till the chocolate is completely melted - mix in jello powder
Pour melted chocolate slowly over the cereal - folding
Once the cereal is covered transfer to a gallon bag ( you will need to have to do this twice since there is so much cereal ) add powdered sugar
SHAKE SHAKE SHAKE
Place covered cereal into a mixing bowl add candies
Enjoy!