Whipped Sweet Potatoes and Bananas with Honey Recipe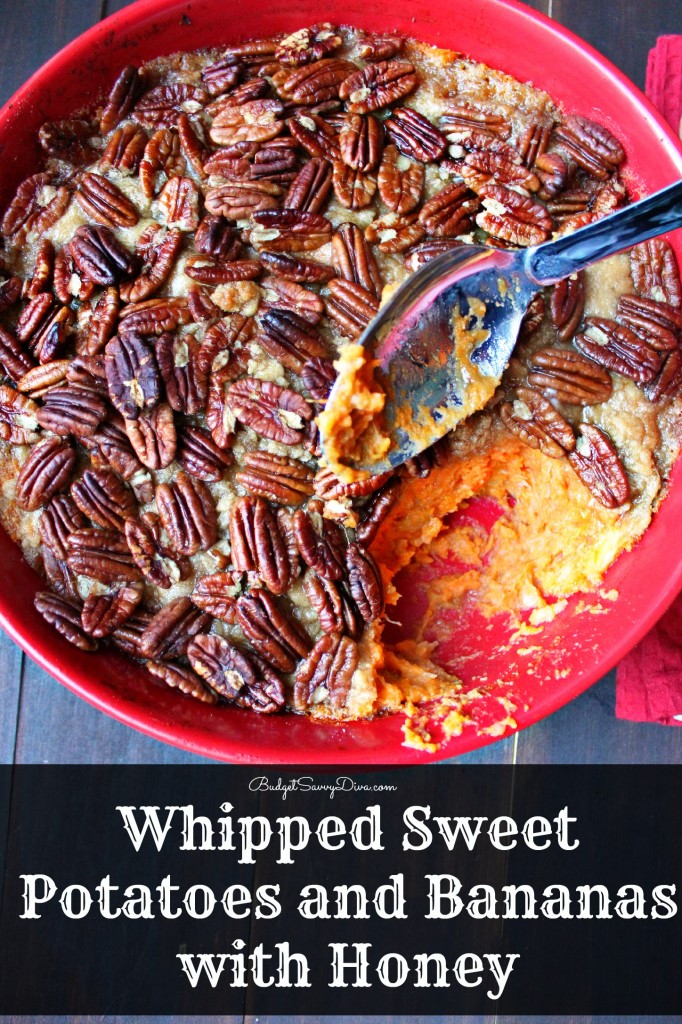 Make sure to REPIN this recipe
Now that Thanksgiving is over I still am craving sweet potato casserole – but I wanted to change it up.
Seriously if you have not had whipped sweet potatoes and bananas together it if a MUST!
If you make this recipe or any other recipe please take a picture and put it on instagram use the #budgetsavvydiva so I can check it out 🙂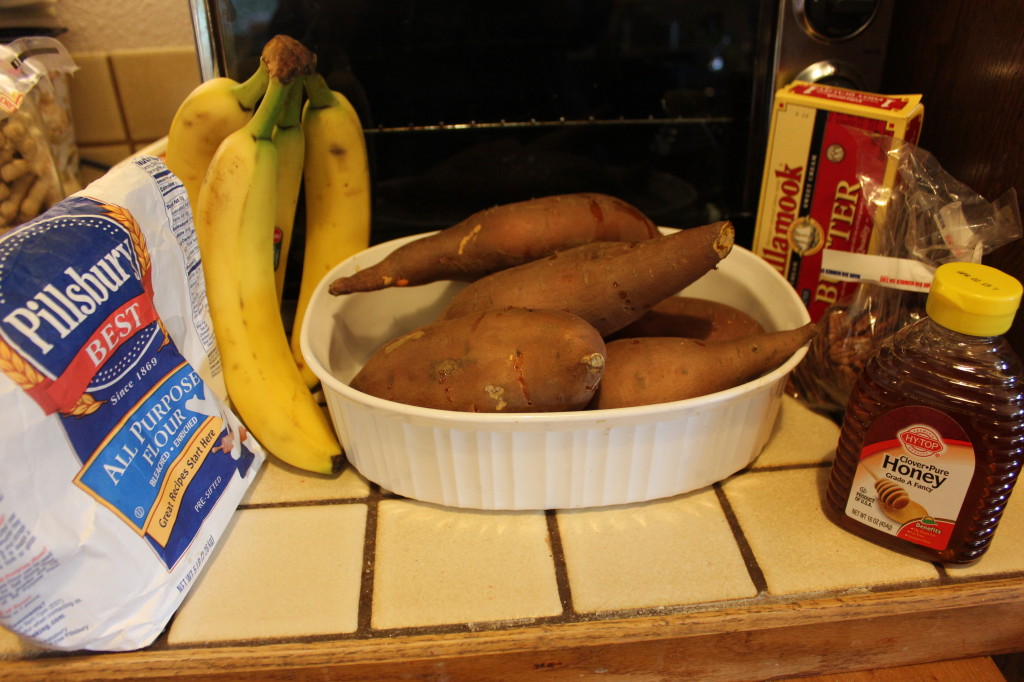 Before anyone points out – yes I am using yams in this recipe instead of sweet potatoes ( which are white) – you could use sweet potatoes but I really wanted that bright orange color for the casserole
Phew – now that is done with we can talk about how crazy bananas look when you bake them
Ready for it?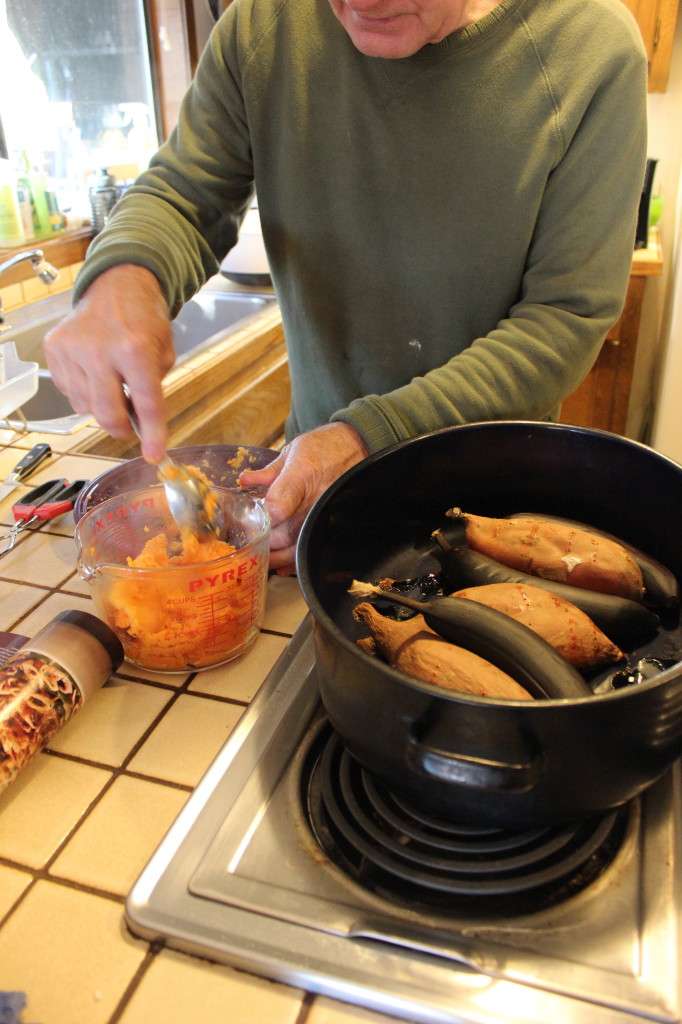 Do you see the bananas in the pan? The skins turn brown when you bake them — I personally thought that was pretty cool
Here is my dad mashing everything together for the casserole ( thanks Dad!)
Now let's see some close up shots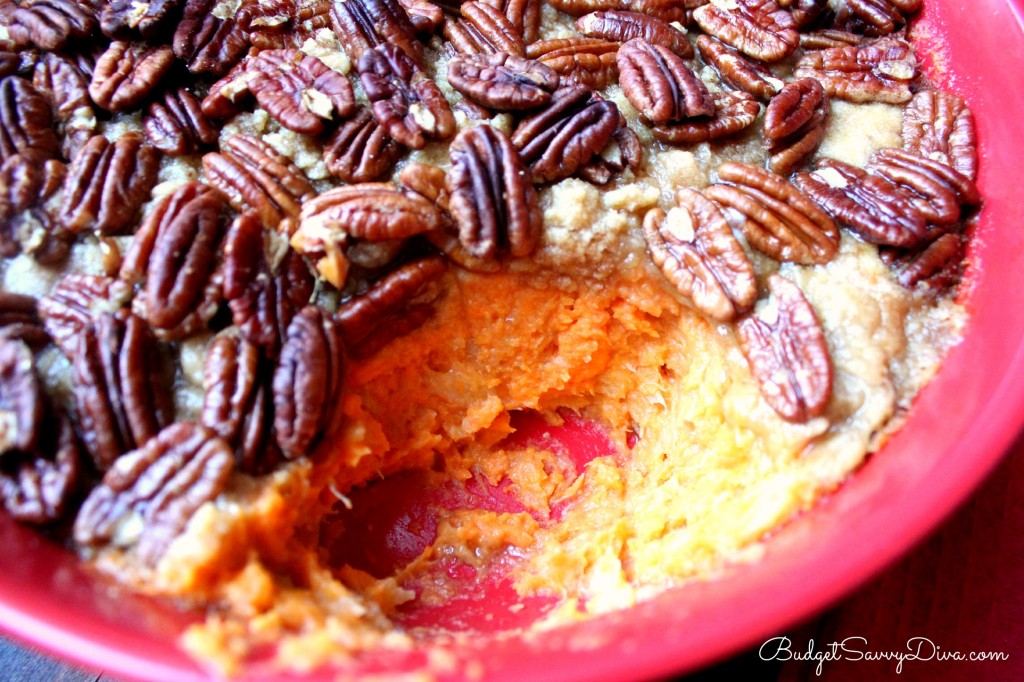 Doesn't that look yummy – trust me it is 🙂 SOOOO yummy in the tummy
Thanks Dad again for holding the plate of food while I took the picture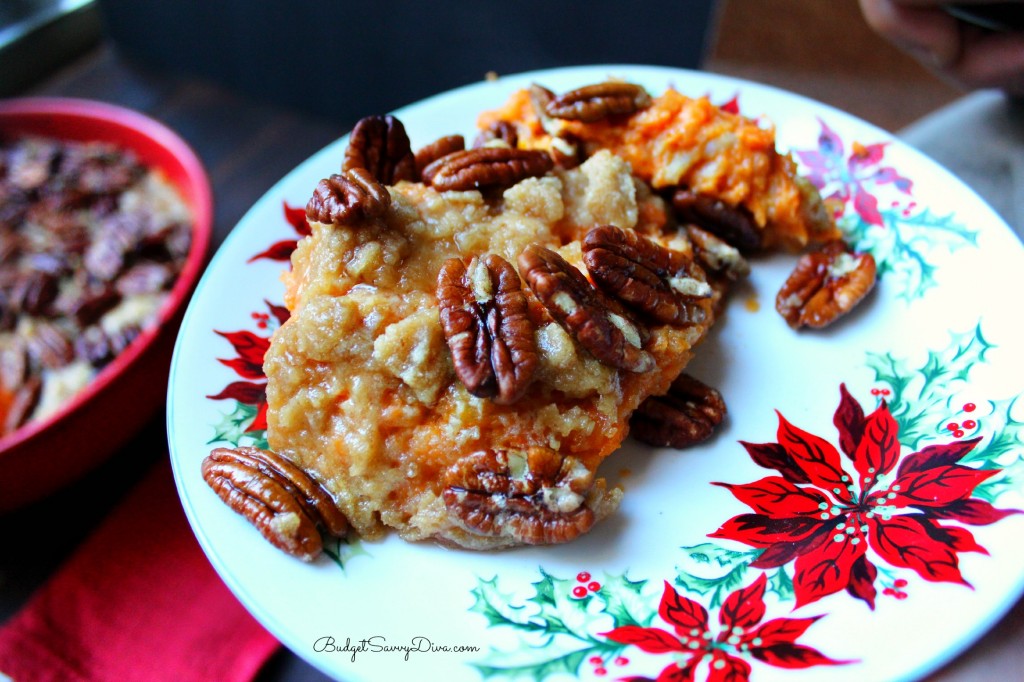 Whipped Sweet Potatoes and Bananas with Honey Recipe
Ingredients
5 medium sweet potatoes or Yams
4 bananas, unpeeled
1 cup of butter
¼ cup honey
Pinch of salt
½ cup all-purpose flour
¾ cup dark brown sugar
1½ cups pecans, chopped
Instructions
Preheat oven to 375
Poke whole all over the potatoes and bananas and place them in a roasting pan .
Bake for 30 minutes - scoop out the flesh in the a mixing bowl - mash together well - add salt, honey, 1 stick of butter
Place into a greased casserole dish
In another mixing bowl mix butter , brown sugar, flour, and pecans together - I use my fingers ( just easier to mix)
Spread that on top of the sweet potato mash and bake in the oven for 20 minutes
Enjoy!
My dad found this recipe in this months Food Network magazine