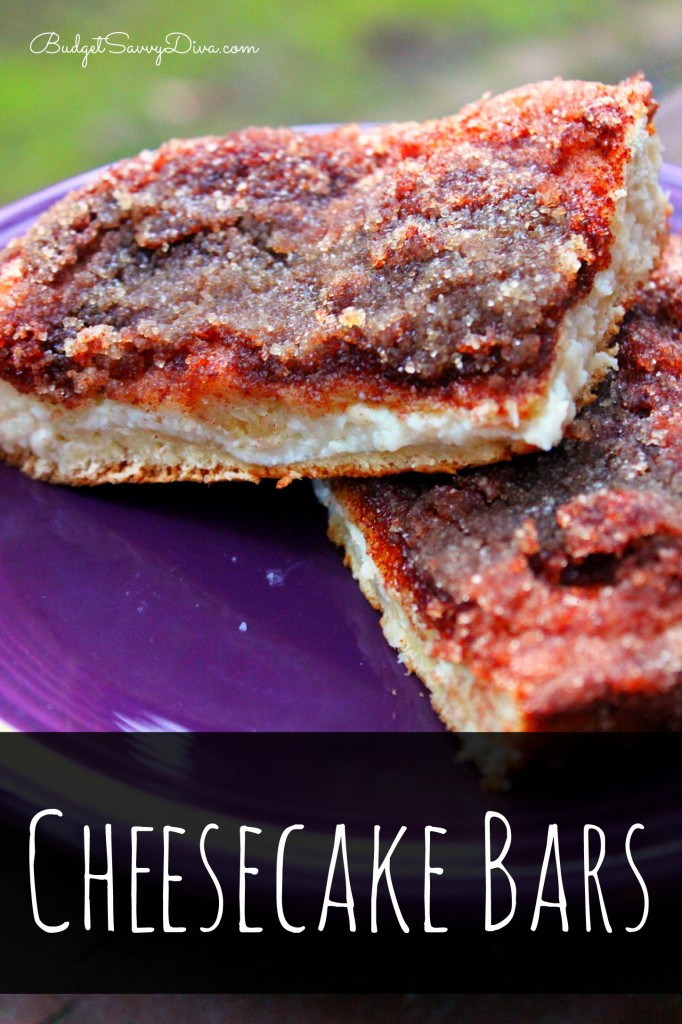 Be awesome an Pin this recipe – it would really make my day 🙂
I had SOO much making this recipe – so much fun that I forgot I was running out of time to take a picture of the final product. I take my pictures with natural lightening — and I waited till 4:30 pm to snap this shot which meant I had almost no light to use — it was a fun photo shoot ( not 😉 )
I used light cream cheese for this recipe and the results were great
The whole tray was gone within an hour — the bars in the picture above went straight to my husband, Eric.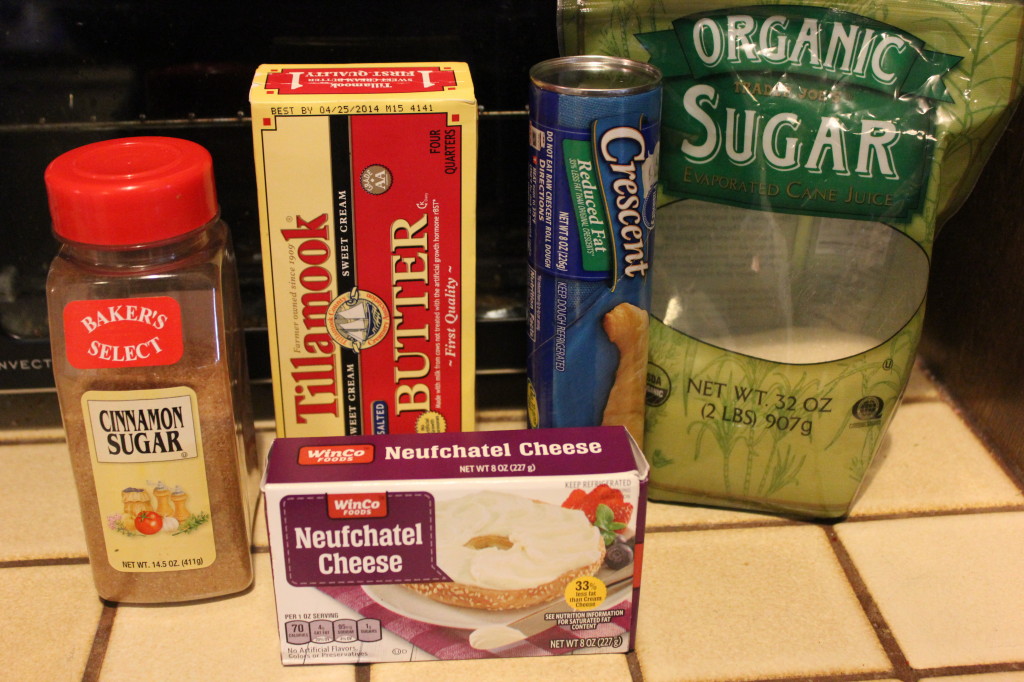 I also ended up using reduced fat crescent rolls 🙂 I love to cut calories and not cut on taste 🙂
You can see in the picture that I use cinnamon sugar; however, if you do not have this already on hand – save your money because I have a recipe for you
Cinnamon Sugar
1.5 teaspoon ground cinnamon
Place in a bag and SHAKE
You can keep remaining Cinnamon Sugar in a old seasoning jar ( that is what I normally do) or take the cinnamon sugar that your parents have bought ( which is what I did for this recipe)
Closer look at the final product – don't you want to eat it 🙂 !!!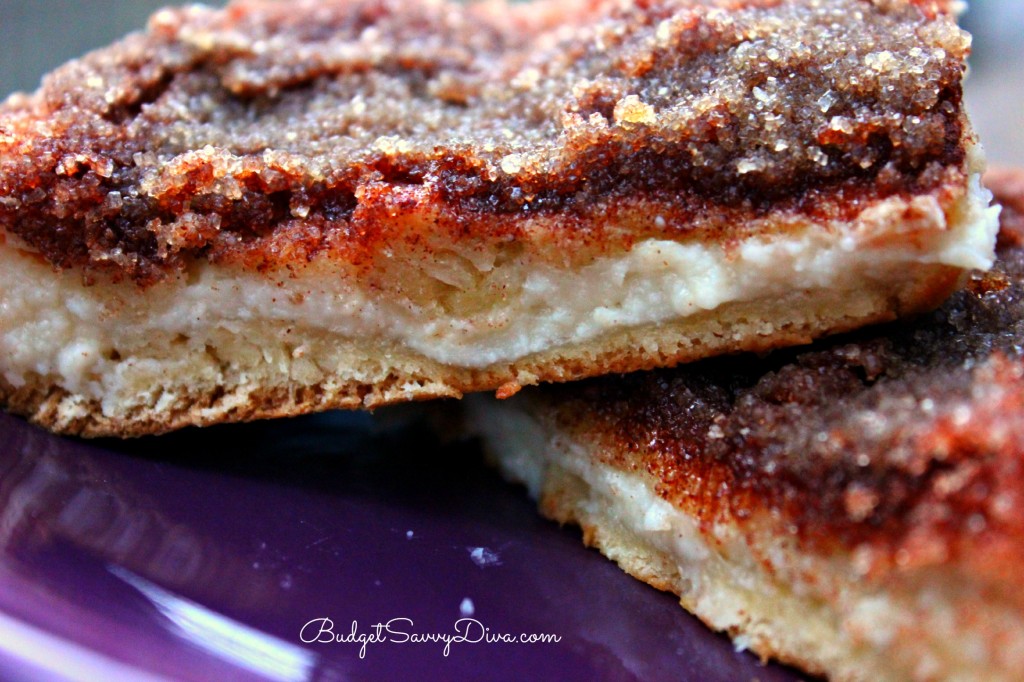 I made these bars in a 8×8 dish – enough for 8 people to enjoy
If you make this recipe I would love to know what you think – simply leave a comment on this post 🙂 Comments really help other readers know if they should make it or not 🙂
Love You Guys!
Cheesecake Bars Recipe
Ingredients
1 Can of Crescent Rolls
1 8oz Light Cream Cheese - Room Temperature and Soft
½ Cup of Sugar
1 Teaspoon of Vanilla Extract
2 Tablespoons of Butter - Melted
Cinnamon Sugar
Instructions
Preheat Oven to 350
Lightly grease pan ( 8x8)- roll out the crescent rolls and use half - place them on the bottom of the baking dish - if there are seams make sure to flatten them out
In a bowl mix together the following ingredients well - sugar, vanilla, and cream cheese
Spread cream cheese mixture over the crescent bottom
Use the left over crescents ( half the roll) to cover the creams cheese mixture
Brush the melted butter on top of the crescent roll top - spread cinnamon sugar over the butter
Make sure it is well covered the amount of cinnamon sugar used is up to you
Bake uncovered for 25 minutes
Let cool for 1 hour
Cut into bars and enjoy!